Outdoor sport courts (basektball/hockey) are open. Please note the following:
adults single play only
youth use only with those in your own household
avoid touching your face
wash your hands thoroughly before and after play
bring your own sanitizer if able
don't share equipment, water bottles or snacks - bring your own balls
limit your time if others are waiting
stay home if feeling unwell
Learn more about Saanich's response to COVID-19.
First come are first served on our 21 sports courts with ball hockey nets and basketball hoops in our parks.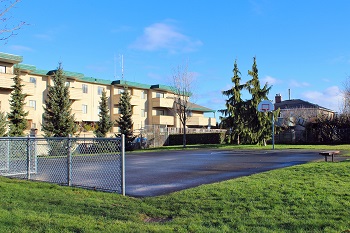 You'll also find:
Where to Find Sports Courts