PARKS NOTICES: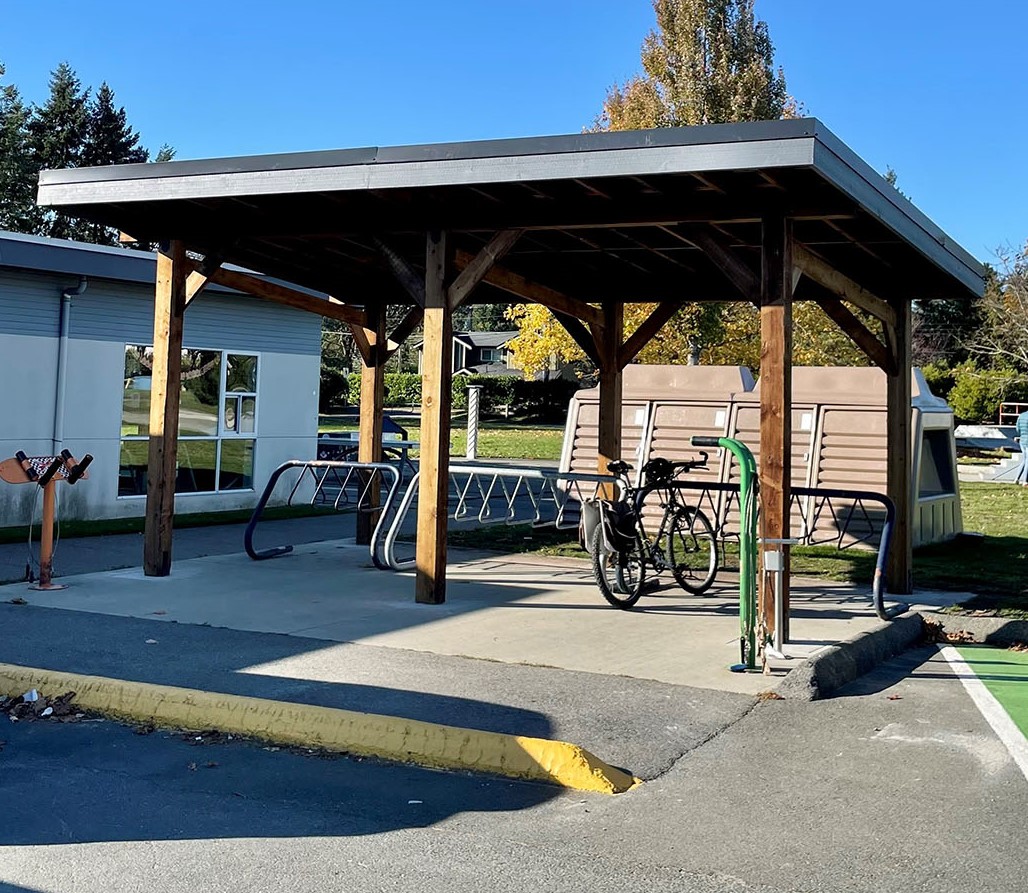 New bike shelter erected and available at Gordon Head Recreation Centre!
As it gets cool and wet outside, stay warm and dry at one of our Saanich Parks indoor pickleball courts! Call or visit any of these centres for more information:

Cedar Hill Recreation Centre (3 multi-use courts),
Saanich Commonwealth Place (4 multi-use courts), and
G. R. Pearkes Recreation Centre (8 multi-use courts).

Saanich Parks Pulling Together Volunteers recognized in Chek News segment
Washrooms are now open year-round at Tyndall Park Clubhouse.

Churchill Dr to the top of PKOLS (Mount Douglas Park) is closed over long weekends and remains locked in icy or snowy conditions.
Saanich Parks: where everyone belongs
Please enjoy our parks and trails while providing personal space to other park guests and respecting peoples' personal choices.
Host an event outdoors in a park: obtain a valid permit for use of any sports field or priority use of picnic tables.
If you pack it in, pack it out! Anything you bring to a park should go home with you. Please never leave trash, food containers, animal waste or other items.