In line with the United Nation Decade on Ecosystem Restoration, we are committed to stewardship and restoring natural habitats.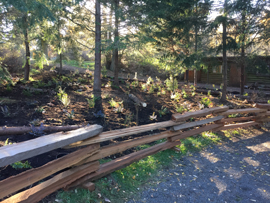 We have increased the amount of restoration projects over the last few years; from waterway restoration on Swan and Mount Douglas Creeks to small sites scattered throughout our many natural area parks.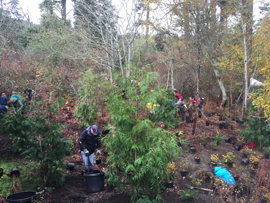 Invasive Plant Species Removal
Staff and volunteers are creating opportunities to restore sites with native plants like Sword fern, Salal, Hardhack, Oregon Grape, Rose, Elderberry, Mock Orange and many more.
Pulling Together Volunteer Program staff and volunteers spend more than 10,000 hours each year removing invasive species.
Many school and youth groups also help get rid of invasive plants.
Please stick to the dedicated trails. Here's what happens when you don't:
Compacts soil
Damages plants
Spreads invasive plants — Garlic Mustard spread because of off-trail use in Mount Douglas Park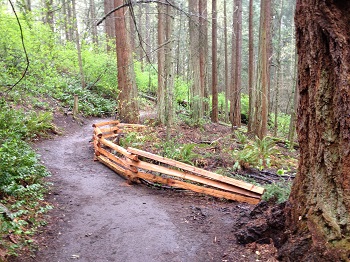 Natural areas parks have well established trail systems to help the public explore and experience the diverse ecosystems within Saanich.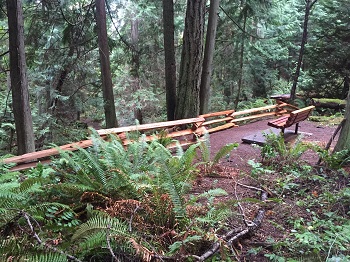 We use split rail fencing, mulching and planting to restrict access and restore many of these sites.
Creek Restoration
We're restoring Douglas Creek to help restore fish habitat and bank stability. Parks and Public Works crews have worked on this project together.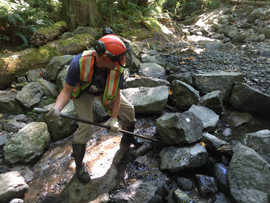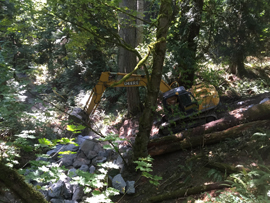 Other waterway restoration projects by staff and volunteers include Swan, Todd, Bowker and Colquitz Creeks.
These habitat restoration projects have significantly enhanced fish habitat. We have many dedicated Saanich residents to thank.
We are also managing Purple Loosestrife and Yellow Flag Iris along several water ways including Colquitz Creek and Viaduct Flats.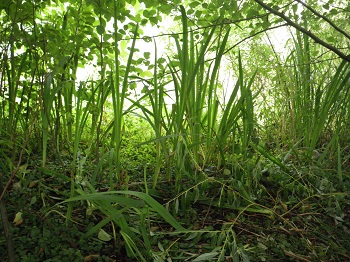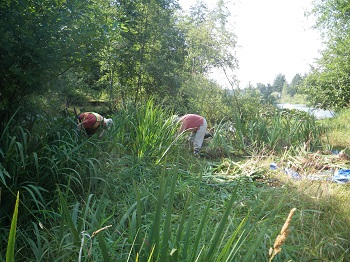 Volunteers carefully dig out invasive plants by hand before they go to seed. This slows the spread of the plant and helps native species re-establish.
Feature projects
Cuthbert Holmes Park
Cuthbert Holmes Park has undergone many changes in the past, and there are many exciting changes yet to come. These changes will be completed over 5 years and will further goals set out in the Cuthbert Holmes/Tillicum Parks Management Plan.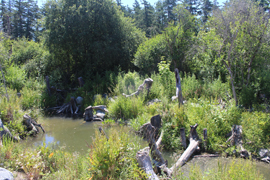 A self-guided interpretive video helps shed light on the key habitat restoration projects and why they matter. Check out more about work going on in this park.