Please note: Volunteer activities are limited during the COVID-19 pandemic. For the safety of volunteers, and staff, we are not currently accepting new volunteer applications. We still welcome your inquiry but please be aware that we are unsure of when our next volunteer intake will take place. We appreciate your patience and understanding.
Come work your muscles and your mind with the Pulling Together Volunteer Program. Our volunteers work on high rocky outcrops, creek side forests, wetlands, wildflower meadows and waterways. This hands-on, inclusive, ecological restoration program has been in place since 1999.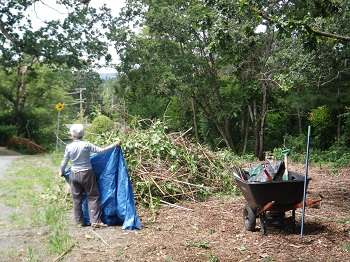 We have teams of active Pulling Together volunteers in more than 55 different parks and natural areas.
Many of the natural areas in parks are at risk due to invasive species: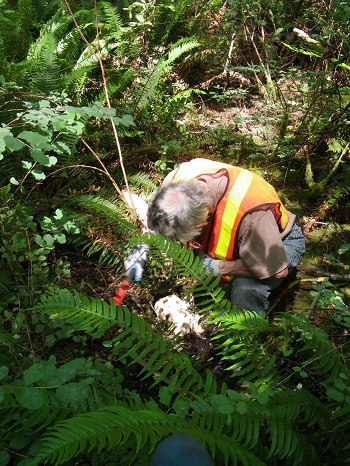 Scotch Broom
Himalayan Blackberry
English Ivy
Orchard Grass
Others
Our volunteers work together to:
Remove invasive species
Plant native trees and shrubs
Improve wildlife habitat
Plan and monitor the progress of ecological restoration work
Educate others about parks, invasive species and ecological restoration
Join us!
We aim to create a flexible, "no guilt" volunteering that fits in with your schedule. Our schedule of Pulling Together events is on the Saanich Events Calendar page (no public events currently due to COVID-19).
If you would like to bring a group (four or more) to participate in our events, please contact us in advance to ensure we have enough tools.
We may cancel an event due to weather or other unforeseen circumstances. Please contact us at 250-475-5522 or parks@saanich.ca for more details.
Volunteering outdoors with other like-minded community members helps care for your parks and helps you take care of you too. Find out why [PDF - 292 KB], our hundreds of volunteers care so much about their parks.
Get more information about this program [PDF - 486 KB]