We want to stop, reduce, control and ease the effects of invasive species on our ecosystem, health and economy. Our plan is laid out in the Invasive Species Management Strategy (ISMS).
Read the Invasive Species Management Strategy [PDF - 592 KB] here.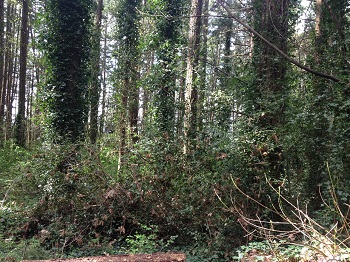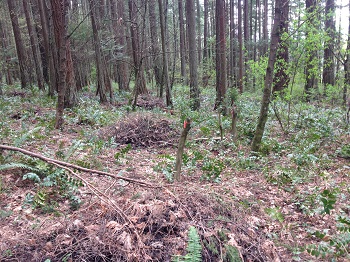 We manage more than 600 invasive plant sites on park and public land. Some of the common invasive plants are: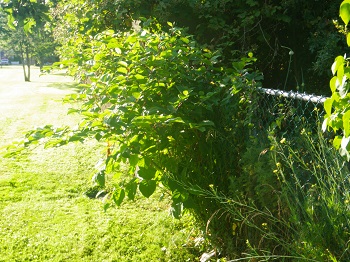 We are treating close to 200 knotweed sites on both public and private land.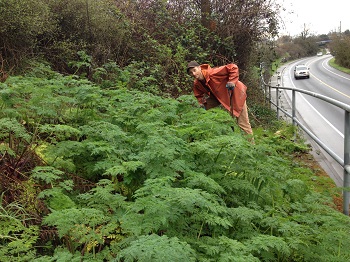 Poison hemlock spreads throughout Saanich along boulevards and in some parks. We carefully dig out the tap root while removing the entire plant.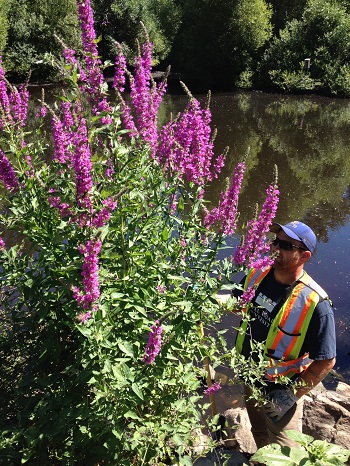 Purple loosestrife is an aggressive wetland plant that spreads quickly along creeks and ponds. Colquitz Creek and Viaduct Pond are two well established populations of this invasive plant.
Himalayan Blackberry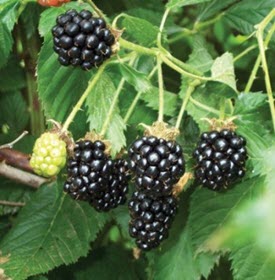 Pulling Together volunteers remove most of the blackberries in our parks.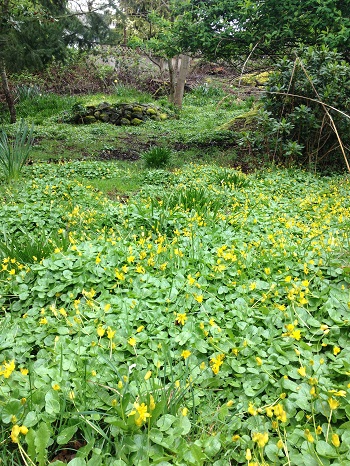 Lesser celandine is an extremely aggressive ground cover that will very quickly take over an area.
English Holly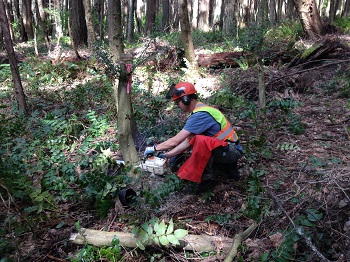 English holly is well established in many of our forested parks. Volunteers and staff work together to treat this invasive tree.
Others include: