Invasive Plant Disposal
Careful and appropriate invasive plant disposal is very important to help us reduce the further spread of invasive plants. We are currently battling plants that have been spread by inappropriate or illegal dumping.
Invasive plants
Have been introduced from outside of our region
Have a negative impact on us, our economy, animals and ecosystems
Can spread rapidly and become established, increasing their impacts
Our Noxious Weed Bylaw requires residents to control the spread of invasive plants on private lands.
The B.C. Weed Control Act requires land occupiers to control designated noxious weeds.
How can I get rid of invasive plants?
To safely remove your invasive plants, you need to bring them to one of the disposal sites listed below. Before you do this, please plan carefully.
Put plants or cuttings onto tarps or into bags (to avoid spreading seeds or leaving behind parts of roots or stems that can re-infest)
Do not compost invasive plants at home.
Where can I get rid of invasive species?
Hartland Landfill (all invasive species)
While the landfill does not allow garden waste, invasive species are exempt. They go
right into the landfill. This is currently the safest way to dispose of invasive plants.
How to Prepare Your Trip
Place all plant parts in garbage bags.
Label these "INVASIVE PLANTS".
Take your bags to Hartland Landfill at 1 Hartland Avenue.
Visit the Hartland website for hours, fees and more information.
Saanich Garden Waste Disposal (limited species)
We accept the invasive species listed below. You cannot include seeds in your load.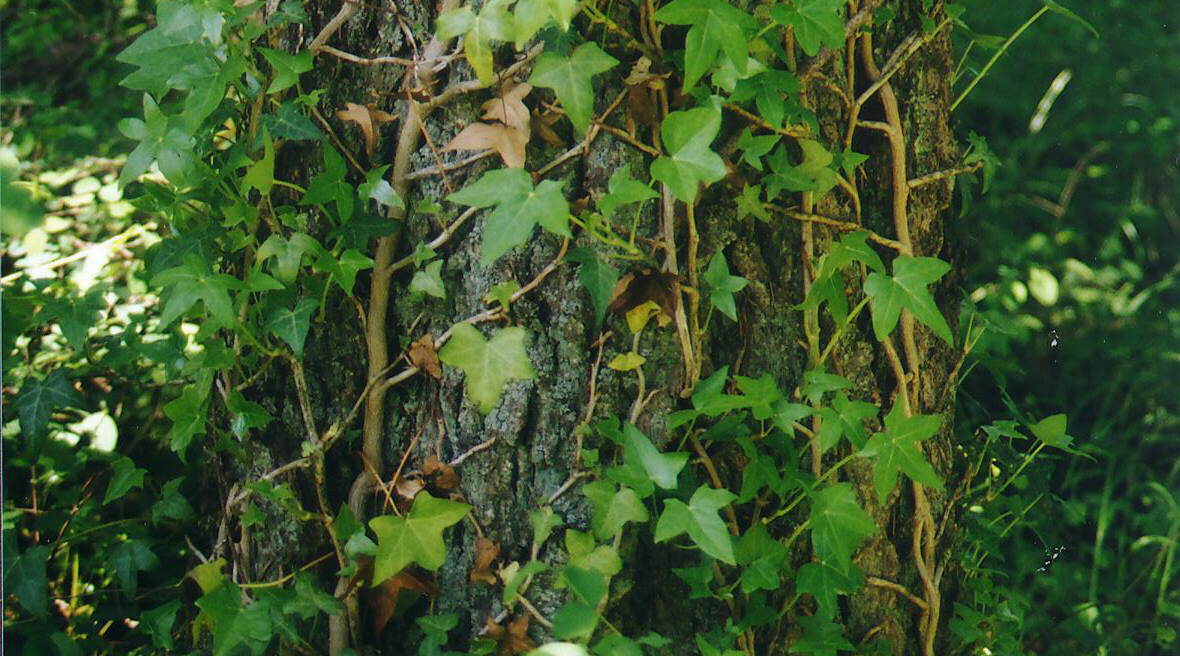 Scotch Broom Cytisus scoparius
English Ivy Hedera helix
English Holly Ilex aquifolium
Himalayan Blackberry Rubus armeniacus
English Hawthorn Crataegus monogyna
Periwinkle Vinca major, V. minor
Please take your high risk species, such as Knotweed and Lesser Celandine, to Hartland Landfill. See above for details.
If you have Knotweed for disposal, special arrangements must be made. Please contact Environmental Services at planning@saanich.ca or 250-475-5471.
Saanich Garden Recycling location:
Saanich Public Works Yard 1040 McKenzie Ave
Enter off Borden Street
You'll find more information on the Saanich Garden Recycling page.
Can I compost an invasive plant at home?
Do not compost invasive plants at home. It is not always effective.
Home composting often doesn't eliminate invasive reproductive parts
Home composting can cause new outbreaks
What are you doing to improving disposal options?
We are currently working with our regional partners to improve invasive plant disposal. This includes finding better options and protocols for handling these plants.
For more information, speak to Saanich Environmental Services at our Planning Department. See the Contact Information section.
I think I've found an invasive species. How do I report it?
If you think you've found invasive species, please report it on our Invasive Reporting site.