The District of Saanich strives to increase community arts and cultural opportunities and capacity.
Fill Your Winter with the Arts!
Discover free displays and events showcasing local arts and culture! You'll find them listed in our Saanich Community Calendar.
We're pleased to announce two new free community art programs beginning in January. Find out more about The Art of Reconciliation for young adults ages 18 to 29. And Art Hive 55 for older adults aged 55+.
Planet Earth Poetry joins us to bring a Little Free Poetry Library and community poetry readings to the Cedar Hill Recreation and Arts Centre starting in January! Stay tuned for more information.
2023 Call for Exhibits
The 2023 Call for Exhibits at Saanich Municipal is now open! Find out more here.
The 2023 Call for Exhibits at Cedar Hill Recreation and Arts Centre will be released shortly – sign up for Artists Updates to receive notice when it is open!
Sign up for Artists Updates today!
Find out about upcoming arts and culture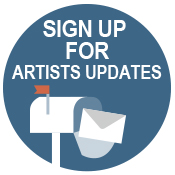 opportunities, initiatives and events for artists and cultural groups. Opportunities may include (but are not limited to):
calls for exhibition, public art calls, performance opportunities, and special events participation.
Sign up for the artist update list
Community Canvas Mural Project
In 2022,the Saanich Community Canvas Mural Project. added three beautiful new murals in neighbourhood parks in Saanich! Learn more about these murals on our website, then hit the parks to enjoy these magnificent murals -- free to enjoy every day of the year, in any weather! Share a photo of you and the murals with us on social media on Facebook, Twitter or Instagram (hashtags #saanichmurals, #saanich, #saanicharts) and you could win a gift card for art supplies!
About Arts and Culture in Saanich
Saanich facilitates opportunities for its citizens and encouragement and support for artists through:
Creating partnerships with local artists and groups, cultural and community associations, cultural organizations and businesses
Offering arts programming, exhibitions, special events and opportunities at The Arts Centre at Cedar Hill, Municipal Hall and other venues
Contributing to the CRD Arts Development Service, which provides funding to arts organizations on behalf of 8 municipalities in the capital region
CRD Arts Development Service
Learn more about Saanich's art and culture programs, facilities, and policies: