The District of Saanich strives to increase community arts and cultural opportunities and capacity.
Arts in the Community Summer 2021: Call for Artists
Saanich invites proposals from artists and arts groups for small-scale outdoor activities and activations connecting the community with the arts in Saanich parks and public spaces. Find out more and apply here
If you have questions after reviewing the information and application form, contact Brenda Weatherston at brenda.weatherston@saanich.ca

Call for Artists:
Paint the Pearkes Community Piano!
A new community piano is coming to play outside G.R. Pearkes Recreation Centre! We are seeking an experienced local artist to paint the piano for its public launch in August. A small honorarium is available and paint will be provided. Deadline Aug 16. Find out more and apply here
Saanich Artist-in-Community Residency Pilot Program
Artists experienced in engaging and collaborating with the community are invted to submit a proposal for the Saanich Artists-in-Community Residency. This pilot program focuses on diversity, inclusion and multi-generational community building through the creation of art. Artists working in a range of disciplines are invited to apply. The paid residency takes place in Fall 2021. Deadline to apply Aug 27 4pm. Find out more here
Upcoming opportunities:
Sign up for Artists Updates today!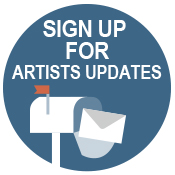 Find out about upcoming arts and culture opportunities, initiatives and events for artists and cultural groups. Opportunities may include (but are not limited to): calls for exhibition, public art calls, performance opportunities, and special events participation.
Sign up for the artist update list
Exhibition Program:
Saanich Municipal Hall
Enjoy exhibits on your next visit to Saanich Municipal Hall, weekdays 8:30am-4:30pm. Find more information on exhibiting artists and exhibits on the Saanich Events Calendar.
Cedar Hill Recreation and Arts Centre
Exhibitions at the Cedar Hill Main Gallery resume June 24! Find out about our upcoming exhibits on the Saanich Events Calendar. A Call for Exhibition opportunities will be released at a later date. If you would like to receive notification when it opens, sign up for our Artist Updates today!
Tillicum Centre
We are pleased to introduce a new pilot exhibition space offered through Tillicum Centre! Enjoy exhibits by local artists on your next visit. Find more information on exhibiting artists and exhibits on the Saanich Events Calendar.
Saanich Artists Studio Tours 2021
Discover local art in beautiful Saanich! Artists welcome visitors to their studios. Free admission, all welcome. While normally tours take place annually in May, some tours in 2021 have been cancelled, while others have been rescheduled! Stay tuned for updates.
Scattered Artists 2021 Art Tour – August 28 & 29 11am-4pm
Pre-show exhibit at Tillicum Centre through Aug. 23
Facebook
Instagram
Are artists in your Saanich neighbourhood interested in planning a tour? Contact us!
Saanich facilitates opportunities for its citizens and encouragement and support for its artists through:
Creating partnerships with local artists and groups, cultural and community associations, cultural organizations and businesses
Offering arts programming, exhibitions, special events and opportunities at The Arts Centre at Cedar Hill, Municipal Hall and other venues
Contributing to the CRD Arts Development Service, which provides funding to arts organizations on behalf of 8 municipalities in the capital region
CRD Arts Development Service
Learn more about Saanich's art and culture programs, facilities, and policies: