The District of Saanich strives to increase community arts and cultural opportunities and capacity.
Upcoming opportunities:
Call for Artists: Gorge on Art - July 1, 2022
Gorge on Art is an annual showcase of artists along the beautiful
Gorge Waterway on Canada Day- July 1 2022 from 9am - 4pm.
Offered in conjunction with the Gorge Tillicum Community Association's Gorge Canada Day Picnic, this free community event attracts 10 000+ visitors.
Gorge on Art features artists and artisans working in a range of disciplines and builds community interest in locally made art through displays and demonstrations. The event features live music and entertainment, as well as food, refreshments and other items for purchase. It is a great opportunity to engage with the public and gain exposure for your art.
There is a $50 registration fee plus a $4.06 Eventbrite processing fee payable to the Gorge Tillicum Community Association upon acceptance. Deadline for submissions is May 15 2022. Late applications considered if space permits.
Information Package and Application Form. For questions contact Brenda Weatherston, Community Arts Programmer at brenda.weatherston@saanich.ca or 250-475-5557
Call for Nominations! Arts, Culture and Heritage Awards

Do you know an individual or group who deserves recognition for their contributions to art, culture and/or heritage in Saanich? Nominate today! Deadline May 25.
Arts, Culture and Heritage Award nomination
Saanich Artists Tours 2022
Discover local art in beautiful Saanich! Artists welcome visitors to their studios and/or outdoors. Free admission, all welcome.
Hills to Shore (Mt. Tolmie, Gordon Head, Cadboro Bay)
May 7 and 8 from 11:00 a.m. to 4:00 p.m.
Instagram
Facebook
Website
Scattered Artists
May 21 and 22 from 11:00 a.m. to 4:00 p.m.
Instagram
Facebook
Broadmead

June 4 and 5 from 11:00 a.m. to 4:00 p.m.
Information and Artist Bio's
Sign up for Artists Updates today!
Find out about upcoming arts and culture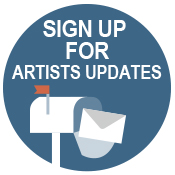 opportunities, initiatives and events for artists and cultural groups. Opportunities may include (but are not limited to):
calls for exhibition, public art calls, performance opportunities, and special events participation.
Sign up for the artist update list
About Arts and Culture in Saanich
Saanich facilitates opportunities for its citizens and encouragement and support for artists through:
Creating partnerships with local artists and groups, cultural and community associations, cultural organizations and businesses
Offering arts programming, exhibitions, special events and opportunities at The Arts Centre at Cedar Hill, Municipal Hall and other venues
Contributing to the CRD Arts Development Service, which provides funding to arts organizations on behalf of 8 municipalities in the capital region
CRD Arts Development Service
Learn more about Saanich's art and culture programs, facilities, and policies: