Court Updates
Effective March 23, 2020, and until further notice all tennis and pickleball courts are closed for public use. As able, fences will be locked and signs posted. This is to help reduce the spread of COVID-19. Learn more about Saanich's response to COVID-19.
We have 20 parks with tennis courts in Saanich (Click on map to view enlarged image).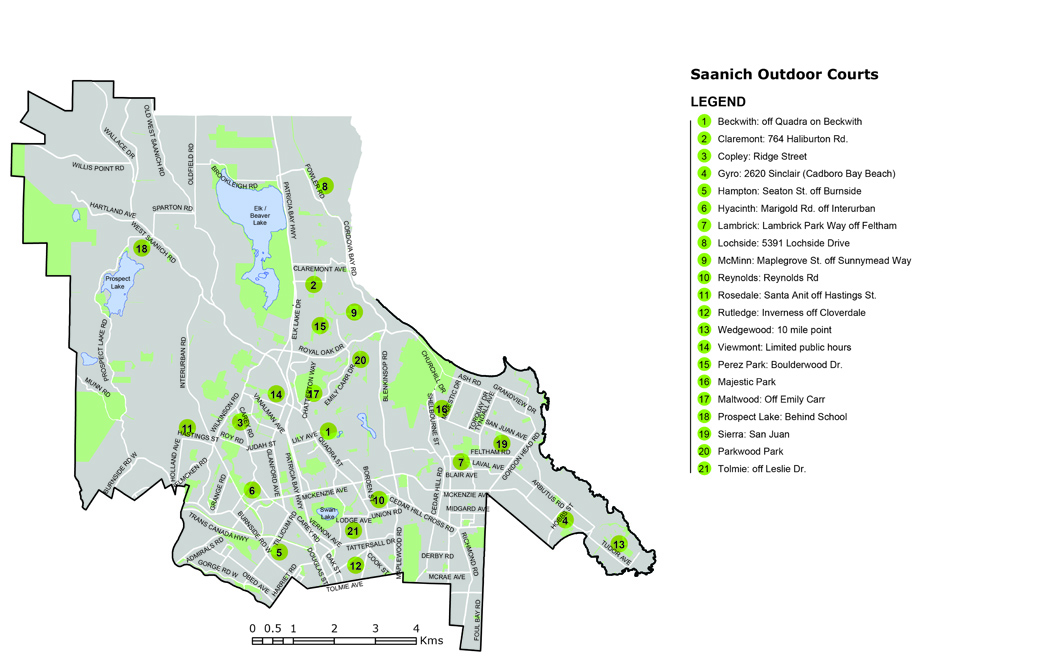 Map of Outdoor tennis and pickleball courts [PDF - 640 KB]
Pickle Ball Courts
We've lined 11 of our tennis courts for pickleball in the following 6 parks (number matches location on map):
These two parks have dedicated pickleball courts: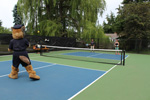 Court Courtesy
Please respect the following:
Use courts on a first-come, first served basis.
Saanich programs and special events have priority.

see signs posted for any reserved times

Limit play to 30 minutes or one set if others waiting.
Team up and play doubles where possible.
Use courts for racquet sports only. No bicycles, skateboards, scooters, hockey or other play should occur in courts.
Keep conversations appropriate to a public park with volume low.
Typical court use should not begin before 8 a.m. and end by 10 p.m., unless otherwise noted.
Always use proper tennis etiquette.
Viewmont Tennis Court (#14)
The Saanich Tennis Club (STC) operates and maintains this court.
Public hours
Both STC members and the public can use the courts at these times:
Tuesday 8 a.m. – 12 p.m.
Wednesday 5 – 9 p.m.
Friday 8 a.m. – 12 p.m.
Saturday 2 – 6 p.m.