We have lots of great beaches in Saanich! Enjoy a popular beach like Cadboro Bay, or discover a secluded cove at a beach access point near you.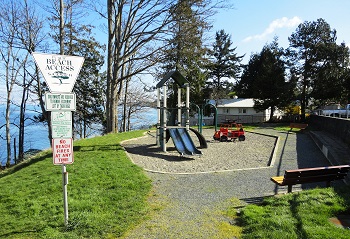 How do I get to the beach?
There are 32 public beach accesses along our ocean shores and 4 at Prospect Lake.
Most popular beaches
What can I expect at the beach?
Please respect the neighbours. Be sensitive to the plants and animals living along our shores.
Can I launch a boat?
Yes, though access varies. We don't have any public trailer boat launches along the ocean in Saanich.
Trailer boat launches
Car-top boat launches
You can comfortably launch car-top boats in many places.
If you need equipment access to your beach property, start by emailing Environmental Services.