Proudly celebrating 100 years of service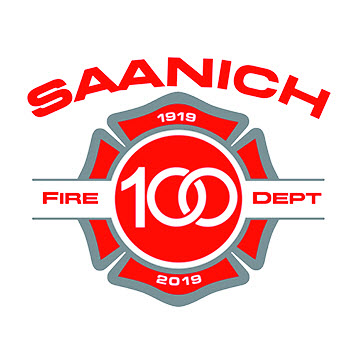 The Fire Department celebrated its Centennial throughout 2019 with events highlighting the past, celebrating the present and inspiring our future.
Like other fire departments across Canada, many changes have taken place at the Fire Department since it was created in 1919. We started with one "fireman in charge" and today we have a 132 highly trained members working out of three fire stations.
The role of the Fire Department has expanded beyond just fighting fires. Today, we respond to a wide range of emergency incidents, provide fire dispatch 9-1-1 services, deliver fire prevention education programs, conduct building inspections and fire investigations, provide mutual aid to other municipalities and ensure Saanich is prepared for and able to respond and recover from major emergencies and disasters.
Celebration Plans and Activities
2019 proclaimed the "Official 100th Anniversary of the Saanich Fire Department" by His Worship Mayor Fred Haynes at the February 4, 2019 Saanich Council meeting
Historical displays set up at Pearkes Library/Saanich Archives and Police/Fire Public Safety Building foyers
Centennial kick-off and reveal of Rescue 1 apparatus featuring photographs to commemorate past and present Saanich fire fighters (Media release - Saanich Fire celebrates 100 years of service, March 12, 2019)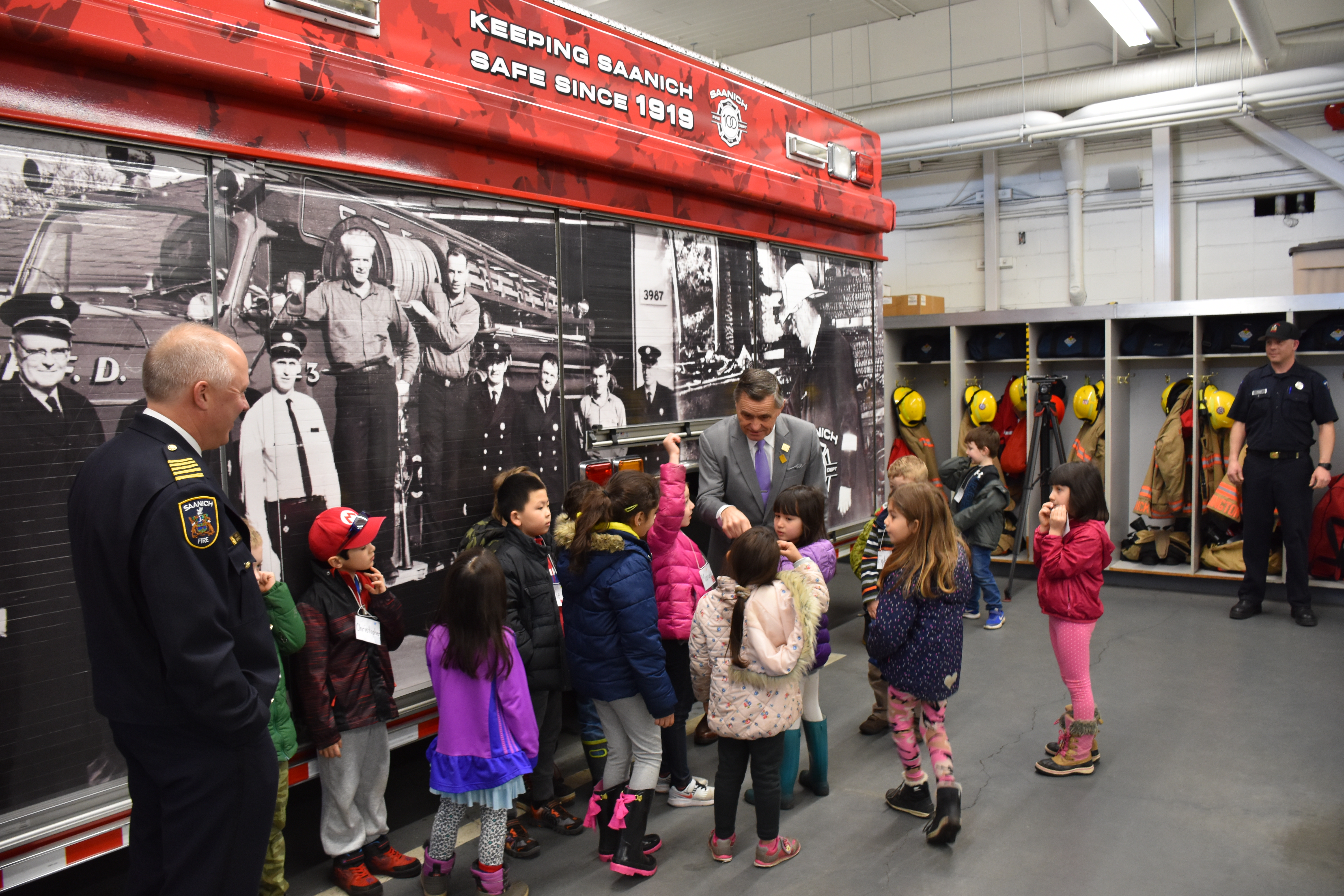 Over 2,000 people attended the Fire Department's open house at Fire Station No. 1 on September 21. The day's events included fire fighter rope rescue, auto extrication and fire ground survival demonstrations, emergency preparedness tips and information. Guests had the chance to experience what an 8.0 magnitude earthquake feels like as the QuakeCottage mobile earthquake simulator was on site for everyone to try. For kids there was fire hose stations, a bouncy castle, food and fun!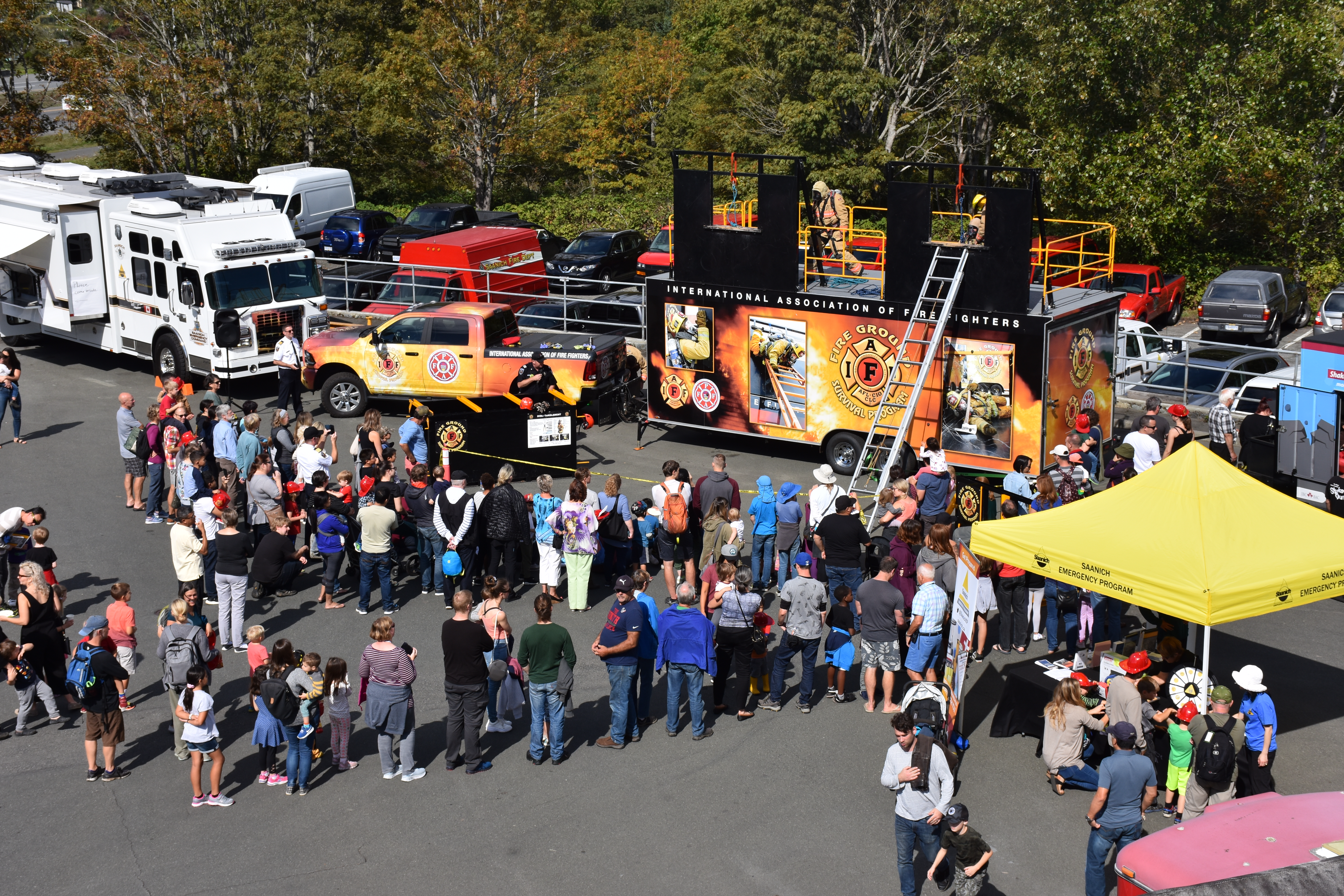 In November, the Department welcomed 5 new members, presented 20 and 25 year service medals and 30 year service bars to deserving members and recognized retired members for their contributions to the fire service.
It was only fitting Saanich Fire Department members gathered on September 13, 2020 - Firefighters' National Memorial Day - to dedicate a new Centennial Plaza and Memorial Wall constructed at Fire Station No. 1 as a legacy and tribute to the work firefighters do on a daily basis. The Plaza features a dark grey Maltese Cross - an international symbol for firefighting services - and a memorial wall with plaques for each of our three fallen firefighters: Lieutenant Thomas William Jennings (1968), Fire Fighter Hugh Stanley Taylor (1994) and Captain Dann Marchessault (2014). Honouring our fallen members and reflecting on their passing is an important tradition for our members. The Centennial Plaza and Memorial Wall will ensure that generations of fire fighters to come will remember their sacrifice as a result of their duties serving in the Saanich Fire Department.