New version of Fire Station #2
Fire Station #2 will be located at the corner of Elk Lake Drive and Royal Oak Drive, adjacent to the existing building, which will be torn down. The current lot will be combined with two adjacent lots already owned by Saanich.
The new version of Fire Station #2 will be 27,000 square feet, up from 3,800, and accommodate up to 10 fire fighters, rather than the current 4, and 8 vehicles rather than the current 2. A fire fighter training facility will be part of the development.
The building will be to very high energy performance standards (net zero carbon building, LEED Gold and Energy Step Code level 2) and constructed of mass timber.
The new fire station's design is still being finalized and the project is expected to go out for tender in fall 2022, with construction to begin in early 2023 taking about 18 months.
The approved project budget is $26.6 million.
How will this improve Saanich?
The provision of emergency services - fire suppression and emergency response - will be greatly improved with a facility that more properly stores Fire Department apparatus (much of the fleet currently is not stored according to standards). The increase of staff complement for future growth anticipates the needs of residents and visitors in the growing northern areas of the District. Additionally, the facility will play a significant role in helping Saanich achieve its 2050 reduction targets.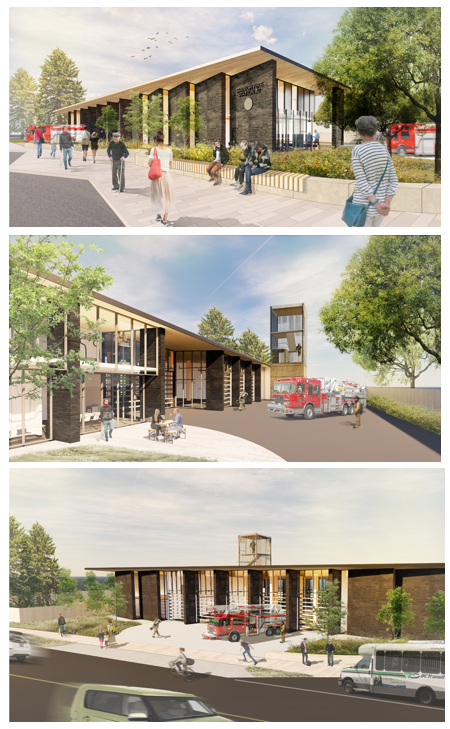 Need more information?
Please contact fireadmin@saanich.ca.