Did you know?
We have the most advanced computer-aided fire dispatch capability in the region.
Our Fire Dispatch Centre receives, processes and dispatches emergency and non-emergency calls for 18 regional departments, serving over 200,000 residents.
| | | |
| --- | --- | --- |
| Saanich | Central Saanich | Oak Bay |
| East Sooke | Highlands | Mayne Island |
| Metchosin | N. Galiano Island | S. Galiano Island |
| Otter Point | Pender Island | Piers Island |
| Port Renfrew | Saturna Island | Salt Spring Island |
| Shirley | Sooke | Willis Point |
Our Facility
Saanich Fire Dispatch operates from a purpose-built, secure, post-disaster facility at Saanich Fire's Station No. 1 on Vernon Avenue. Saanich began providing its fire call-taking and dispatch service in the 1940s and has been providing services to other fire departments within the Capital Regional District since 1997.
Our Systems
Our dispatch service is provided using a Tier 1 Computer Aided Dispatch (CAD) system, which includes capabilities such as Global Positioning System (GPS) closest unit-based dispatch, support of mobile applications, multiple agency response capabilities for larger events, as well as individualized response recommendations based on particular requirements for specific buildings and risks.
The Fire CAD is also linked by means of an interface with the BC Emergency Health Services CAD to provide an immediate transfer of event information for fire department medical responses based upon agreed protocols. Saanich Fire Dispatch is committed to the enhancement of our Next Generation 9-1-1 capabilities, and we are well ahead of the 2023 Canadian Radio-Television and Telecommunications (CRTC) deadlines.
An organizational relationship with Emergency Communications for Southwest British Columbia (E-Comm) supports the hosting of CAD and Fire Records Management System (RMS) for use by Saanich and our dispatch clients. Additional fire information technology is supported including station alerting, mobile workstations, radios, and telephones and 9-1-1.
Our Team
Saanich Fire Dispatch is a part of the Fire Department's Communications Division. The Communications Division is directly overseen by an Assistant Chief, and follows National Fire Protection Association (NFPA) guidelines and standards in its staffing, training, call handling, equipment and facility. Saanich has made a significant investment in this operation and is proud to offer a full dispatch and support service to its clients.
The service is delivered by dedicated full-time and part-time staff with over 130 years of collective fire dispatch experience. Fire Dispatch maintains two Alarm Dispatchers on the Dispatch floor without exception. A third Alarm Dispatcher is assigned to cover the peak operational periods, provide break relief and be available to support surge events.
Back Up Service
Systems are in place that seamlessly transfer all components of call handling and dispatch in the event Saanich Fire Dispatch's service capability is lost or materially impaired. This fail-over capability is exercised quarterly, ensuring all staff gets annual training. In addition, each Alarm Dispatcher participates in a monthly drill exercising failover capability.
Saanich Fire is committed to providing a proficient and professional Fire dispatch service for all our current and future clients. We are honored to provide emergency service to our communities and beyond.
What happens when I call 9-1-1?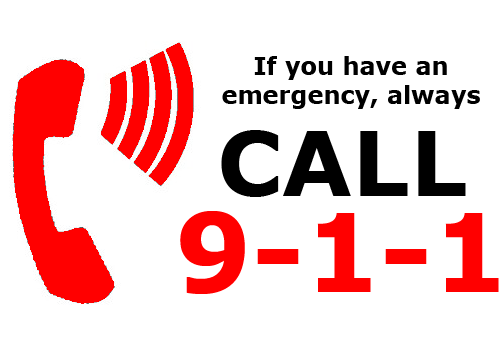 When a call comes into our fire department, the dispatcher has seconds to process the call and send a fire truck to the scene.
Dispatchers ask questions to help prioritize the event, locate it and send a proper response. How you can help:
Keep answers brief and responsive.
Remain calm and speak clearly.
Sharing your location
Dispatchers must confirm the address even though the system displays your phone number and location. There are two parts to an address. House number + street name = address. Knowing the exact location of an emergency is very important to lead responders to an emergency. Be ready to share more specific details.
If you call 9-1-1 from a cell phone, the dispatcher cannot see your number or location. You must describe where you are:
Home or building address – most helpful
Highway exits
Cross streets
Landmarks
Anything else that will help find you.