A wide variety of firefighting apparatus and support vehicles serve our community:
4 Engines (2 front line, 2 reserve/training)
1 Aerial Ladder (100' platform)
1 Aerial Ladder (75' stick)
1 Heavy Rescue Vehicle
3 Water Tenders (2 front line, 1 historical)
1 Mobile Command Vehicle
1 Command Unit
1 Medic Unit
1 Rescue Boat
1 All Terrain Vehicle
1 Hazmat Unit
1 Wildland Unit
1 Investigation Unit
7 Utility/Support Vehicles
5 Emergency Program Utility/Support Vehicles
Our firefighting apparatus and support vehicles each have a specific use or function.
Engines
Our fire engines carry all the equipment to put out fires, perform rescues and provide medical aid. They apply and maintain steady water pressure to fire streams and can pump 1,500 gallons of water per minute. A 2,400 square foot home, fully involved in fire, needs about 800 gallons of water per minute to extinguish a fire.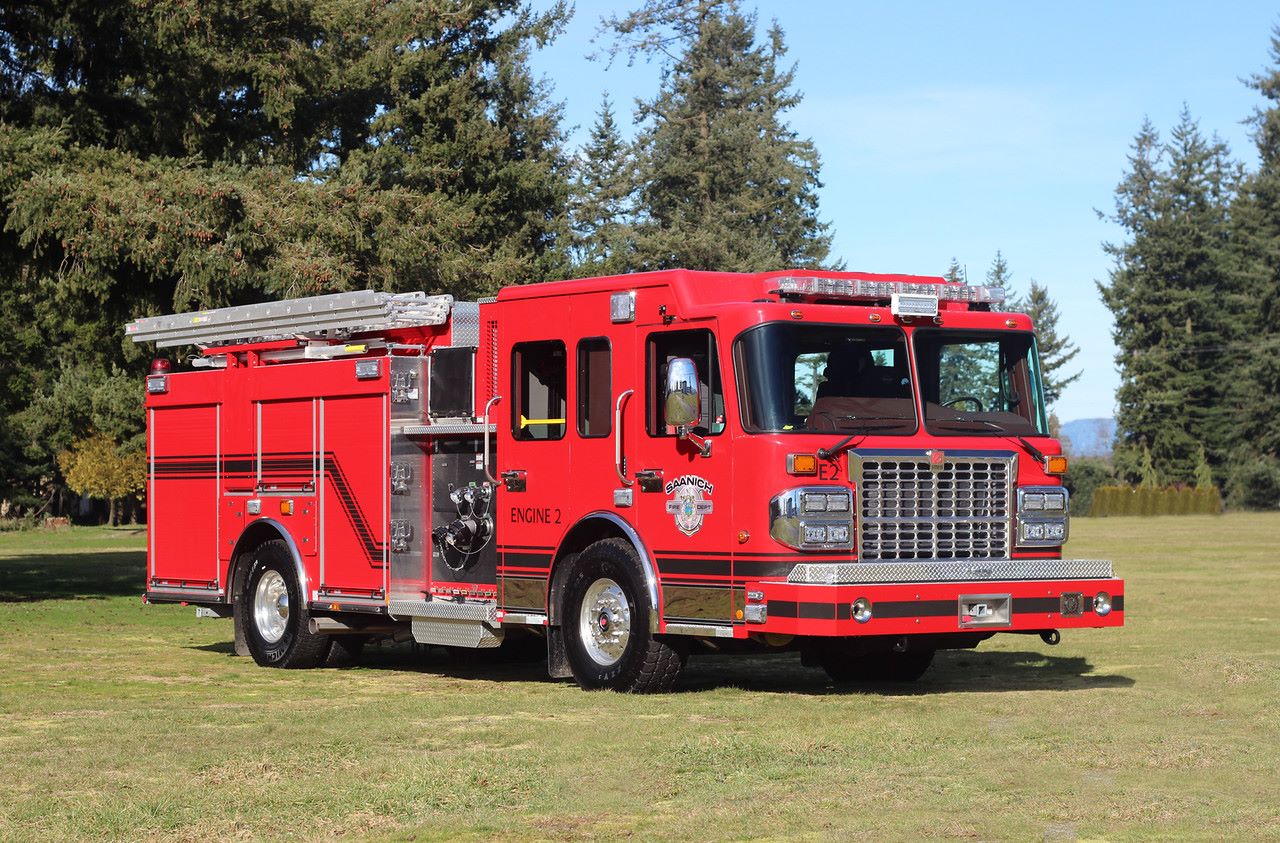 Engine 2 – 2015 Smeal Gladiator Pumper
Aerial Ladders
Fire fighters use our 100' and 75' ladders for rescues and to apply large amounts of water from overhead. Ladder 1 pumps 1,750 gallons of water per minute. It weighs 39 tons and is the largest piece of apparatus in our fleet.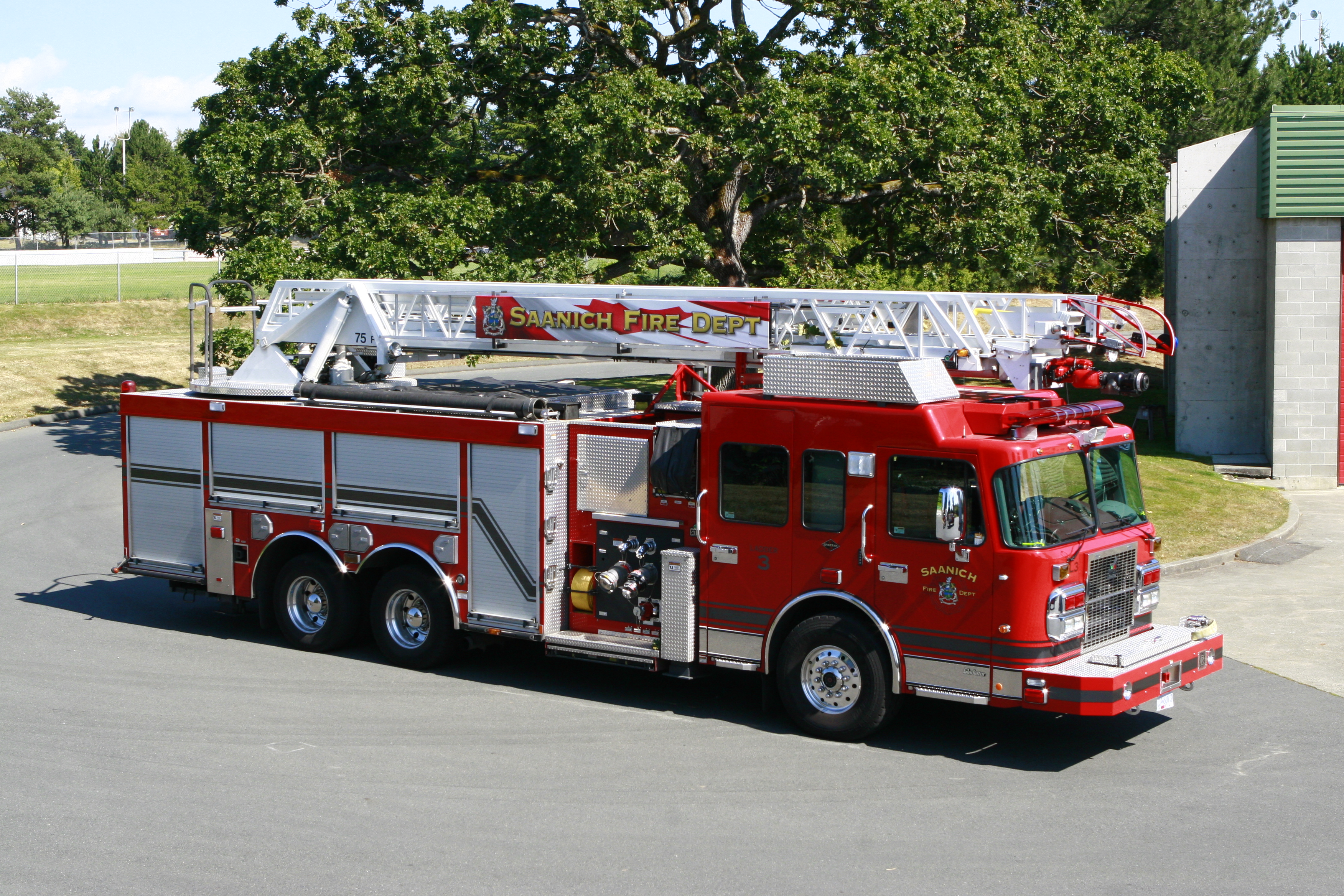 Ladder 3 – 2009 Smeal with Spartan Gladiator Chassis and 75' Stick Platform
Rescue Vehicle
Our rescue vehicle carries specialized equipment to rescue people out of motor vehicle incidents and other places where they may be trapped. Important tools include: pneumatic cutters, spreaders and airbags for vehicle extrications and rope, rigging and baskets for high angle and graded slope rescues.
Rescue 1 carries spare air cylinders and a compressor to refill empty cylinders at an incident. Fire fighters will use multiple air "bottles" (cylinders) at a fire. The spare bottles and compressor ensure fire fighters on scene always have enough air to enter burning buildings.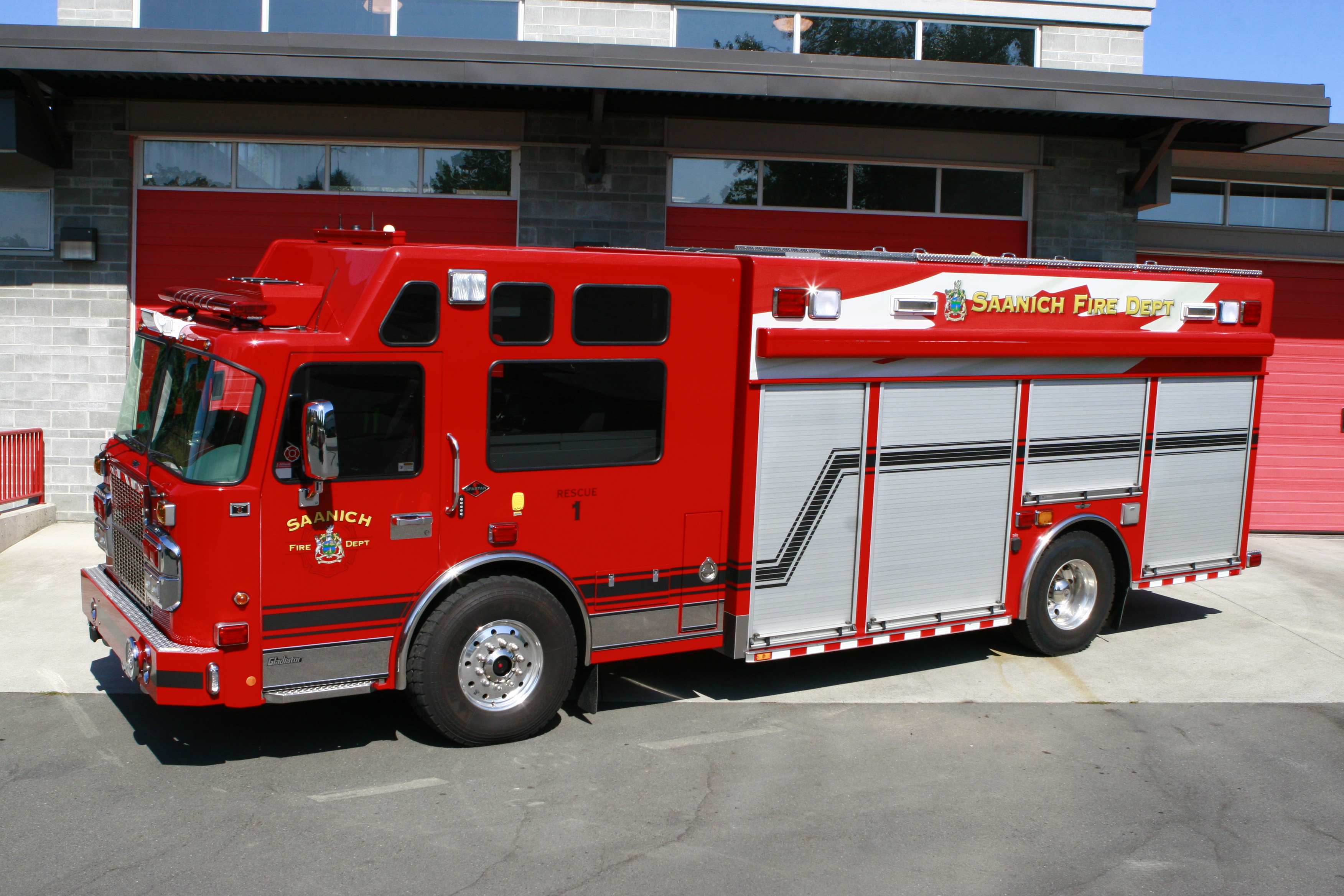 Rescue 1 - 2009 Spartan Gladiator SVI Heavy Rescue Truck
Water Tenders
Tenders serve two purposes:
They supply water to back up a fire engine's self contained water supply when fighting fires located beyond the public water system.
They supplement a low volume of water from a fire hydrant or standpipe system.
When used as a back up to an engine, the tender usually shuttles back and forth as it loads up at the nearest water supply and unloads at the fire scene.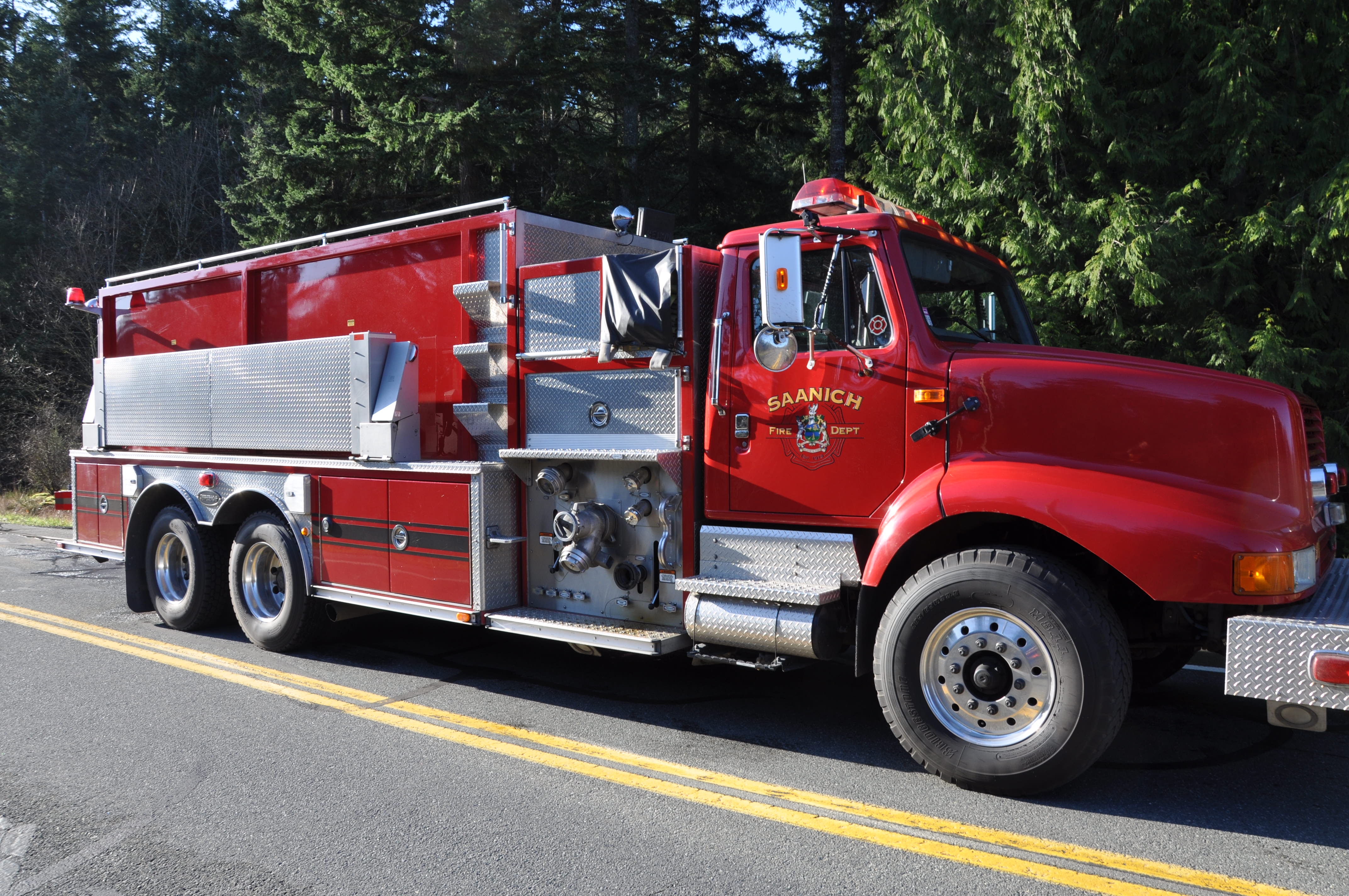 Tender 1 – 2001 International
Saanich Command Vehicle
This vehicle provides mobile command capabilities for fire and police. It ensures we are able to provide emergency and disaster response and maintain operations in any circumstance.
In the worst case scenario we'll use the vehicle as a mobile emergency operations centre. Most of the time, we will use it to manage critical incidents like a major fire, hazardous material spill, weather event or crime scene.
The technology built into the vehicle allows us to communicate in any type of situation and keep our incident command team up-to-date while overseeing emergency response operations. We can also set it up as a call centre to coordinate emergency responders and provide information to the public.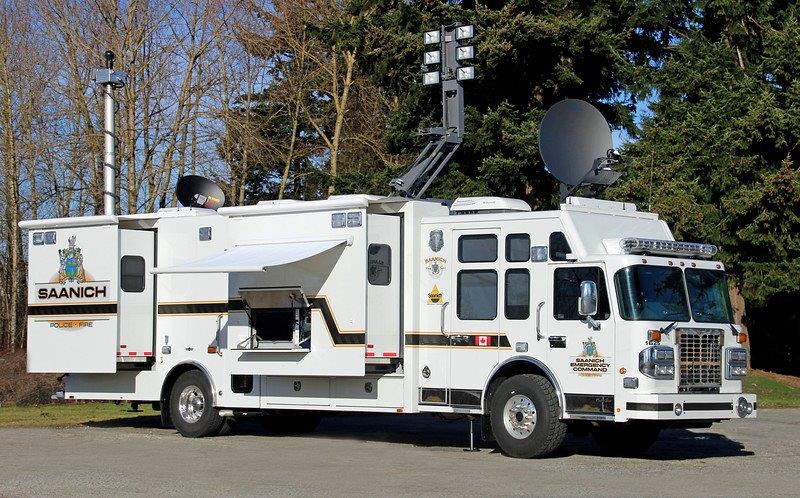 Saanich Command Vehicle – 2013 Spartan Metro Star Chassis
Water Rescue
We use our water rescue boat for search and rescue and to assist people and boats in emergency situations. It carries a fire hose and pump for firefighting or pumping out a flooded vessel.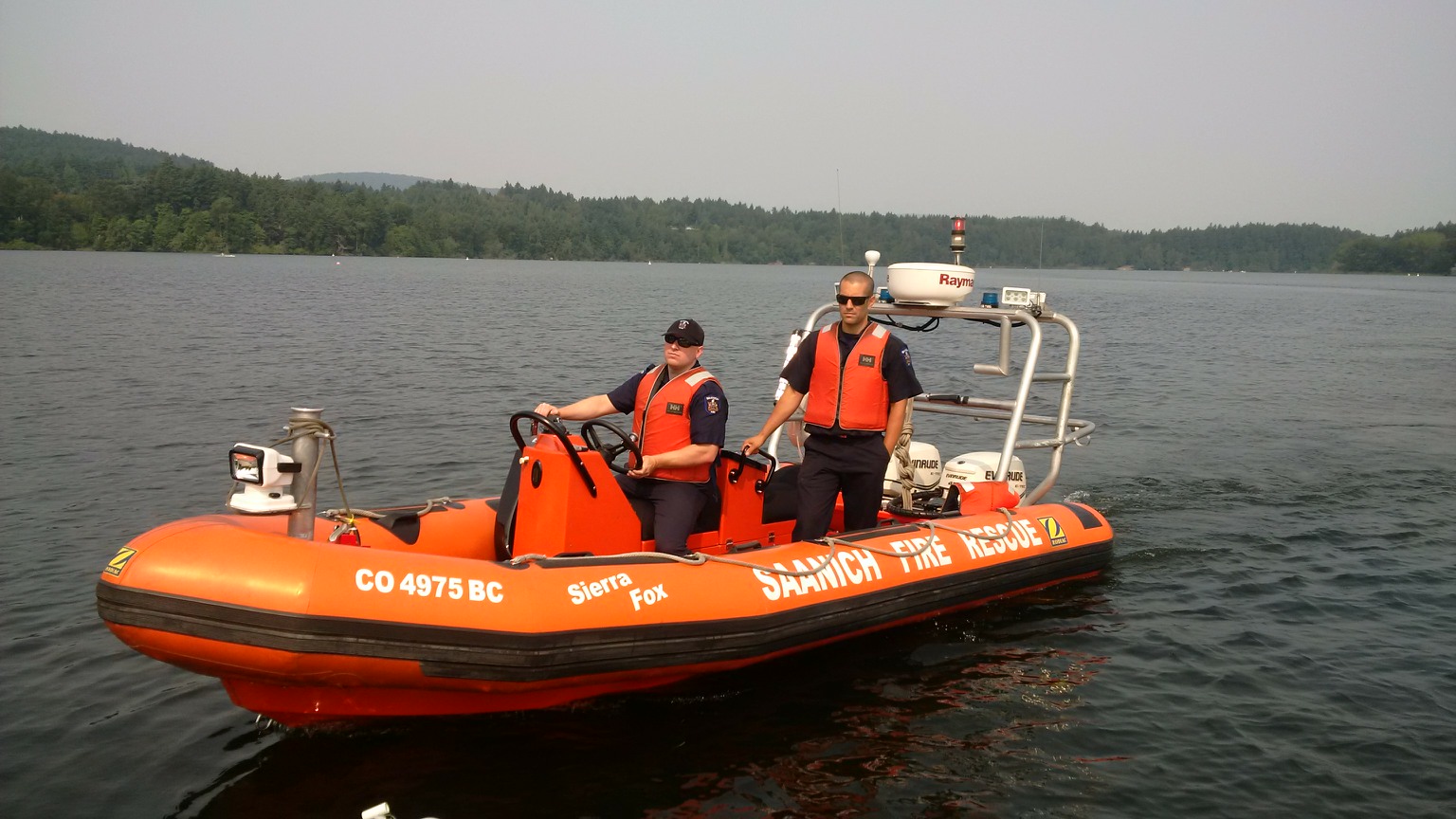 Marine 1 – 2005 Zodiac Hurricane with Twin Evinrude 40 hp Engines
Hazardous Materials Response Unit
Designed to meet the needs of the Capital Regional District Regional Hazardous Materials Response Team, this vehicle responds to hazardous materials incidents in the Capital Region. It houses detection and identification equipment, protective suits, spill containment and decontamination supplies.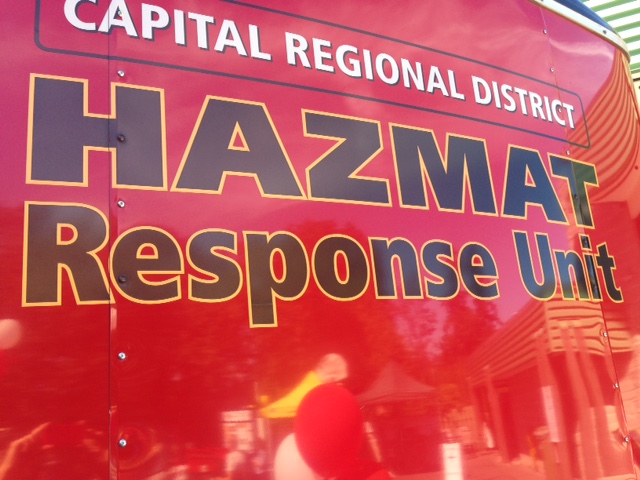 Hazmat 1 – 2007 F L Freightliner and 2008 Mirage 24' Trailer
Investigation Unit
This unit helps fire investigators look for clues and evidence to determine how a fire started. Understanding fire cause is vital to the safety of our community and help us prevent future fires.