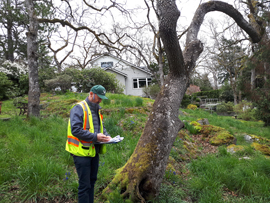 It's time to review and update the 2010 Urban Forest Strategy.
Saanich has contracted Diamond Head Consulting to conduct this project.
We will be offering opportunities for public engagement throughout the project.
Sign up here to receive Urban Forest Strategy news & updates via email.

Milestones:
State of Urban Forest Report - March 2023
review the final draft of the State of the Urban Forest Report [PDF - 16 MB]here.
Urban Forest Strategy Update
The update will provide guidance to staff, Council and residents on managing Saanich's urban forest into the next 10 to 50 years. An implementation plan will be included for Council's consideration. Anticipated Spring 2023.
Engagement opportunities:
check back for workshops, public open houses, surveys in the Fall/Winter
Background
Saanich Council endorsed Saanich's first Urban Forest strategy in 2010 that included a 10 year time frame. Saanich Council's 2019-2023 Strategic Plan identified the need to "Review and implement the Urban Forest Strategy" as an initiative under Climate Action and Environmental Leadership, and Saanich Council endorsed funding for this important imitative at the end of 2020.
Current Urban Forest Strategy (2010)
Our Urban Forest Strategy [PDF - 1.2 MB] offers a long-term plan to achieve a sustainable urban forest.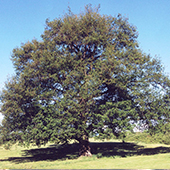 Our urban forest includes all trees and their ecosystems within Saanich.
In parks and private lands.
On commercial and institutional lands.
Along highways, roads and trails.
Throughout open spaces in the community.
The Vision
"The urban forest in Saanich is a highly valued asset comprised of a rich and diverse forest that is widely recognized and appreciated for the contribution that it makes to our community and to our sustainable environment."
Our Strategies
Grow the urban forest canopy.
Amend the Tree Preservation Bylaw [PDF - 116 KB [PDF - 214 KB] – Completed in 2014.
Develop urban forest guidelines.
Integrate the strategy with other Saanich and regional initiatives.
Inventory the urban forest – land cover mapping completed in 2012.
Develop an urban forest operations program
Engage the community.
We will implement the Urban Forest Strategy over time through Strategic and Departmental Plans and through the budget review process.