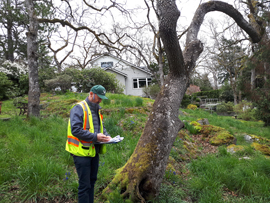 We are in the midst of reviewing and updating the 2010 Urban Forest Strategy.
Our urban forest includes all trees and their ecosystems within Saanich:
In parks and private lands
On commercial and institutional lands
Along highways, roads and trails
Throughout open spaces in the community
Saanich has contracted Diamond Head Consulting to conduct this project. We are offering opportunities for public engagement throughout the project.
Sign up here to receive Urban Forest Strategy news & updates via email.
Urban Forest Strategy Update
The update will provide guidance to staff, Council and residents on managing Saanich's urban forest into the next 10 to 50 years. An implementation plan will be included for Council's consideration. A draft of the Strategy is in progress.
Several phases of public engagement have already occurred, and the next phase will occur in Jan/Feb 2024.
Learn more about the joint Urban Forest Strategy and Biodiversity Conservation Strategy public engagement process at Saanich.ca/naturestrategies.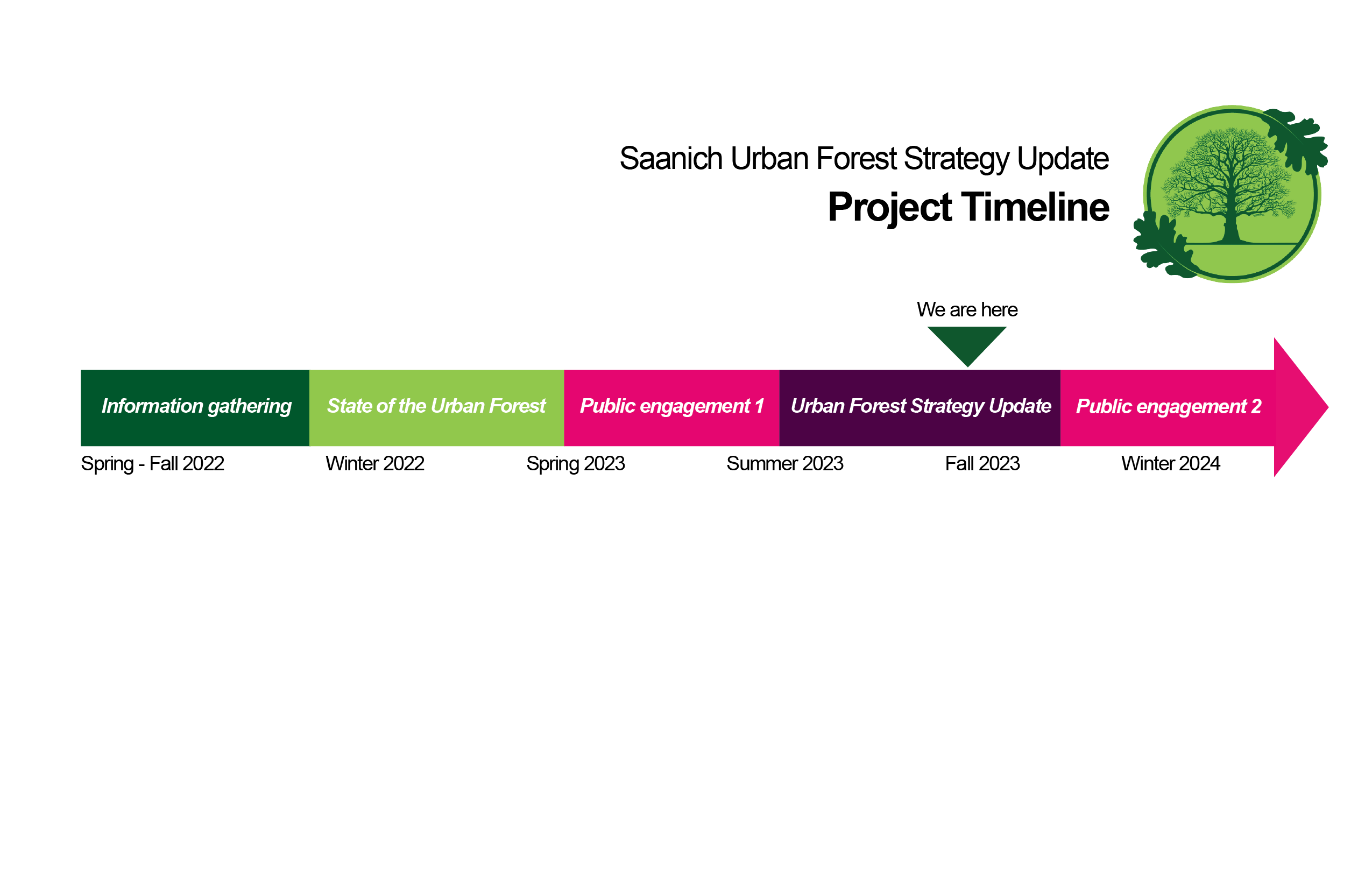 Background
Saanich Council endorsed Saanich's first Urban Forest strategy in 2010 that included a 10 year time frame. Saanich Council's 2019-2023 Strategic Plan identified the need to "Review and implement the Urban Forest Strategy" as an initiative under Climate Action and Environmental Leadership, and Saanich Council endorsed funding for this important initiative at the end of 2020.
State of Urban Forest Report - March 2023
To review the current state of our urban forest and provide a baseline, we have developed this report. Review the State of the Urban Forest Report [PDF - 16 MB] here.
Urban Forest Strategy (2010)
The 2010 Urban Forest Strategy [PDF - 1.2 MB] offers a long-term plan to achieve a sustainable urban forest.