The urban forest is vital to our community. It includes street trees, park trees, private trees and those in natural areas. We aim to protect and enhance the urban forest, while providing a safe environment for the public and our staff.
On average, we respond to more than 1,500 requests for tree maintenance every year. We encourage the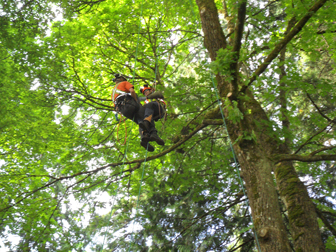 public to report hazardous trees. We prioritize tree maintenance based on the public safety.
Learn more about our role and what we will or will not perform in our Boulevard Tree Policy [PDF - 17 KB].
For trees in parks or boulevards, ask us for a request for service: