Our Tree Protection Bylaw [PDF - 214 KB] regulates the cutting, removal or damaging of trees and sets requirements for replacing Protected trees.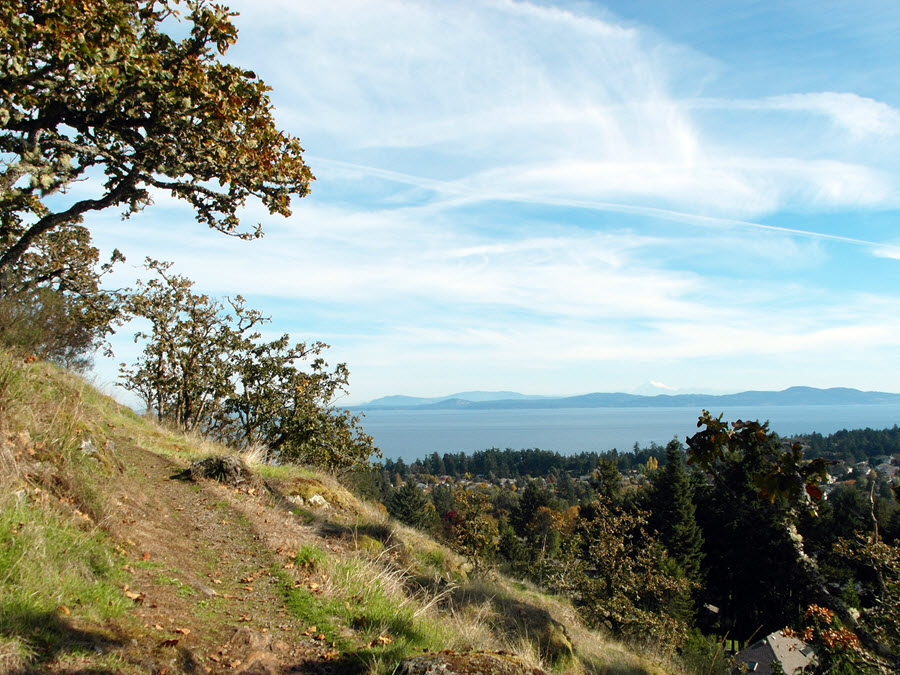 Trees defined as "Protected" under the bylaw
When a tree is defined as "Protected", certain rules apply. For example you may require a permit to remove it, and Saanich can only issue permits for certain reasons, as per the Bylaw.
Trees are Protected for various reasons. From the tree type, size or its location, a rough guide of which trees are protected includes:
Trees Protected – when at least 2m tall or 4cm in diameter.
Arbutus
Garry Oak
Pacific Dogwood
Pacific Yew
Trees Protected when- diameter at breast height (1.4m) is 30cm or more.
Douglas Fir
Grand Fir
Big Leaf Maple
Western Red Cedar
Other ways trees are Protected:
Any other tree with a diameter of 60cm or more.
Any replacement tree.
Any tree over 10cm in diameter or 5m tall located in a Streamside Permit Area.
Any tree planted or retained through a subdivision application, development permit or other permit.
Significant Trees as listed in the Bylaw.
Any tree with evidence of use by raptors, ospreys or herons.
Trees may also have other forms of protection if registered on the Land Title under a Tree or Natural State Covenant.
Please refer to the Bylaw [PDF - 214 KB] for more detailed information on how it may apply to you.