Interpretive Sign Program
We share Saanich's rich natural and cultural history through illustrated information signs in many of our parks.
We now also provide map signs along our growing trail system especially along the Centennial Trails routes.
If you can't see them in person, seeing them below is the next best thing.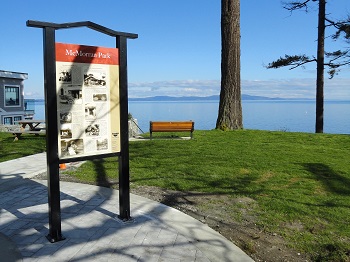 Celebrating Life along the Colquitz River
By creating arts-based interpretations of the watershed, Colquitz Middle School students immersed themselves into learning and connecting with urban nature and the wonders of their local urban stream. These works now double as the handrail along the boardwalks of the Colquitz River Trail near Colquitz Middle School.
About 120 Grade 7 and 8 students took part during the fall 2013 wild salmon return.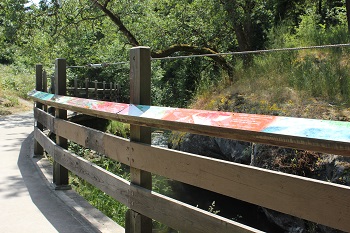 Interpretive Panels

Park Information Signs
Map Signs
Environmental Signs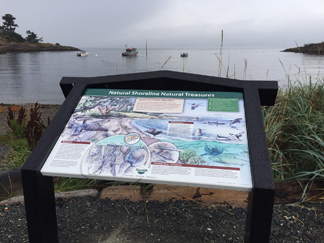 Historical and Cultural Signs