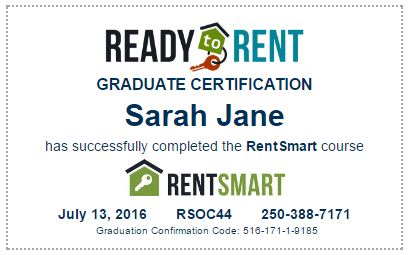 Ready to Rent B.C. opens doors to housing through education and support to tenants and landlords.
Healthy tenancies are key to housing stability, prevention of homelessness and strong communities.
Ready to Rent B.C. empowers tenants to:
understand their rights and responsibilities
communciate effectively with landlords, neighbours and roommates
budget to maintain housing and look after their home.
Fire Department members attend to provide information about fire safety in the home such as:
home fire hazards
smoke alarms and landlord/tenant obligations
kitchen safety
portable extinguishers
burns
home escape planning
For more information, contact Ready to Rent B.C. at 250-686-1104 or go to www.readytorentbc.org.