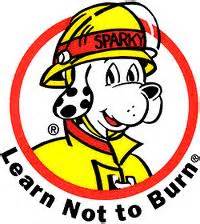 Every year Saanich fire fighters visit elementary schools and teach children how to be fire smart. Our Learn Not to Burn program teaches students important fire safety messages to help them in a fire emergency, including:
Smoke Alarms are Important
Get Outside, Stay Outside
Report an Emergency
Stay Away from Hot Things
Crawl Low Through Smoke
Know When to Stop, Drop and Roll
Students receive a home escape plan to complete with their family and a certificate congratulating them on completing the program.
Our Learn Not to Burn program is a favourite of many children. Since 2002, we have delivered the program to over 1,360 classes and more than 33,930 students.
March 10, 2017 Media Release [PDF - 315 KB]: Elementary School Students Learn Not To Burn