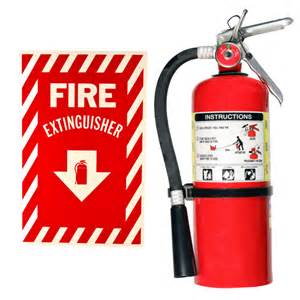 Fire extinguishers save lives and property. They can put out a small fire or contain it until the fire department arrives.
Fires can grow and spread rapidly, doubling in size every 30 seconds. The number one priority is for you and your family to get out safely and call the fire department.
Every home should have at least one – five pound multipurpose fire extinguisher with a minimum rating of 2A-10BC, a working smoke alarm and a home fire escape plan.
Safety Tips
Use your portable fire extinguisher when a fire is small and confined to a small area, such as a wastebasket, and is not growing.
Make sure everyone has exited the building.
Call 9-1-1 and notify the fire department.
If the room is filling with smoke, get out! Smoke can choke.
Install fire extinguishers close to an exit.
When you use your extinguisher keep your back to the exit so you can make an easy escape if you can't control the fire.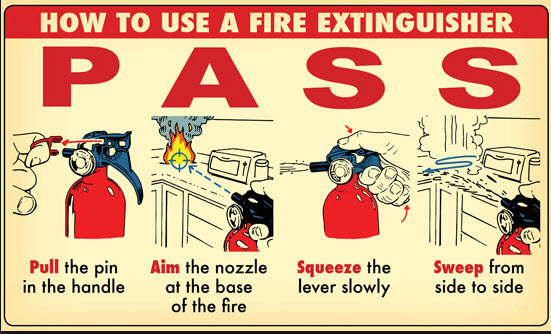 To operate a fire extinguisher, remember the word PASS:
Pull the pin. Hold extinguisher with the nozzle pointing away from you and pull the pin to break the twist-tie holding it.
Aim low. Point the nozzle at the base of the fire.
Squeeze the level slowly and completely.
Sweep the nozzle from side to side across the fire.
Request a fire extinguisher training program and learn about fire extinguishers and fire safety.