Music in the Park
Bring your picnic dinner and blanket and enjoy an evening of music in your local park. Larger crowds. Food available for purchase.
Music in the Bay at Cadboro-Gyro Park
Free community concerts with a diverse array of local solo or duo performers in the beautiful backdrop of Cadboro Bay. Bring a chair or blanket. Thursday evenings from 6-7pm
Music in the Park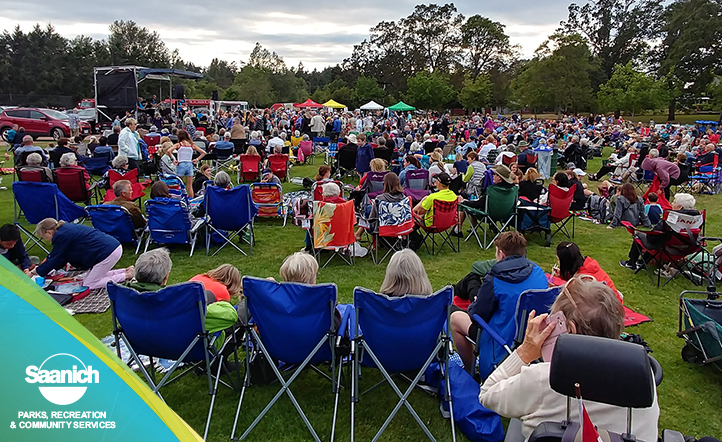 It has been a long two year absence but Music in the Park will be back in 2022 for the 15th year. In partnership with local community associations, there may be some changes as we consider close interaction areas but music, dancing and food will all be returning.
Tuesdays 6:00 - 8:00pm. Click on the image below for a complete schedule.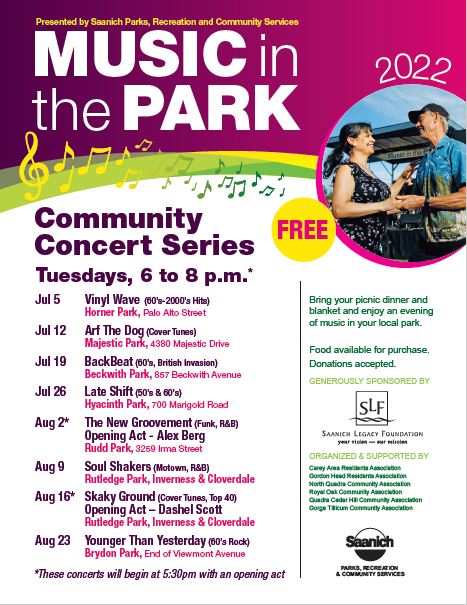 Music in the Bay
We are excited to be bringing these smaller performances back again this summer. These community concerts will be a diverse array of local performers in the beautiful backdrop of Cadboro Bay. Bring a chair or blanket.
Thursdays 6:00-7:00pm
June 23 - The Anishinaabe Mitchell Sisters (Folk/Originals)
June 30 – Taiko Drumming
Jul 7 – Robbie Hancock (Blues, Rock)
Jul 14 – Shelley & Doug (classic hits)
Jul 21 – Twowheeler (Roots, Folk)
Jul 28 – Brandy Moore (Soulful pop and Folk)
Aug 4 – Carme Rodriguez De France (Mexican Folk)
Aug 11- Hula Dance
Aug 18 – Chick Wagon (Country)
Aug 25 – Lelolai (Latin)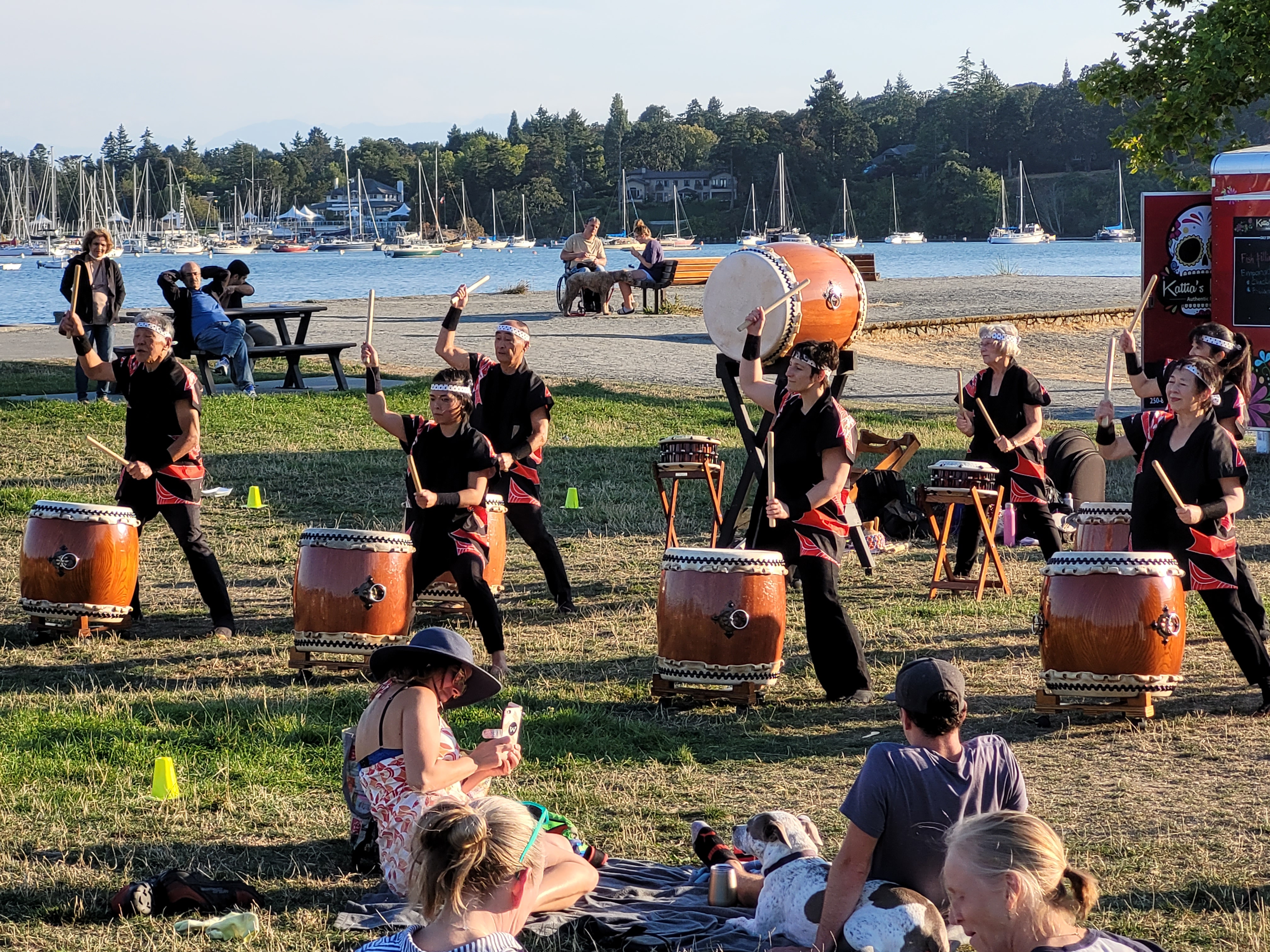 For more information, contact us by
phone at 250-475-5427 or by email