Music in the Park
Come out and join your neighbours for an evening of music in your local park. Food available for purchase or bring your own picnic.
Music in the Bay at Cadboro-Gyro Park
Free community concerts with a diverse array of local solo or duo performers in the beautiful backdrop of Cadboro Bay. Bring a chair or blanket. Thursday evenings from 6-7pm
Music in the Park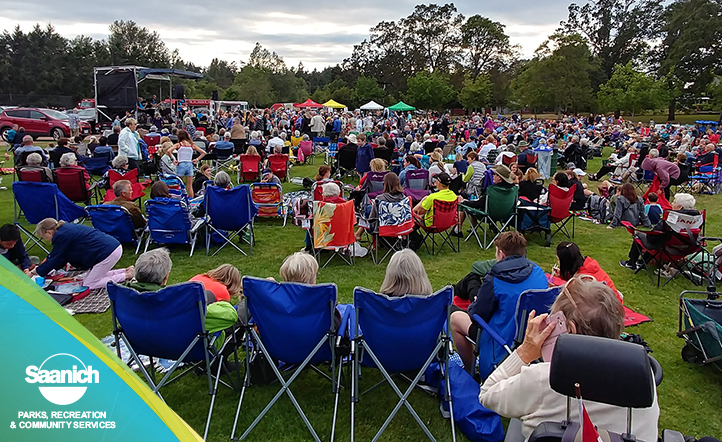 Come out and join your neighbours for an evening of music in your local park. Food available for purchase or bring your own picnic.
Tuesdays 6:00 - 8:00pm
2023 Dates and Locations
Jul 4 Impulse Response (Funky Soul/Pop)
Goward House, 2495 Arbutus Rd.
Jul 11 Younger Than Yesterday (British, Classic Rock)
Majestic Park, 4380 Majestic Dr.
Jul 18 BackBeat (60's, British Invasion)
Beckwith Park, 857 Beckwith
Jul 25 Rock of Ages (60-80's Classic Rock)
Hyacinth Park, 700 Marigold
Aug 1 Freeze Frame (80's Cover Tunes)
Brydon Park, End of Viewmont Ave.
Aug 8 Chick Wagon Band (Country/Folk)
Rutledge Park, Inverness & Cloverdale
Aug 15 Demographix (Classic Rock)
Rutledge Park, Inverness & Cloverdale
Aug 22 Tight Hair (Disco)
Rudd Park, 3259 Irma
Music in the Bay
We are excited to be bringing these smaller performances back again this summer. These community concerts will be a diverse array of local performers in the beautiful backdrop of Cadboro Bay. Bring a chair or blanket.
Thursdays 6:00-7:00pm
Jun 22 - Dashel Scott (Covers & Originals)
Jun 29 – Rob Fillo (Folk, Blues, Rock)
Jul 6 – Carmen Rodriguez De France (Mexican Folk)
Jul 13 – The Anishinaabe Mitchell Sisters (Folk/originals)
Jul 20 – Piacella (Celtic, Jazz, Pop)
Jul 27 – Monteray Hula Dance Club
Aug 3 – Uminari Taiko (Taiko Drumming)
Aug 10 – Lelolai (Latin Infusion)
Aug 17 – Edie DaPonte (Jazz, World Music)
Aug 24 – Two Wheeler (Roots, Folk)
Aug 31 – Brandy Moore (Folk, Pop, Soul)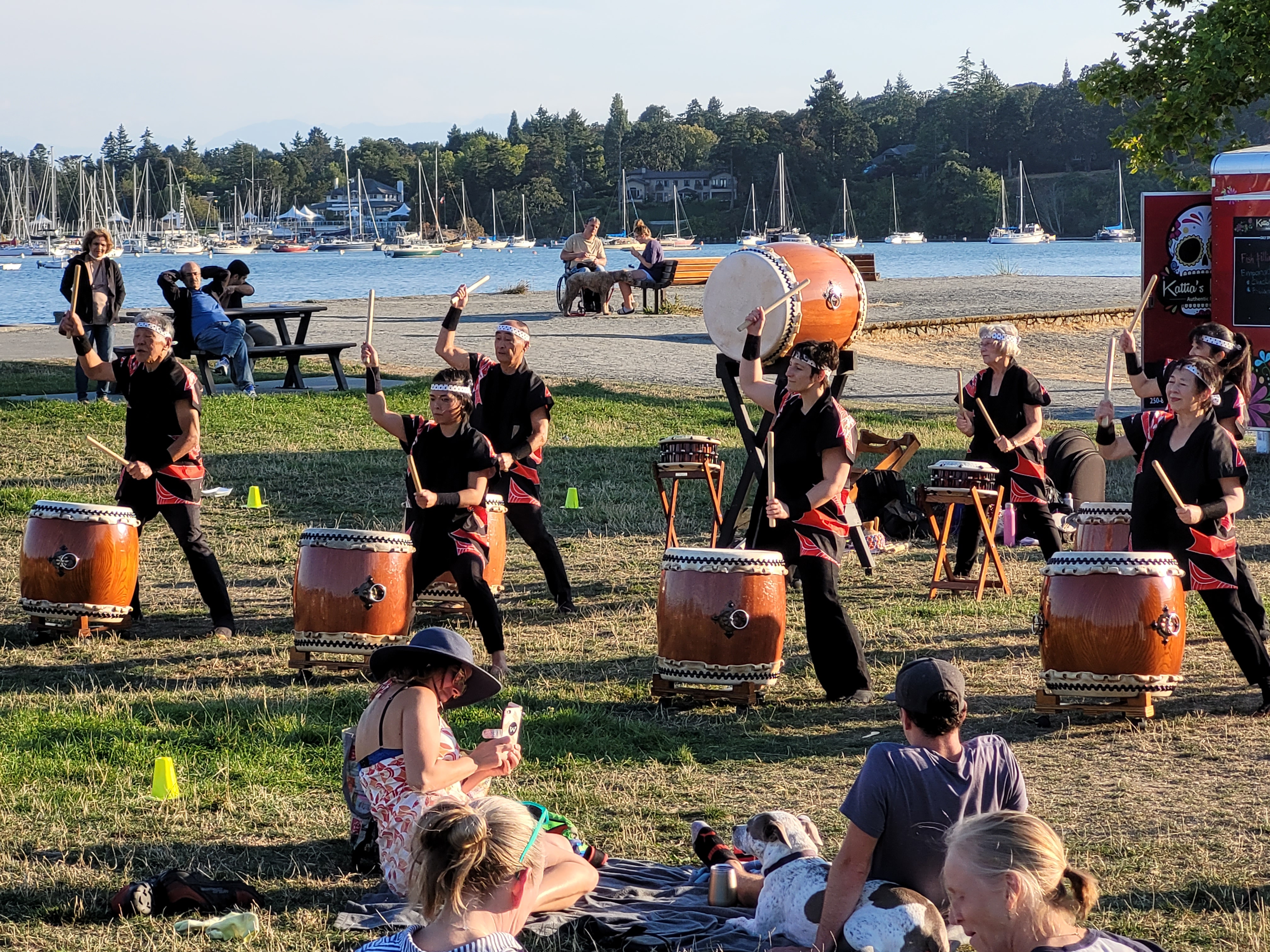 For more information, contact us by
phone at 250-475-5427 or by email