Did you know we host several exciting events across Saanich each year?
From Strawberry Festival to Gorge Canada Day Picnic to Cadboro-Bay Festival, you have lots of opportunities to explore! Look for event descriptions in the Community Calendar.
With COVID-19, unsure how 2021 will roll out, but keep checking for updates!
2021 tentative schedule of events:
April 18, 2021 - Earth Day Festival (formerly Saanich Cycling Festival) - Municipal Hall

May 9, 2021: Mother's Day Concert - Playfair Park

July 1, 2021: Gorge Canada Day Picnic - Gorge Waterway - GTCA has cancelled the 2021 event. Stay tuned to see if any alternate type of event will be able to be held.
July 11, 2021: Strawberry Festival - Beaver Lake Park
August 8, 2021: Cadboro Bay Festival - Cadboro-Gyro Park
September 18, 2021: Moon Festival - Lambrick Park
November 11, 2021: Remembrance Day Ceremony - Municipal Hall
December 11, 2021: Deck the Hall - Winter Lights Festival - Municipal Hall
A few photos of past event (photos taken pre-COVID-19):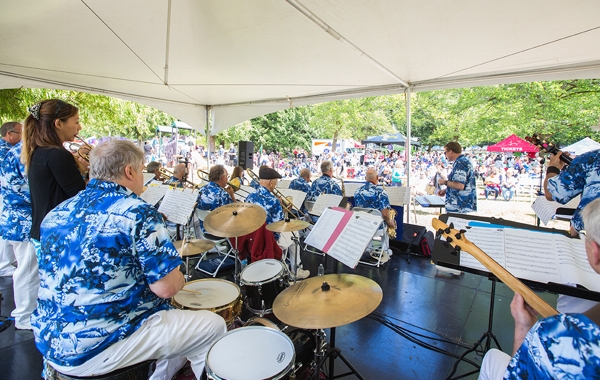 Commodores Big Band perform at the Saanich Strawberry Festival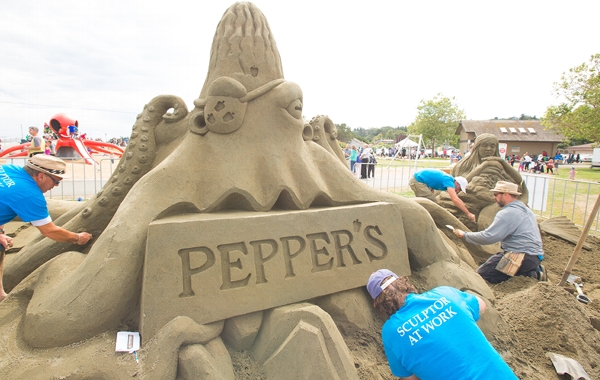 Professional sand sculptors create giant works of art at the Cadboro Bay Festival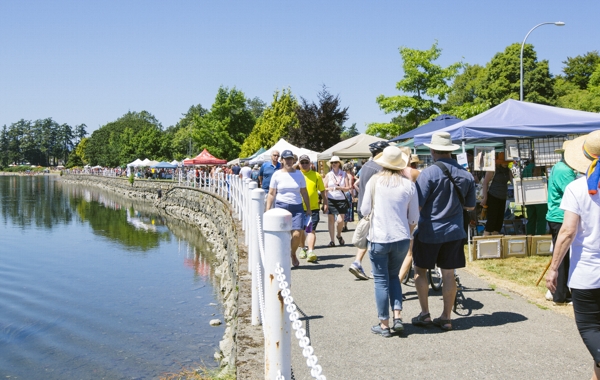 Local artists display their work in the Gorge on Art section of the Gorge Canada Day Picnic