This content was developed in collaboration between the City of Victoria, the District of Saanich, and the Capital Regional District (CRD), in partnership with Emotive, to increase EV awareness in the Capital Region.
Electric vehicles save you money
Electric vehicles are becoming more affordable everyday and cost less to maintain and charge.
Video: Electric Vehicles Save you Money
Total cost of ownership
Electric vehicles make financial sense when considering the total cost of ownership - in other words, accounting for the operating and maintenance costs in addition to the purchase price. With no belts or spark plugs, oil or exhaust, maintenance is a breeze for an EV. Plus, charging costs approximately 75% LESS than fueling up with gas or diesel. This is in large part because electric motors are close to 100% efficient, while most gas-powered engines struggle to convert 30% of their fuel into motion.

Electric vehicles can go the distance
Electric vehicle ranges are increasing and are more than enough for everyday driving.
Video: Electric Vehicles Can Go the Distance
EV ranges for CRD residents
Most new electric vehicles have a range of 250 to 600 km per charge. In Victoria and Saanich, residents drive just over 16 km per day on average – that means that most EV drivers could go more than two weeks on a single charge with an EV that has a 300 km range. If starting in Victoria, a 300 km range can get you all the way to Hope or Campbell River on a single charge. See how far an EV can take you by using this app to map the range of various EV models to help you choose the EV that's right for you!

Electric vehicles reduce emissions
Electric vehicles are better for the environment and produce significantly less greenhouse gas emissions than conventional vehicles.
Video: Electric vehicles reduce emissions
GHG emissions
Electric vehicles run on electricity, which in BC is generated using 97% renewable energy sources. Personal vehicles are one of the largest contributors to community greenhouse gas emissions in the Capital Region. By shifting to EVs, we can significantly reduce our community emissions and help reach our climate targets. And the good news gets better: EVs outperform gas-powered vehicles even when accounting for total lifecycle emissions.

EV charging stations are popping up everywhere
There is a robust and growing network of EV charging stations in the Capital Region and throughout BC.
Video: Charging stations in BC
The Capital Region public charging network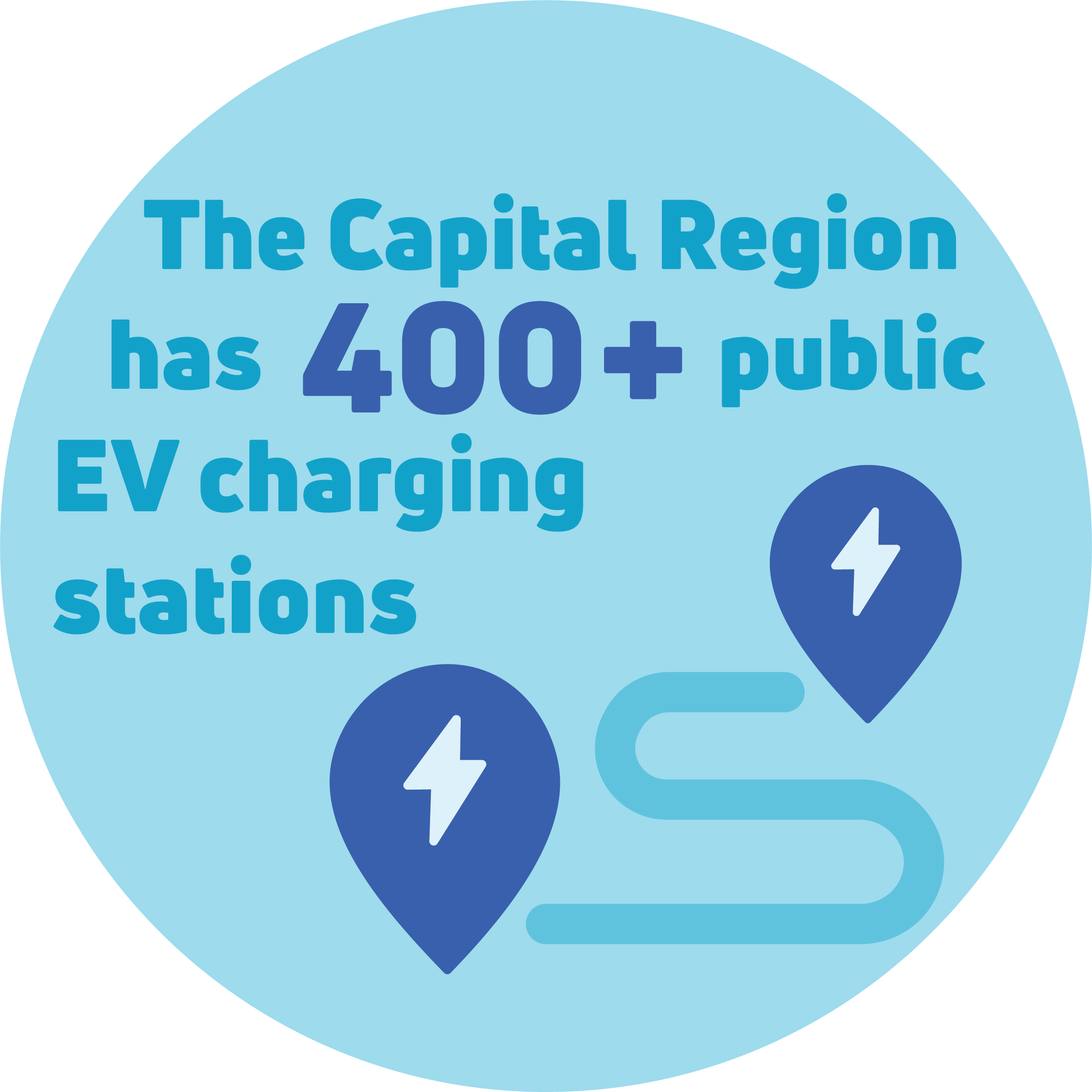 Electric vehicle charging stations are popping up all over BC - including rural areas. The Capital Region has the highest rates of EV ownership in the country and we have the public charging network to go along with it. With an ever-expanding charging network across BC and right here in the Capital Region, there is no need for range anxiety.

There are more electric vehicle options than ever before
The Victoria region has the highest percentage of EVs in the country! With a growing EV market, you're sure to find one you love in your price range.
Video: Electric vehicles are going mainstream
Electric vehicles are for everyone
Residents of the Capital Region love driving electric! Maybe it's our eco-conscious west coast ethos, or a high density of technology nerds. Maybe it's our mild climate, or our appreciation for superior performance. Or maybe we just recognize a good thing when we see it. Whatever the reason, residents in the Victoria area are leading the charge on EV adoption. We have the highest percentage of zero emission vehicles in Canada, with 13.4% of total new vehicles registrations being electric in early 2020.

Electric vehicles are ready for all seasons
Don't let a cold snap or a trip to Mount Washington put you off, electric vehicles are tough and stand up in extremely cold (or hot) weather.
Video: Electric vehicles are ready for all seasons
EV battery impacts in extreme weather
Electric vehicles are proven to be as tough as winter and are ready for driving in freezing cold (and smokin' hot) temperatures. Temperature extremes do affect battery range, so it's good to be aware of how that may impact your trip. For EVs, the temperature 'sweet spot' is about 21°C, where vehicles actually achieve about 115% of their rated range on average. At -15°C, an EV may drop to about 54% of its rated range, so a car rated for 402 km will get an average of 217 km.

Learn more about rebates for EVs and charging stations, information on installing charging in multifamily buildings, and about the public charging network in Saanich. In addition, our external partners have some great resources if you're considering buying an EV:
BC Hydro has information and tools including an EV vs. gas fuel savings calculator, an EV buying guide, rebate information, step-by-step instructions for installing charging in all types of buildings, how to use their Fast Charger network and more.
PlugIn BC provides a hub of information and incentive programs for consumers and fleets to go electric.
Emotive is a communications platform to share information, stories, FAQs, videos and events that help people discover the benefits of EVs.