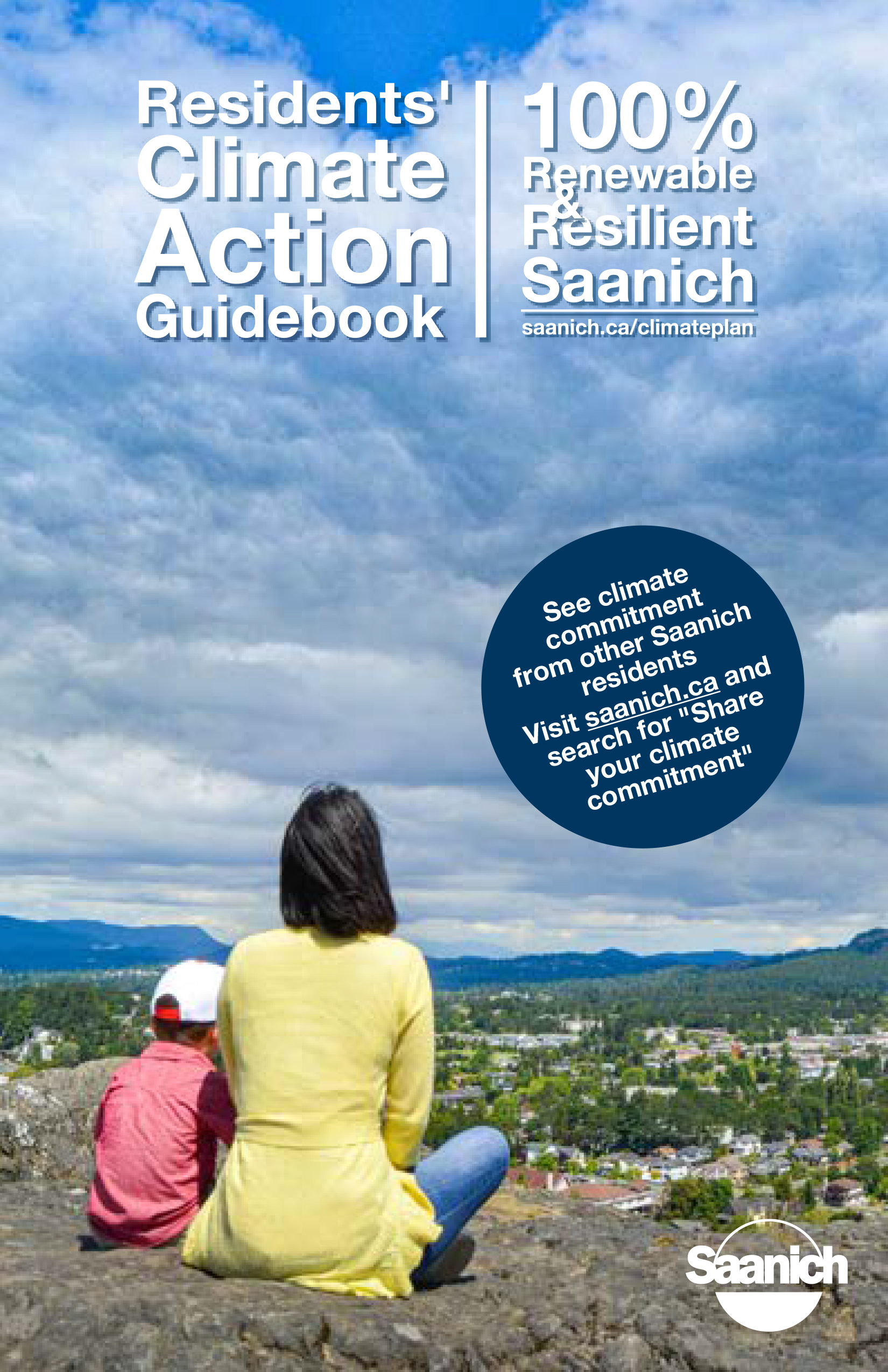 Learn about climate change and how you can take part in building a climate-friendly future!
The Residents' Climate Action Guidebook will help you:
find out how big your personal greenhouse gas (GHG) emissions are
set your own climate target
make a plan to reduce your climate impact and prepare for our changing climate
Residents' Climate Action Guidebook [PDF - 5 MB]
Acting on climate change helps improve our health and well-being, protect our natural environment, save money, support clean energy jobs, and protect the quality of life for future generations.
This guidebook is a companion to the 2020 Climate Plan, which outlines targets to reduce our community-wide GHG emissions to zero and be powered by 100% renewable energy by 2050. It includes over 130 actions to help achieve these targets and prepare for a changing climate.
Responding effectively to climate change requires everyone to work together, including residents, businesses, community organizations, institutions, neighbouring local governments and senior levels of government. The Guidebook is focused on what residents can do and we need your help to reach our targets!
From now until September 30, 2020, you can enter to win a $500 gift card for a local bike store of your choice if you share your climate commitment with us after completing the Guidebook.
Enter here: www.surveymonkey.ca/r/myclimateplan