Projected Changes
This rise in greenhouse gas (GHG) emissions from human activity has resulted in an increase in global mean temperature by about 0.8°C since the end of the 19th century. At least another 2°C of warming is expected by the end of this century, unless we act now.
Two or three degrees may not sound like much, but scientists warn that this could result in serious and perhaps catastrophic impacts to local and global ecosystems and human health and food supplies.
The magnitude of change we will experience in our lifetimes and beyond is dependent on our success in urgently reducing GHG emissions.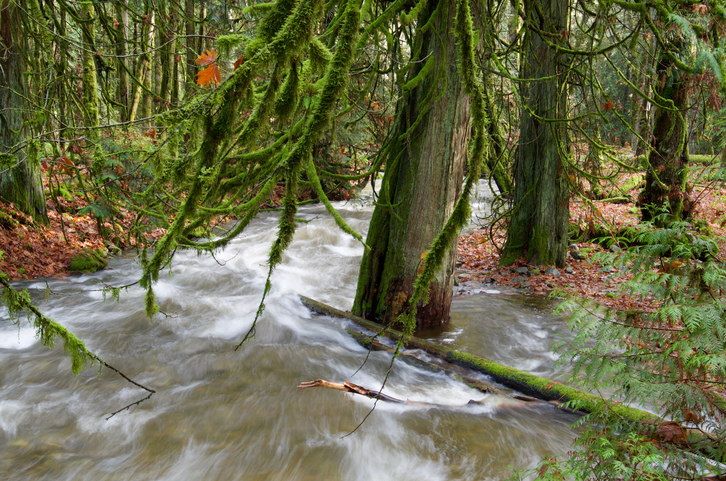 Photo: Flooding at Goldstream
Locally we are already seeing the impacts of climate change, and projections show we will increasingly experience:
Hotter, drier summers
Greater precipitation and more intense storm events in the cooler seasons
Sea level rise
The images below show some of the projected local impacts, details of which can be found in the CRD's Climate Projections for the Capital Region - 2017 and the CRD's Coastal Sea Level Rise Risk Assessment Report – 2015.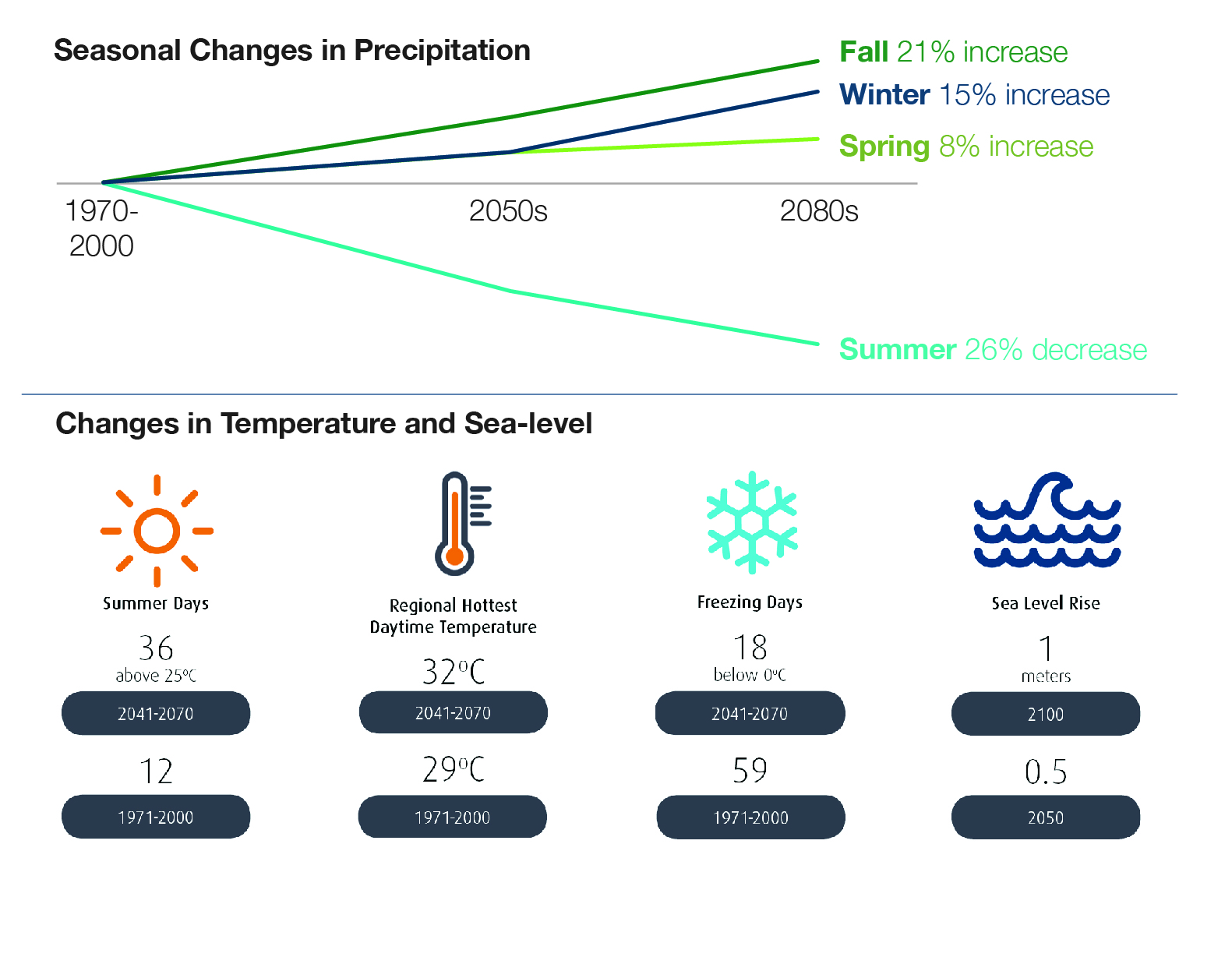 In 2019 Saanich completed a Climate Risk Assessment to examine and evaluate the following:
Projected climate changes for our region
Impacts of climate change on our community
Our areas of vulnerability to these impacts
Risk levels (high, medium, and low) by rating the likelihood and consequences of the impacts
The assessment found that the top vulnerabilities to climate change for our community include:
Loss of biodiversity and ecosystem stress
Health impacts from severe heat and wildfire smoke
Inundation of buildings and infrastructure from sea level rise
Compromised food production
Wildland-urban interface fire risk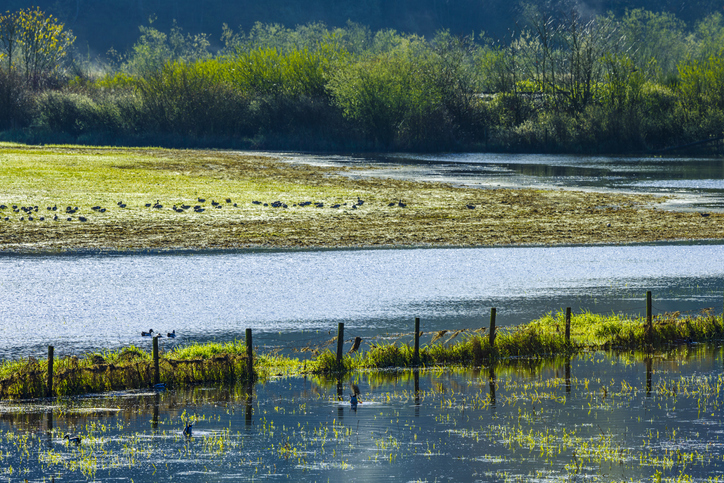 Photo: Flooding Vancouver Island
Read the Saanich Climate Plan and the climate report card for information on actions being taken to improve our community resiliency to these climate changes. Find out ways you can become more prepared for a changing climate and improve your climate resiliency through the Saanich Neighbour to Neighbour project and the Climate adaptation to heat and smoke page.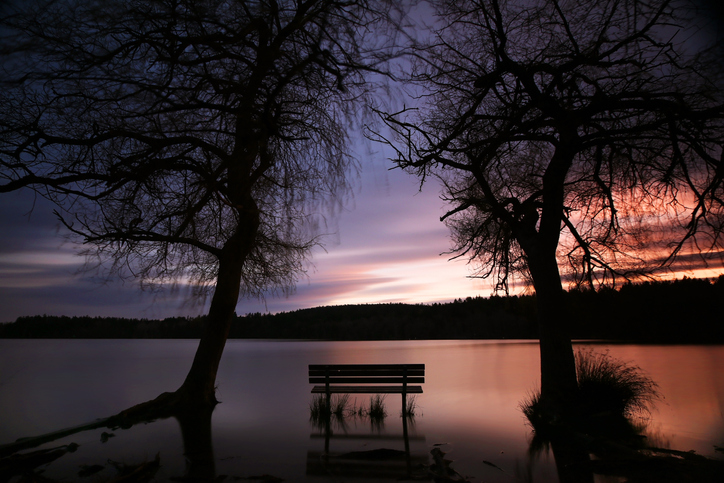 Photo: Flooding at Elk Lake