One Planet Saanich supports schools, businesses and community groups as we all strive towards One Planet Living. One Planet Living is our vision for happier, healthier lives for everyone within the limits of our one planet. Our growing community works together to inspire and accelerate sustainability action. Join us!
Visit the One Planet Saanich website to learn more.
One Planet Student Challenge
The District of Saanich and City of Victoria are very pleased to invite all Middle and Secondary School students (Grade 6-12) in Greater Victoria to participate in the One Planet Living Student Challenge. This One Planet BC contest is led by OneEarth (a BC non profit organization) in collaboration with the District of Saanich and the City of Victoria. Students can enter submissions in one of two categories (video or illustration) – to explore how we can bring One Planet Living ideas into our communities and personal lives. This is about increasing our health and happiness, enjoying sustainable food, getting around by walking, biking and busing, going zero waste, and more.
Student submissions will be accepted between April 4 to May 20, 2022. Winners will receive cash prizes and participate in a June celebration event. They will also be showcased on the One Planet BC website – www.oneplanetbc.com.
For full contest details see: https://oneplanetbc.com/one-planet-student-challenge/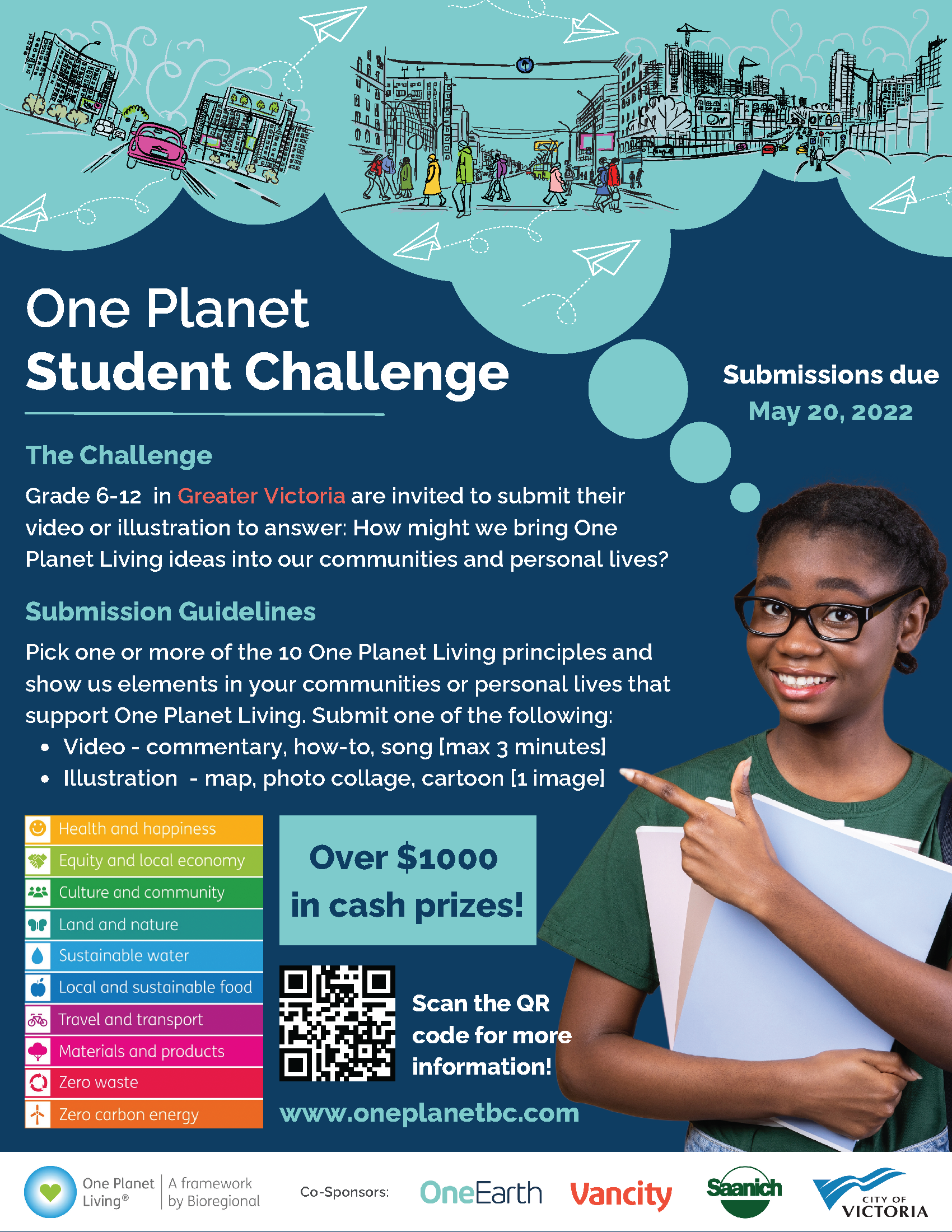 School Resources that align with One Planet Living Principles
One Earth has compiled a list of resources for schools that align with the goal of One Planet Living. Exceprts below: