What is RSS?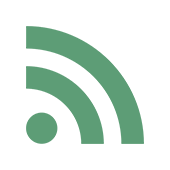 Saanich's RSS (Really Simple Syndication) feeds help you to stay up to date with our site. Our subscribers immediately know when we add new content to the following pages:
Saanich RSS Feeds
How do I add an RSS feed to my computer?
To access our feeds in a readable format, you need an RSS reader/aggregator. There are two main ways to use one:
A stand-alone application on your computer.

A plug-in for your browser.
To find a reader, use your favourite search engine and search for "RSS Reader". If your browser shows this RSS icon in your URL entry area, congratulations! You already have RSS functionality.