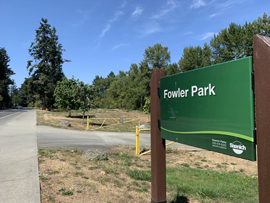 The first phase of the Planning and Design process for the Park Renewal Project has started for Lochside Park [PDF - 487 KB] and Fowler Park [PDF - 156 KB].
An online survey was avaialble until December 12, 2021. Check out the results... [PDF - 2 MB]
The Park Renewal Project focuses on replacing the aging playground and tennis courts at Lochside and utilizing the open space at Fowler Park more effectively. The sports fields are not part of this project as they are well established anchor facilities for the community.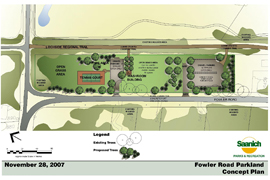 Council approved a concept plan for Fowler Park in 2008. It will form the basis for the development in the park, however, we recognize that there may be different ideas today to make that park a vibrant part of the community.
Please contact Saanich Parks by email parks@saanich.ca or call 250-475-5522 if you would like to join our email list for more information and updates on the project as we move forward with the Planning and Design process.