The local area plan update is underway!
Great neighbourhoods are great because of community involvement, careful planning, and thoughtful urban design. The Cadboro Bay Local Area Plan (LAP) will guide growth and future development in the local area and the Cadboro Bay Village for the next 20 to 30 years.
Join us for an exciting program of plan making.
Hear the presentation on village charette outcomes. Be part of the discussion. Explore housing and land use. Look at village edges, the broader neighbourhood. Ten Mile Point and Queenswood Areas.
Focus on Village Design Charrette: thank you for participating!
The Cadboro Bay Village Design Charrette took place on June 19 & 20, 2018. A description of the Village Design Charrette program is available in the Design Brief. Overall, 184 community members participated in event activities, sharing ideas, and developing concepts for the future of Cadboro Bay Village. View the presentation summary of the ideas gathered during this two-day event. Once we have a draft concept, we will be returning to the community for more feedback. The Village Design Charrette is one of the components of the Local Area Plan Update. See our display in the Village as we continue to work over the summer.
#mycaddybay
You're invited to share what makes the people and places in Cadboro Bay special to you by using the hashtag #mycaddybay on social media (Facebook, Twitter and Instagram.) Capturing these moments using photos will help illustrate the unique qualities of the neighbourhood and let you contribute to the conversation in a creative way.
Artwork of Moments in Cadboro Bay
On behalf of Goward House, volunteer artist, Paul Redchurch has created a series of playful sketches depicting Moments In Cadboro Bay, and kindly donated their use to the Cadboro Bay LAP update project. Find out more about this Goward House Initiative, and view the lively art sketches here.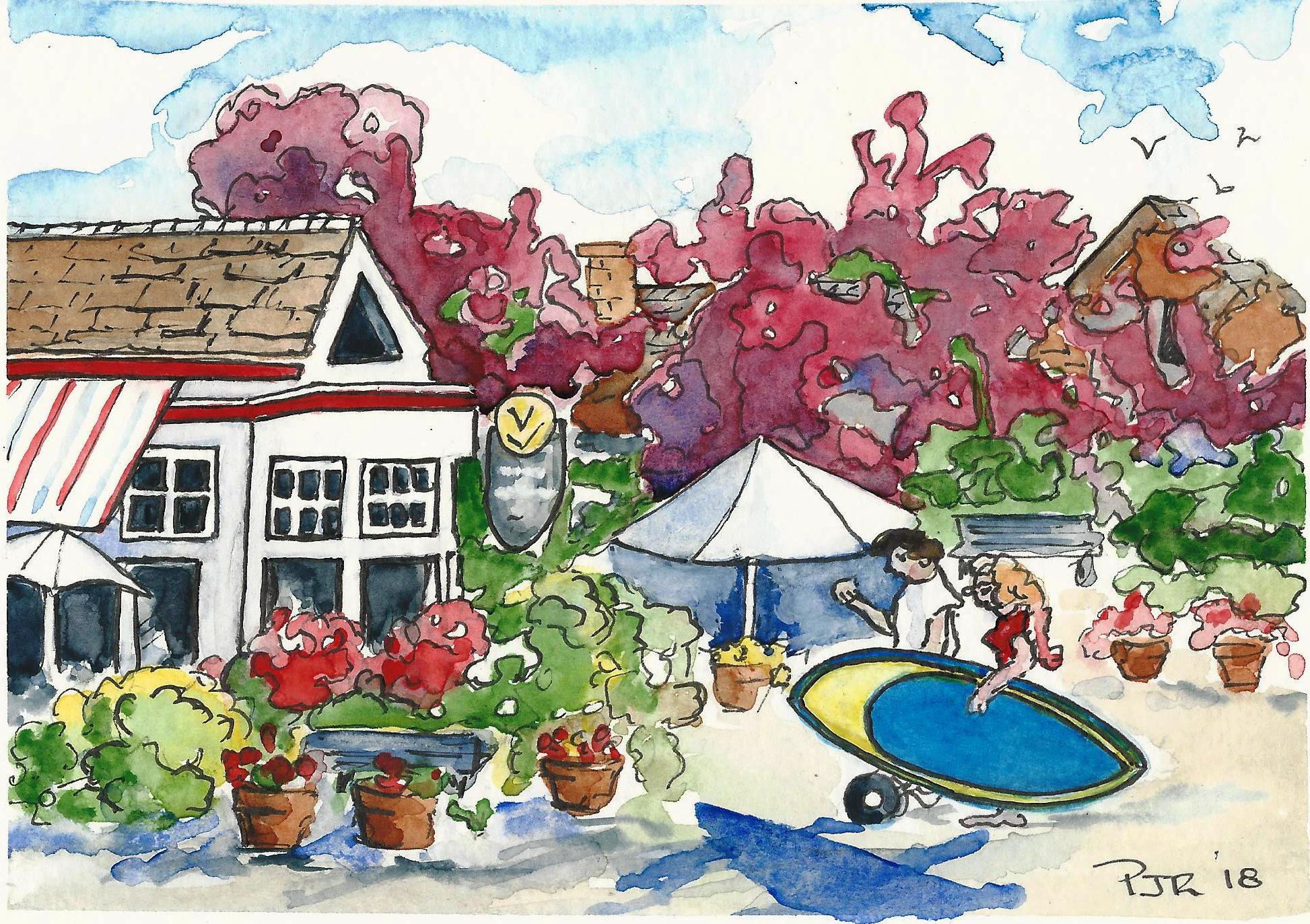 Community Vision Survey: closed
The Community Vision Survey took place from May 12 to June 10, 2018. Thank you to all who participated!
Staff is currently processing the input received from the open house events and survey. This will help us identify a vision for Cadboro Bay and highlight key community issues and opportunities.
Open House events: completed
May 12 - 14, 2018 marked our first open house events, giving an opportunity for people to share ideas in person about the future of Cadboro Bay. Open Houses were well attended, welcoming close to 250 people, and featuring interactive displays and activities for kids of all ages.
If you missed the open houses visit the Virtual Open House here.
Saanich Talks: Speaker Series
Thanks to those who took part in our Saanich Talks kick-off events! With over 100 attendees at each, we're happy to see the community interest.
Council directs staff to undertake the Cadboro Bay Local Area Plan Update
November 27, 2017 - Council endorsed the Terms of Reference for the Cadboro Bay Local Area Plan update on November 27, 2017. It outlines the process to create an updated local area plan for Cadboro Bay: