Want to play on one of our fields?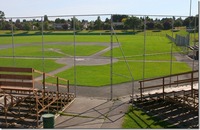 You can rent fields by game or per day. Costs vary for youth and adult groups.
Important notes:
Most sports fields in Saanich have a home club who have priority on field usage.
Clubs own and operate artificial turf fields. Contact them directly to book those fields.
We may close fields at any time of year for maintenance.