We have more than 500 horticulture displays. Some are quite small, while others are several hundred square metres. Some of our more interesting displays include: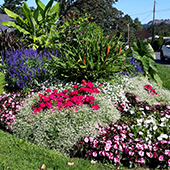 Playfair Park
Municipal Hall
Gorge Waterway
Outerbridge Park
Playfair Park is one of our best kept secrets. It has a large grove of mature rhododendrons and azaleas, a Garry oak meadow and a 90-metre perennial border.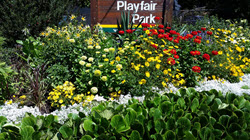 The park also has rare, unusual plants like:
A mature California bay laurel tree (Umbellularia californica)
A loquat tree (Eriobotrya japonica)
An Australian tree fern (Dicksonia antarctica)
Municipal Hall
The Municipal Hall garden is an excellent demonstration of plant diversity and mature planned landscaping.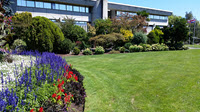 The gardens and green space are home to some rare and unique plant specimens like:
A large Corkscrew willow (Salix matsudana)
A rare mature Chinese fir (Cunninghamia lanceolata)
A stunning Cutleaf Alder (Alnus glutinosa 'Imperialis')
Extensive displays of flowering shrubs and annual beds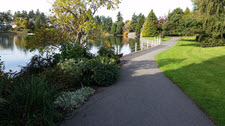 Stretching more than 1.5 kilometres, the Gorge Waterway is one of the most scenic parks in Victoria. Walkers and joggers enjoy its paved walkway. You can also see many annual flowers, perennials and shrubs.
Outerbridge Park [PDF - 266 KB]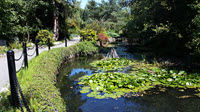 Mrs. Jo Ann Outerbridge owned this property from the late 1980s to 2005. She built gardens, ponds and landscape features to create an oasis for wildlife, particularly birds, and opened it to the public.For many years, locals called it the Shangri-La Bird and Nature Sanctuary. Mrs. Outerbridge offered to sell the property to Saanich so long as we kept it as a bird and nature sanctuary. And that's what we did in 2005.