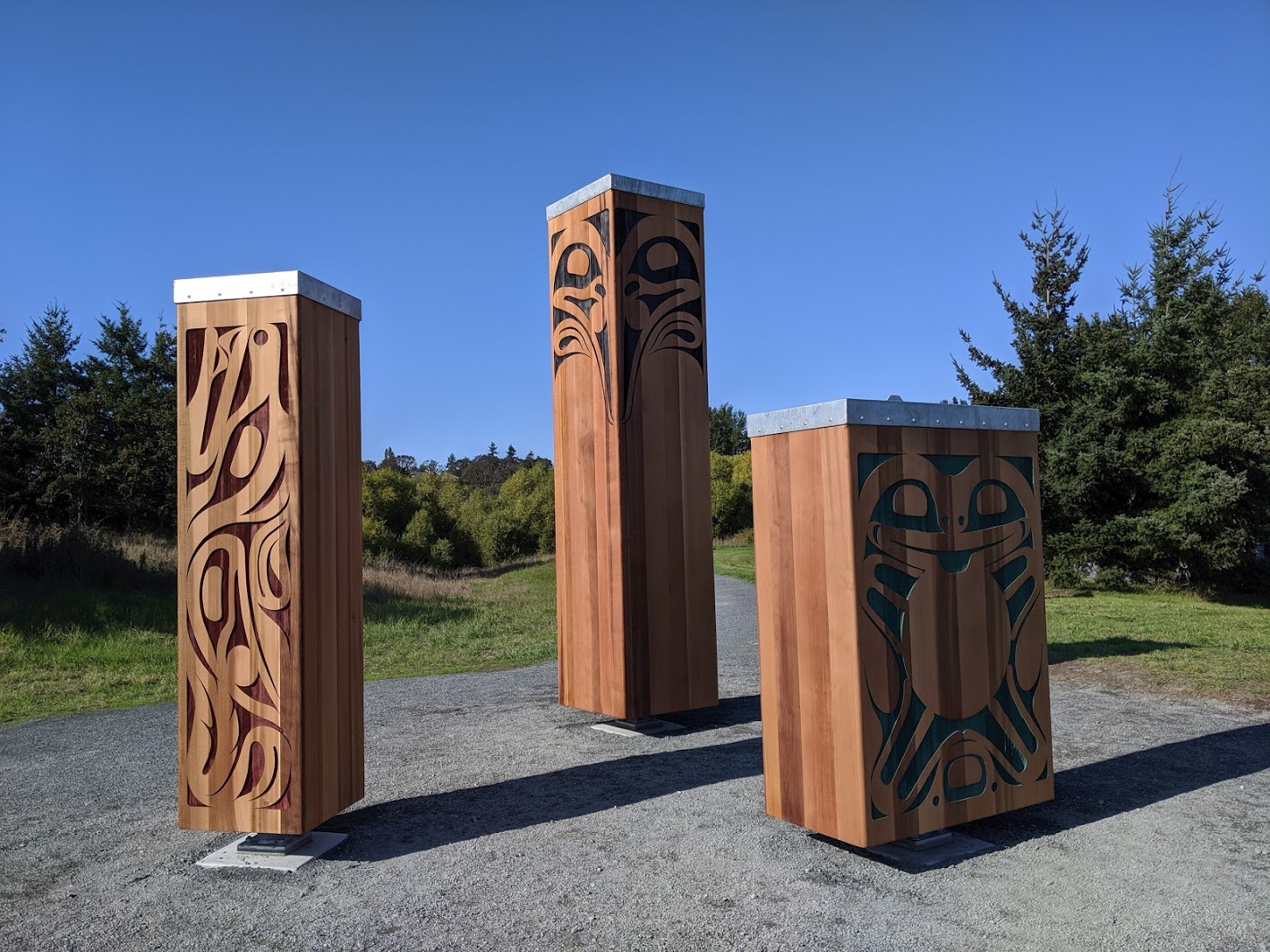 Located at Cedar Hill Park, Saanich's newest permanent public artwork was commissioned through a public art competition to commemorate Canada's 150th anniversary. Artist Carey Newman, who's traditional name is Hayalthkin'geme, designed Earth Drums to engage people in Reconciliation by asking them to change their relationship with the land. Three large "box drums", intended to be played with the hand, not only invite people to make music with, and for, those around them, but in doing so they create reverberations below human hearing that resonate into the ground, making music of, and for, the earth. View Earth Drums Brochure.
Welcoming Earth Drums to Cedar Hill Park, 2019
The District of Saanich along with artist Carey Newman, officially unveiled Earth Drums to the community on September 27, 2019. The community had the opportunity to meet the artist, hear about his creative process, and learn about the interactive artwork. Yuxwelupton Qwal' qaxala (Bradley Dick) dedicated a song to Earth Drums which was performed on the large box drums and sung in 3 traditional languages. The public was invited to approach, touch and play the drums the drums while feeling the natural texture of the wood and the earth under their feet. A harmonious array of tones, rhythms and reverberations of the drums were enjoyed while the community collectively made music for the land.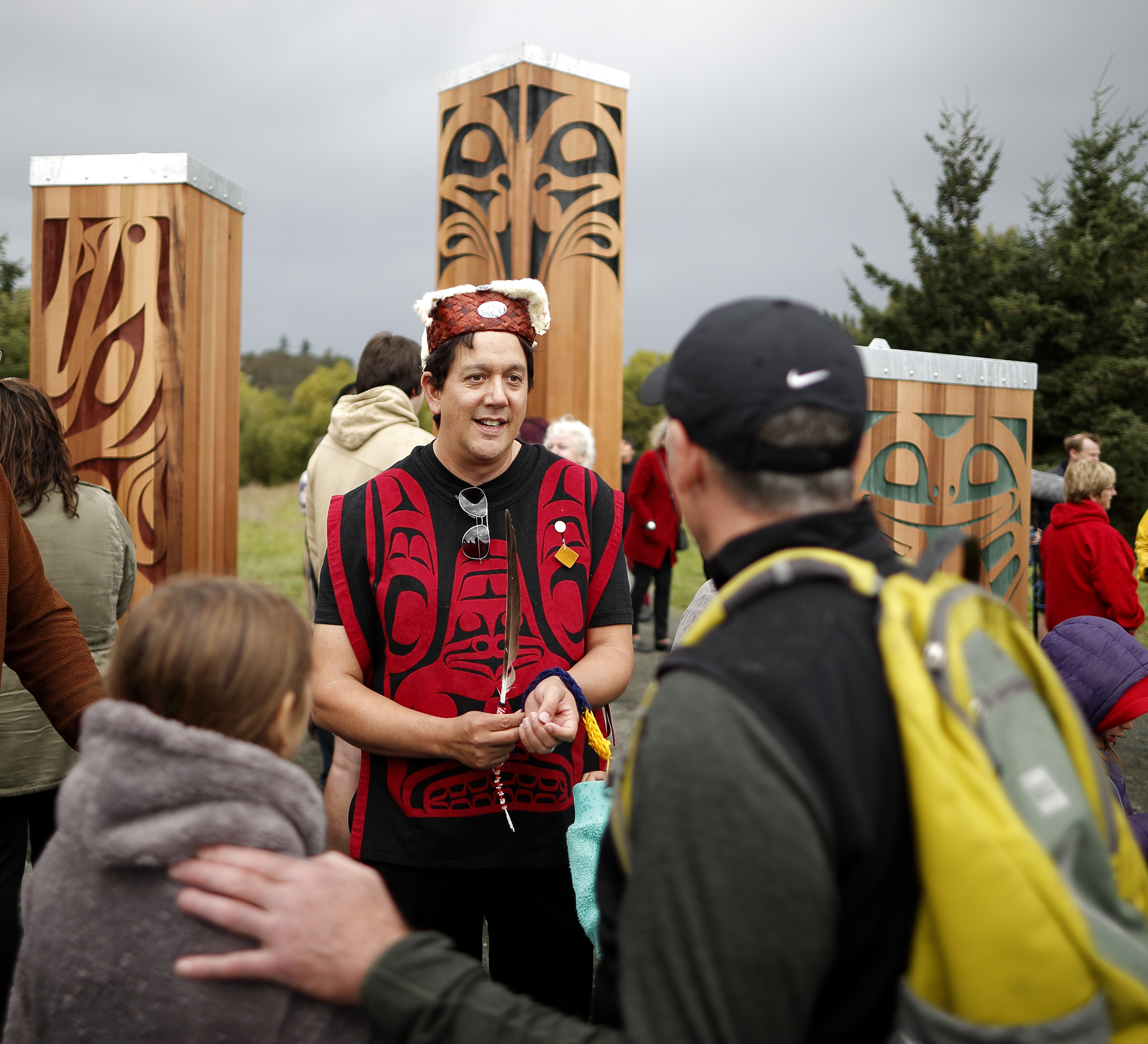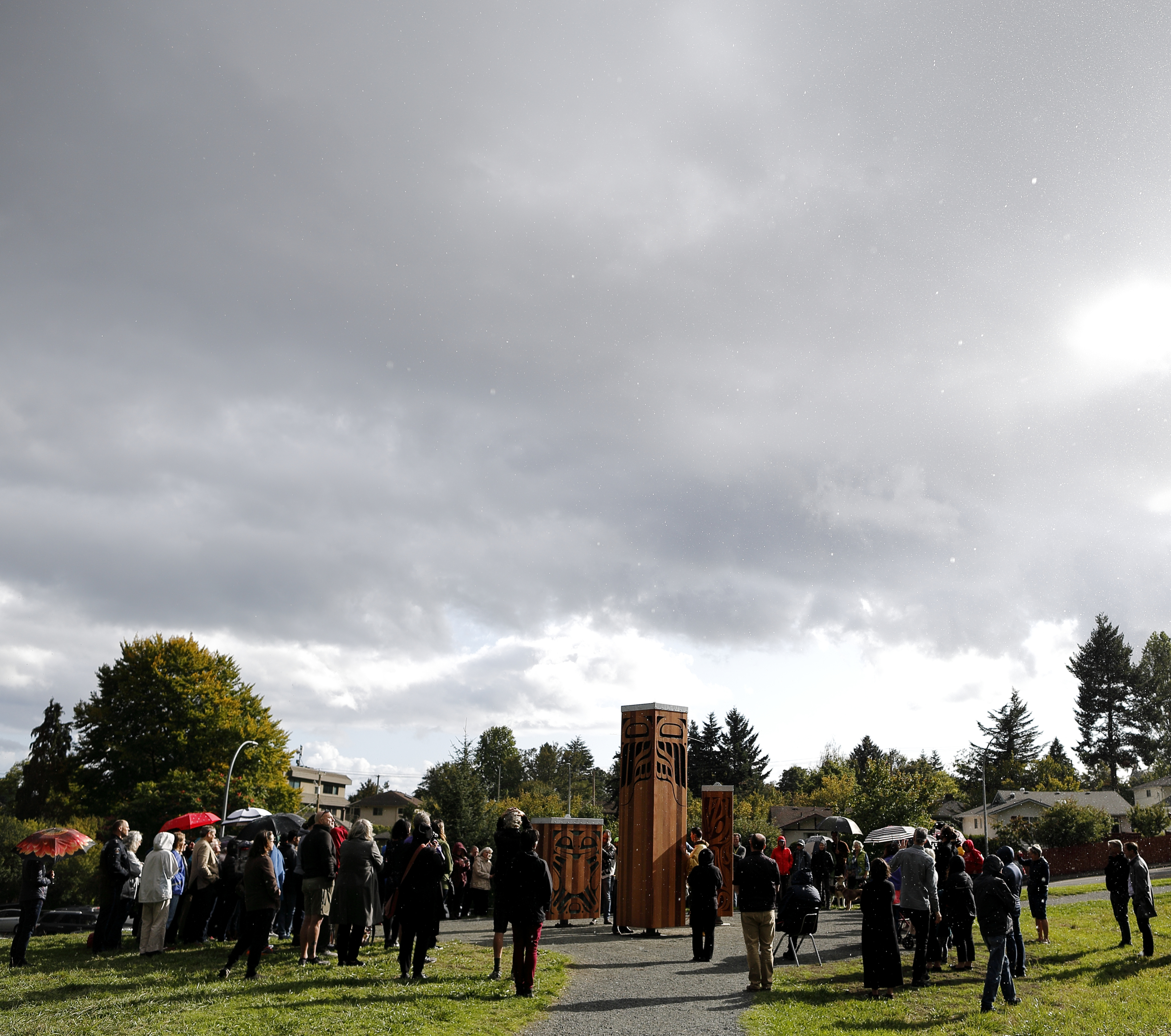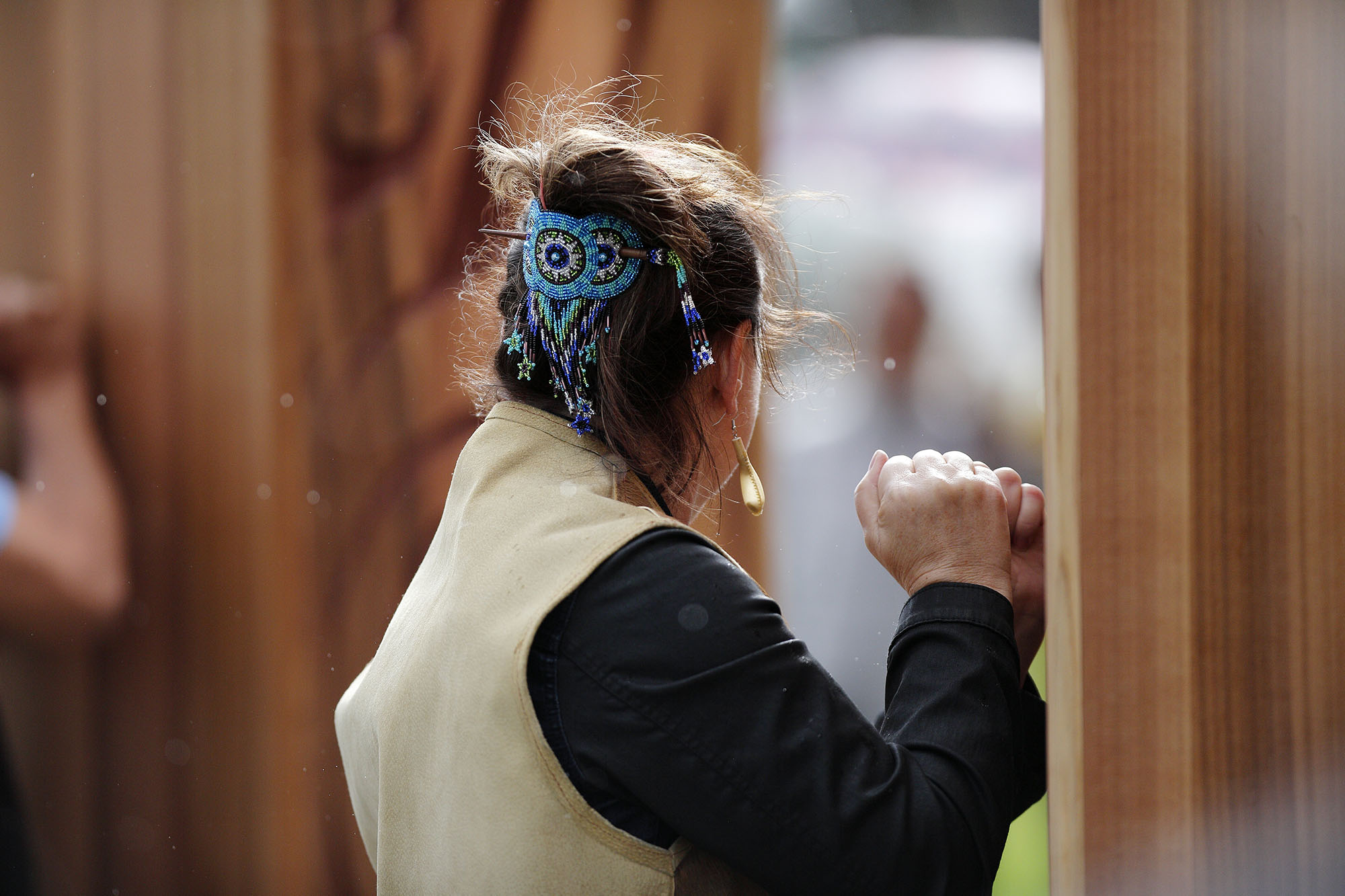 About the Artist
Carey Newman, whose traditional name is Hayalthkin'geme, is a multidisciplinary artist and fifth generation master carver of the Kwakwaka'wakw, Coast Salish and settler heritage. He has completed many significant projects internationally and locally, including creation of the Witness Blanket, a large scale installation that recognizing the atrocities of the Residential School era, honouring the children and symbolizing ongoing reconciliation.
About the Project Process
Canada 150 Anniversary: Permanent Public Art
Public Art Competition: Started in 2018
The Canada 150 Public Art Jury included:
Three local artists
Two community members
Two Saanich staff members
The project jury selected the artwork based on the Canada 150 commemoration themes of Indigenous reconciliation, the environment, diversity and inclusion and engaging and inspiring youth.
Location of Earth Drums
The Location Map [PDF - 317 KB] identifies the site of the permanent artwork in Cedar Hill Park, west of the Overflow Parking Lot and in close proximity to the Bowker Creek and the Cedar Hill Recreation and Arts Centre at 3220 Cedar Hill Road.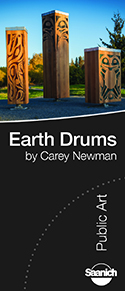 Earth Drums Brochure [PDF - 2 MB]