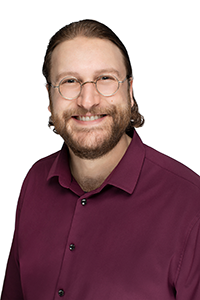 Elected: 2022
Phone: 250-882-6261
Email: teale.phelps.bondaroff@saanich.ca
Personal summary:
Born in Calgary, Alberta
Lives in Saanich near Rutledge Park with his partner Stephanie
Speaks English, French, and Spanish (intermediate)
Enjoys reading, playing hockey, supporting little free libraries in the region
Career experience:
Director of Research, OceansAsia
Research Coordinator, BC Humanist Association
Freelance researcher for various organizations and projects relating to international fisheries crime and marine conservation, including the Fridtjof Nansen Institute, Sea Ranger Service, and The Black Fish.
Former Teacher and Debate Coach, Glenlyon Norfolk School
Education:
PhD, Politics and International Studies – University of Cambridge (2014)
BA, International Relations – University of Calgary (2009)
BA (honours), Political Science – University of Calgary (2009)
Saanich Council appointments (current):
Chair, Active Transportation Advisory Committee
Director, Royal McPherson Theatre Society Board
Trustee, Greater Victoria Public Library Board
Capital Regional District appointments (current):
Previous appointments:
Healthy Saanich Advisory Committee (December 2019 – December 2020)
Community and volunteers services:
Chair and Co-founder, AccessBC Campaign for free prescription contraception (2017 to present).
Board Member, Greater Victoria Placemaking Network (2017 to 2022).
Debate Coach, Alberni District Secondary School (2016 to 2022).
Lead Organizer, BC Provincial High School Mock Trial Competition (2014 to 2019).
Commentator on BC Politics, Le Débrief, 107.9 CILS FM (2017).
Volunteer, Victoria Tool Library (2016 to 2019).
Selected Awards:
Victoria Community Leadership Award, in recognition for work on Victoria Placemaking Network 'Little Free Library Mapping Project,' with Stephanie Ferguson (2017).
Commonwealth Scholarship and Cambridge Trust, University of Cambridge (2009-2012).
Doctoral Fellowship, Social Sciences and Humanities Research Council of Canada (SSHRC) (2009-2010)
President's Plate, for service to the Cambridge University Ice Hockey Club (CUIHC) (2012 and 2013).
Chancellor's Club Scholarship, University of Calgary (2004-2008).