People in Saanich are taking climate action! Check out their stories!
If you'd like to submit your climate action and photograph, contact sustainability@saanich.ca.
If you'd like to learn about the climate actions the District of Saanich is taking, visit Progress Reports.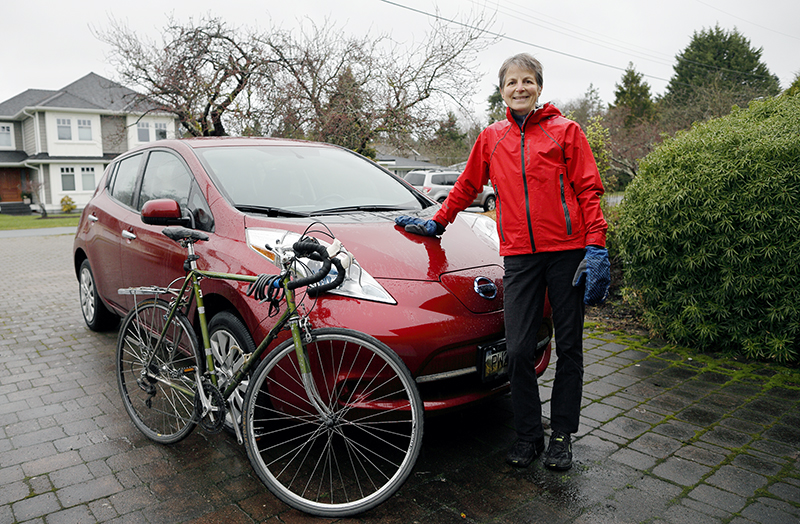 Saanich Resident: Tory Stevens, retired biologist and urban farmer
Featured Climate Actions: cycling and electric vehicle
"My favorite way to travel is by bike. It's fun, keeps me in shape and I never have to sweat about parking. My backup is an EV. How can you beat a car that doesn't have mechanical issues and avoids all use of carbon fuels? I bought a second-hand Leaf and with the money left over was able to put solar panels on my house to fuel my car."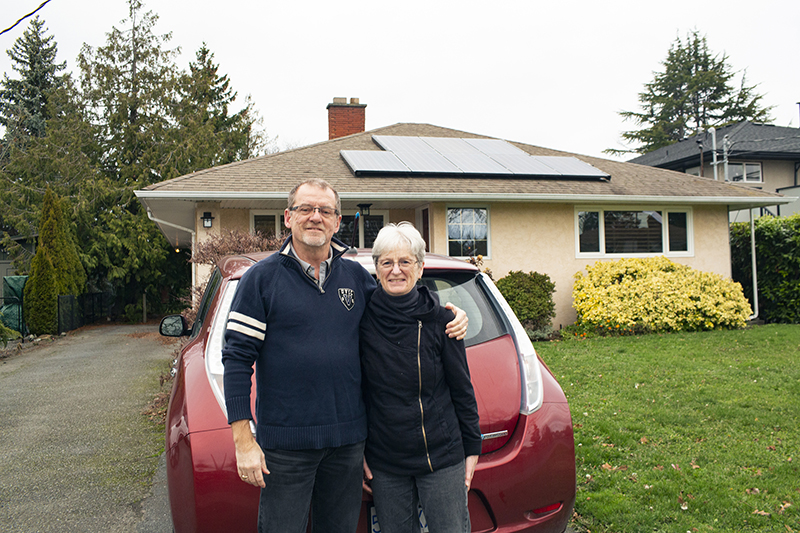 Saanich residents: Carol and Ted
Featured Climate Actions: Electric vehicle, heat pump, and solar photovoltaics.
"We all have choices and we made ours: to increase energy efficiency, decrease our carbon footprint and improve our health, comfort and conscience."
Photo credit: T2050, Federation of Canadian Municipalities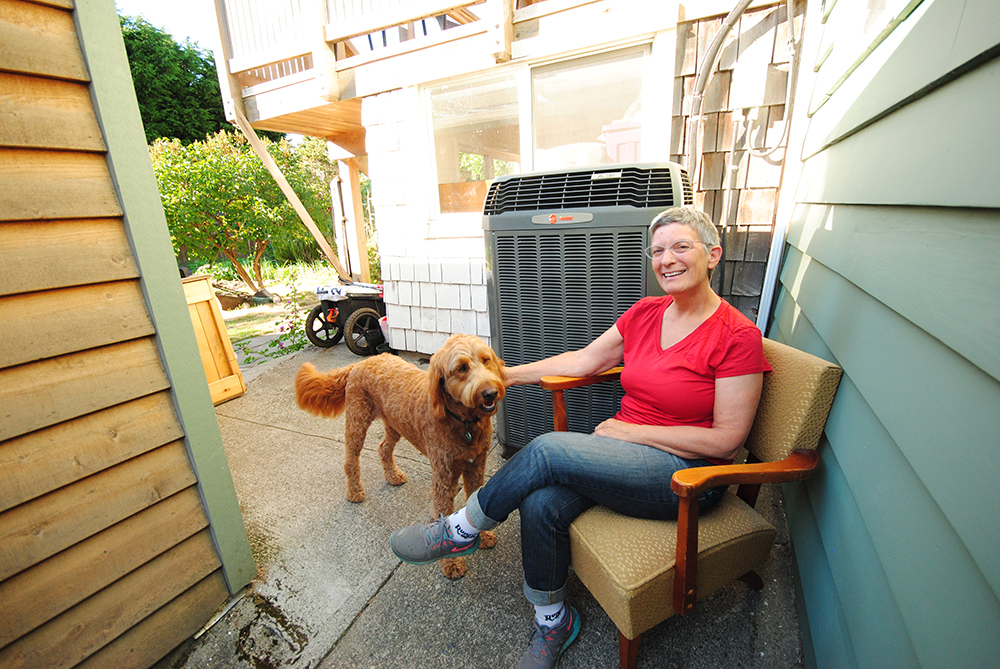 Saanich resident: Wendy Smith, retired building energy performance specialist
Climate Action: Upgrading from oil heating to a heat pump
"My heat pump was a big improvement from oil—I don't have to worry about oil spills and I feel better knowing I reduced my home's climate impact."
Photo credit: City Green Solutions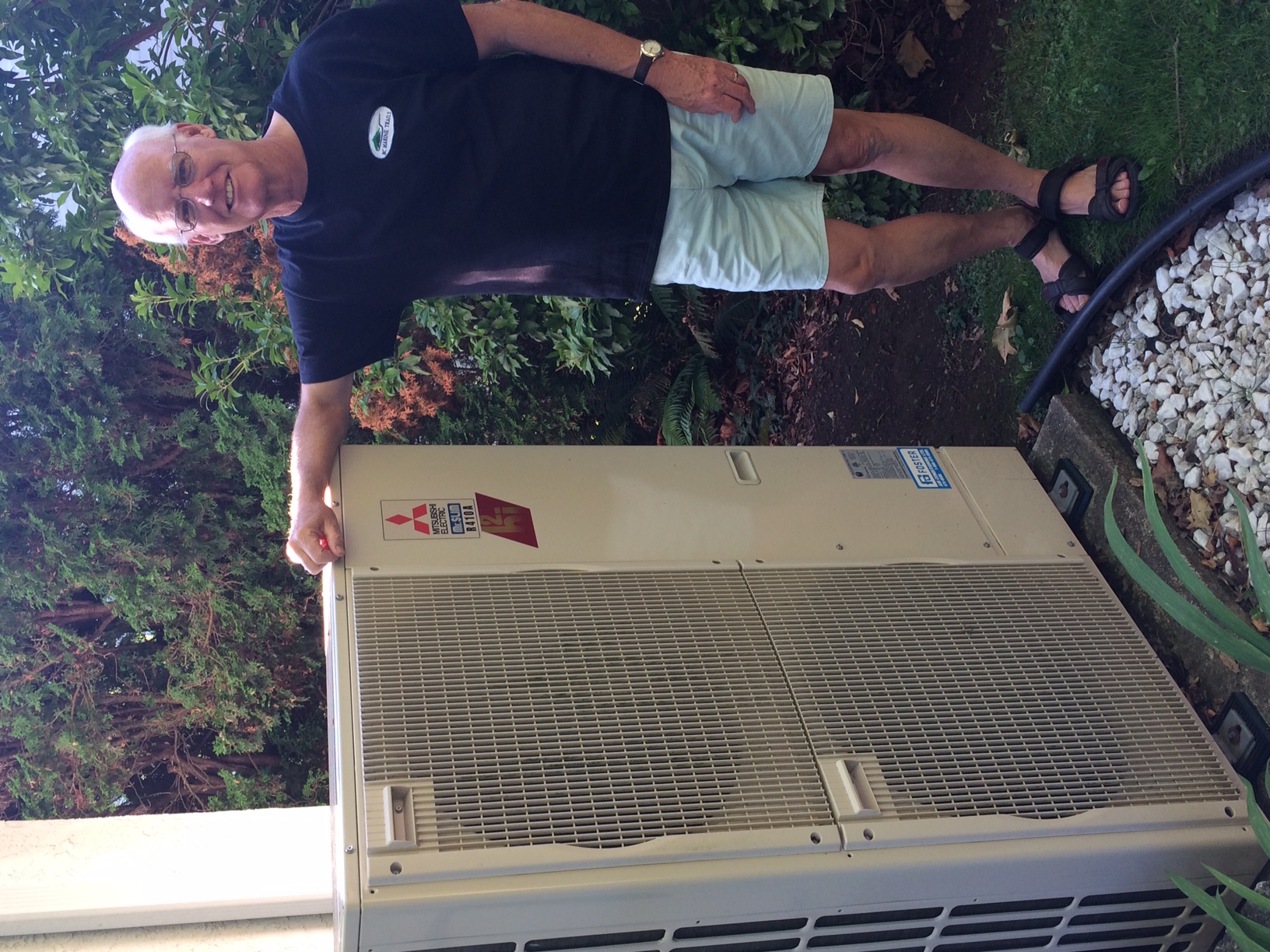 Saanich resident: Don Scott, retired provincial policy analyst
Featured Climate Actions: Home energy improvements, including oil to heat pump upgrade and insulation improvements.
"Energy improvements have cut our home's annual CO2 by 90%. Our annual home energy costs tumbled $1,500 (64%) despite the price of electricity increasing 57% (Step 1) and 136% (Step 2) since 2000. It's not rocket science. Stop leaks, upgrade windows insulate and install a high efficiency heat pump."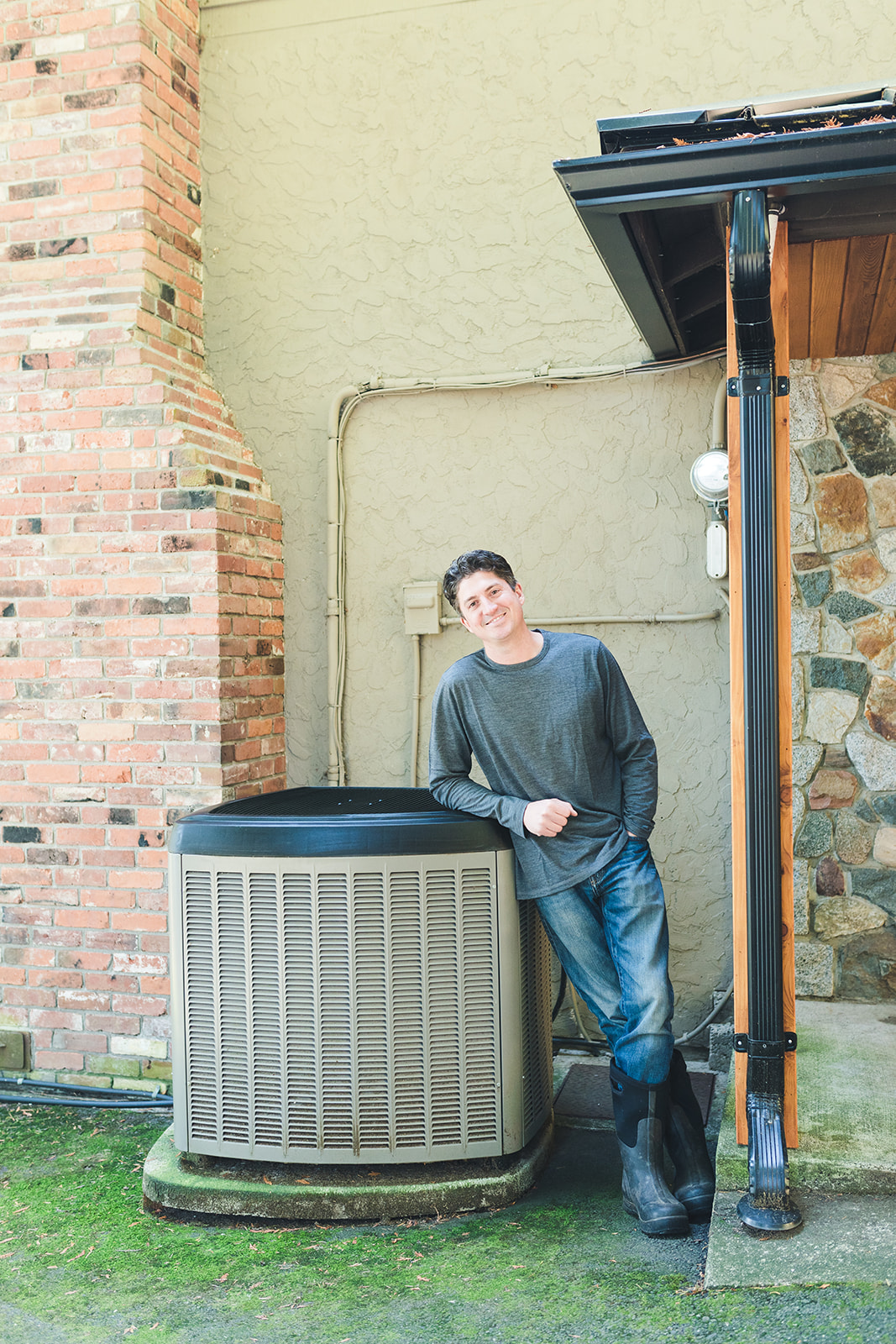 Saanich resident: Jens Henderson, farmer and realtor
Featured Climate Actions: heat pump upgrade
"We've had our heat pump for over 5 years and really appreciate the efficient heating and cooling it provides. In addition to improving the comfort of our home, we also feel good about how much easier our heat pump is on the environment compared to heating and cooling systems that use fossil fuels."
Photo credit: T2050, Federation of Canadian Municipalities
Saanich resident: Rob Bernhardt
Featured Climate Action: building a Certified Passive Home
"We decided to build the first building on Vancouver Island that meets the International Passive House standard of energy efficiency. There's an investment made in the design of a building and the quality of the building enclosure so that it's possible to operate the building with superior indoor thermal comfort and indoor air quality with a minimum of mechanical equipment. A passive house achieves really quite dramatic levels of energy efficiency."
Saanich residents: Knaggs family
Featured Climate Actions: backyard food production, water catchment, electric vehicle, and solar photovoltaics.
"Growing some of your own food is fun. My little sister and me believe in living simply and doing our part." – Jessie Knaggs
Saanich Carbon Champion: Karen Jawl
Featured Climate Actions: energy conservation, sustainable transportation support, and waste management in property development and management.
Thanks to sustainability initiatives, "all of the projects we implemented had a return on investment of over 15%... we also experienced a lot of non-financial benefits in terms of the marketabilitly of our properties having a positive story to connect with with our tenants and our employees and improving the quality of our buildings themselves." - Karen Jawl