To help guide future growth and change, and support housing opportunities, active transportation improvements and community enhancements, the District will be developing Plans for four (4) inter-connected areas of Saanich:
Quadra-McKenzie Centre
McKenzie Corridor
Quadra Corridor
Four Corners Village (a Sub-Area Plan as part of the Quadra Corridor Plan).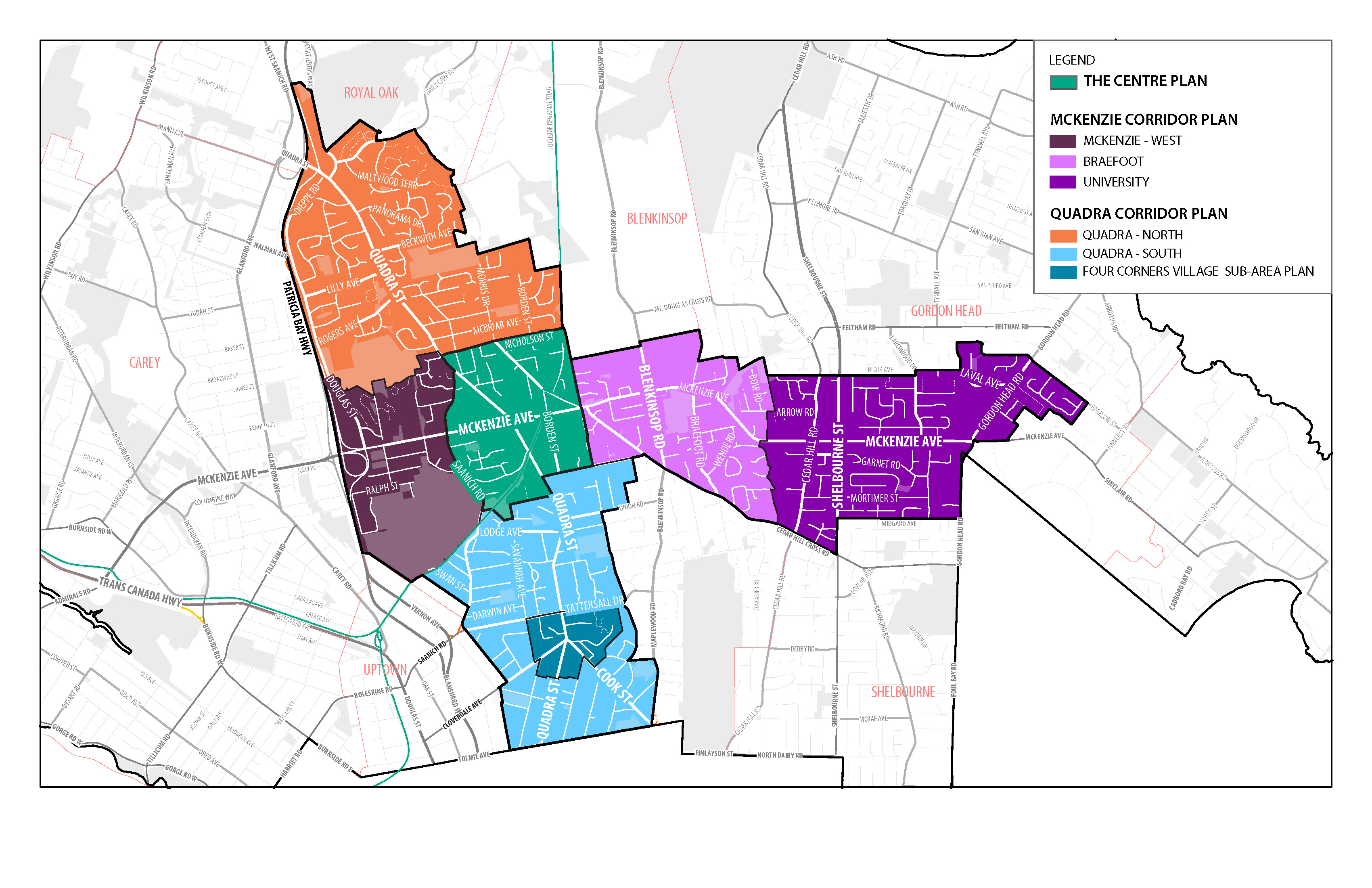 WHERE WE ARE IN THE PROCESS:
The project has now commenced, and is within Phase 1: Project Initiation. We are gathering information, running analysis, and entering into preliminary discussions/engagement with certain stakeholders.
In alignment with the project timelines, we anticipate that this phase will be running until early in 2023.

GET INVOLVED!
We are in the early stages of planning for future engagement opportunities and would like your participation along the way!
Opportunities to be involved in future engagement activities (Community Workshop, Open Houses, Pop-Up events and Community Surveys) will be shared as further project planning .
To ensure that you stay informed on the project status and engagement opportunities, please sign-up and be a part of the process!
PROJECT BACKGROUND
A detailed Terms of Reference for the Quadra McKenzie Study was endorsed by Council at the Committee of the Whole meeting on August 8, 2022. The Report, Terms of Reference, and Study Area map are linked below:
The Quadra McKenzie Study seeks to provide detailed planning through the development of new Plans for four interconnected areas of Saanich, to guide change over the short, mid and long-term (20-30 years) in order to build liveable, vibrant and transit connected communities.
The long-term vision for each plan area will include a planning framework centred upon the Official Community Plan's three-pillar sustainability foundation of environmental integrity, social well-being, and economic vibrancy and provides an excellent opportunity to create more compact built environments to accommodate future residential and employment growth.