Respecting nature's gifts: Give back to nature and let nature give back to you.
Giving back by enhancing local habitats
Plant some habitat in your outdoor space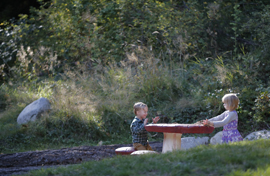 Attract and enjoy wildlife in your own backyard or balcony area. Create your unique Naturescape:
Support community gardening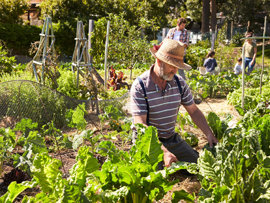 By gardening in community, you can learn more about our seasons and what food plants need to grow well and meet like-minded people. You can share your knowledge with new gardeners.
Learn more about community gardens in Saanich.
Plant a tree on your property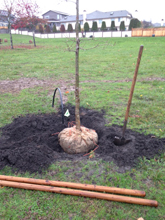 Trees provide so many benefits: from cooling our homes, slowing down heavy rains, cleaning the air, absorbing carbon, to providing habitat for birds and insects and more.
Check out some planting tips as well as learn about our Boulevard Partnership Tree Planting Program.
Build homes for birds, bats and bees
The three main components of habitat are food, water and shelter. You can help support native animals by building them homes (shelter).
Native animals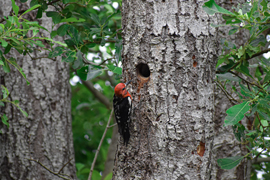 Do you like bats and birds? Building a bird-house or bat-house is a great project to do by yourself or with family or friends. You'll find some great information on habitats and simple designs for: Nestbox for Swallows [PDF - 41 KB], Chickadees and Nuthatches [PDF - 56 KB] or bats. Also check out this information about protecting nestboxes from invasive birds [PDF - 227 KB].
Native pollinators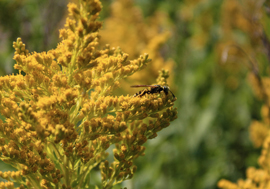 By adding pollinator friendly plants in your outdoor space, you are helping pollinators thrive by providing food and shelter throughout their active seasons. Embrace pollinator friendly practices and make a difference to the pollinators and the people that rely on them.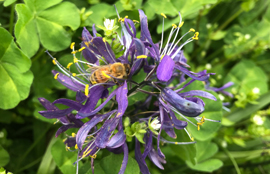 ↑top
Some more great resources on pollinators, as well as how to help our pollinator friends:
Giving back by learning about nature
The more we learn about nature, the better prepared we are to give back to nature. There are lots of places to learn more about nature around us.
"The love of gardening is a seed once sown that never dies" Gertrude Jekyll
Giving back by volunteering
Learn more about your natural surroundings and give back to nature by volunteering in Saanich parks!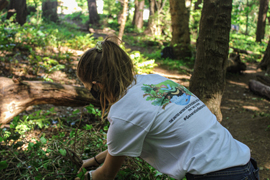 "Alone we can do so little; together we can do so much." Helen Keller