Click the image to download the latest edition of CONNECTIONS,
Saanich's Older Adult Guide
November to December 2021
Click the image to download
CONNECTIONS, Saanich's Older Adult Guide September to October 2021
Have an Older Adult say
in a Saanich Park Project!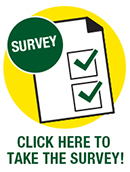 The Lochside and Fowler Park renewal project now has an online survey available for
you to provide your thoughts about these two parks. Open until December 1, 2021, have your say by visiting their page and completing the online survey! For any questions you can call Saanich Parks at 250-475-5522.
Older Adult Assistant Card
If balance, mobility or other impairments prevent you from participating, do not stop your favourite activity for fear of injury or falling, bring a friend or caregiver! This card allows an assistant free access to support you while you participate.
Older Adult Assistance Card Application
We look forward to seeing our patrons back in our centres!
Partners in Recreation
Saanich Parks & Recreation works with many local organizations to help deliver social and recreational opportunities to our older citizens. We work to provide avenues for social participation not just in our centres but in the community at large. For more information on our partners and older adult organizations see the "RELATED LINKS" list on this page. Many offer opportunities for low cost or free programs, social gatherings and volunteering.

Saanich Parks and Recreation Older Adults Strategy
Saanich Parks and Recreation Older Adults Strategy 2017-2022 was approved by Saanich Council in June of 2017. In 2019 Council approved the full funding requests to implement the actions and proposed goals of the strategy.
Please open the Older Adults Strategy Final Report to review the findings, priorities, and proposed goals and actions for the years 2017-2022.