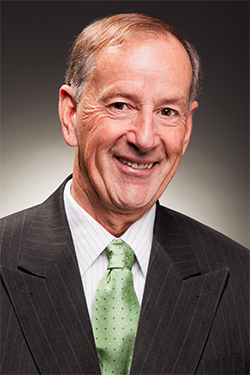 Phone: 250-479-0302
Email: vic.derman@saanich.ca
Personal Information:
Vic Derman was born and raised in Saanich and has been a resident of our municipality for his entire life. He was first elected to Council in 2002 and became a CRD Director in 2005. Prior to being elected to Council, Vic was a successful school teacher in School District 61 (Greater Victoria). He is married and continues to live in Saanich with his wife and daughter.
Saanich Council Appointments:
Chair, Bicycle and Pedestrian Mobility Advisory Committee
Council Liaison, Peninsula & Area Agricultural Commission
Member, Public Safety & Emergency Planning Committee
Member, Te'Mexw Treaty Advisory Committee
Capital Regional District Appointments:
Director, Capital Regional District Board
Director, Capital Regional District Hospital Board
Director, Regional Water Supply Commission
Vice Chair and member, CRD Environment Committee
Vice Chair and member, CRD Planning, Transportation and Protective Services Committee
Vice Chair and member, CRD Water Commission
Member, Core Area Liquid Waste Committee
CRD Board representative on The Roundtable on the Environment
Community Service:
President and Vice-President, North Quadra Residents Association - 1990 to 2002
Co-Founder of SCAN (Saanich Community Associations Network). Served as SCAN Chair for the organization's first 5 years
Initiated and chaired the "Water in the City" conference, a highly successful international conference held in Victoria in 2004
Developed "The Natural City", a comprehensive approach to urban sustainability
One of 5 founding directors of The Land Conservancy of British Columbia (TLC). Served as TLC Vice-Chair for the Conservancy's first 5 years
As a volunteer, personally raised over $80,000 for local greenspace protection
Volunteer canvasser for the Heart and Stroke Foundation