School Lending Kit
Bring Local History to Your Classroom!
We created our school lending kit around the B.C. Social Studies Curricula (2010) for Grades 3 – 8. The kit uses photos and documents from our collections. It brings local history to life!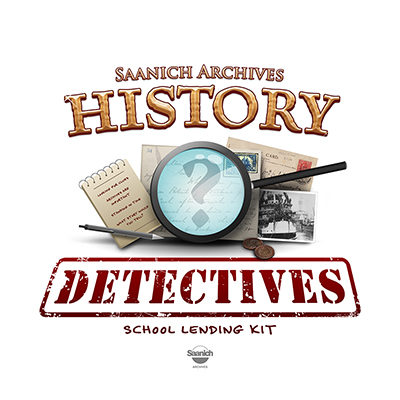 The kit has five activities:
Standing in Time
Looking for Clues
Archives are Important!
A Clean Slate
History in a Jar
Teachers and homeschoolers can borrow the kit for free. Book it anytime including summer. You can also reserve it in advance for classes in the fall.
For more details or to reserve the kit, please contact us using the info below.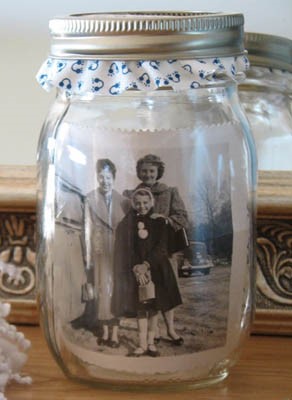 Explore Local History at Home!
Some of our favourite school kit activities can now be done at home, either by a single student or by 2 or more students of different ages. We've provided instructions and material for a great adult-led learning experience!
History in a Jar encourages students to make history personal by creating their own exhibit inside a clear container.
History in a Jar instructions [PDF - 308 KB]
Standing in Time uses photographs from the 1890s to the 1970s to interpret Saanich history. Students compare a series of photos and try to place them in a timeline.
Standing in Time instructions [PDF - 274 KB] Standing in Time photos [PDF - 2 MB] Standing in Time answer key [PDF - 803 KB]

Looking for Clues teaches students how to look for information in historical photographs, and why photographs are important in understanding and recording history.
Looking for Clues instructions [PDF - 303 KB] Looking for Clues photos [PDF - 938 KB]
Archives Are Important introduces students to the kinds of items typically found in archives. As they examine documents from the past, they learn about why preservation is important.
Archives Are Important instructions [PDF - 217 KB] Archives Are Important documents [PDF - 2 MB] Archives Are Important answer key [PDF - 521 KB]
Other Resources for Students, Teachers and Homeschoolers
We encourage homeschool families, students and teachers to use our collections as a classroom and homework resource:
Visit us in person or online
Visit our reference room for photographs, maps and plans, municipal records, pioneer files, city directories, oral histories, and reference books on B.C. and local history
Search more than 9,000 photos in our online database
Use our Collections & Research page to access online material
Book a tour