Blake Williams created the public art piece "Bridging Perpsectives" to honour the 2014 Craigflower Bridge reconstruction. The piece is a steel, concrete and glass form, about 10 feet long. It's clad in glass with fused imagery, colour and text.
Blake Williams visited the neighbourhood and attended the Gorge Tillicum Canada Day celebration as part of his research for the artwork. He is a Vancouver-based artist and several Western Canadian cities display his artwork. He works with kiln-fired ceramic porcelain and glass.
See his website for more of his work.
About the Project Process
Craigflower Bridge Reconstruction: 2014.
Public Art Call for Proposals: 2015.
The project jury determined that the broad theme for this competition was "Bridging Perspectives". The total budget was $25,000, including all expenses and taxes.
Craigflower Bridge Public Art Jury
Three local artists.
Local neighbourhood association representative.
Saanich Parks and Recreation Department staff member.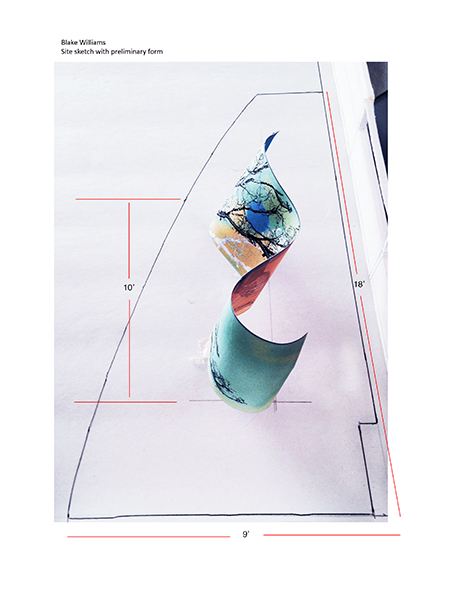 Download the "Bridging Perspectives" Brochure [PDF - 6.6 MB].