News release
For immediate release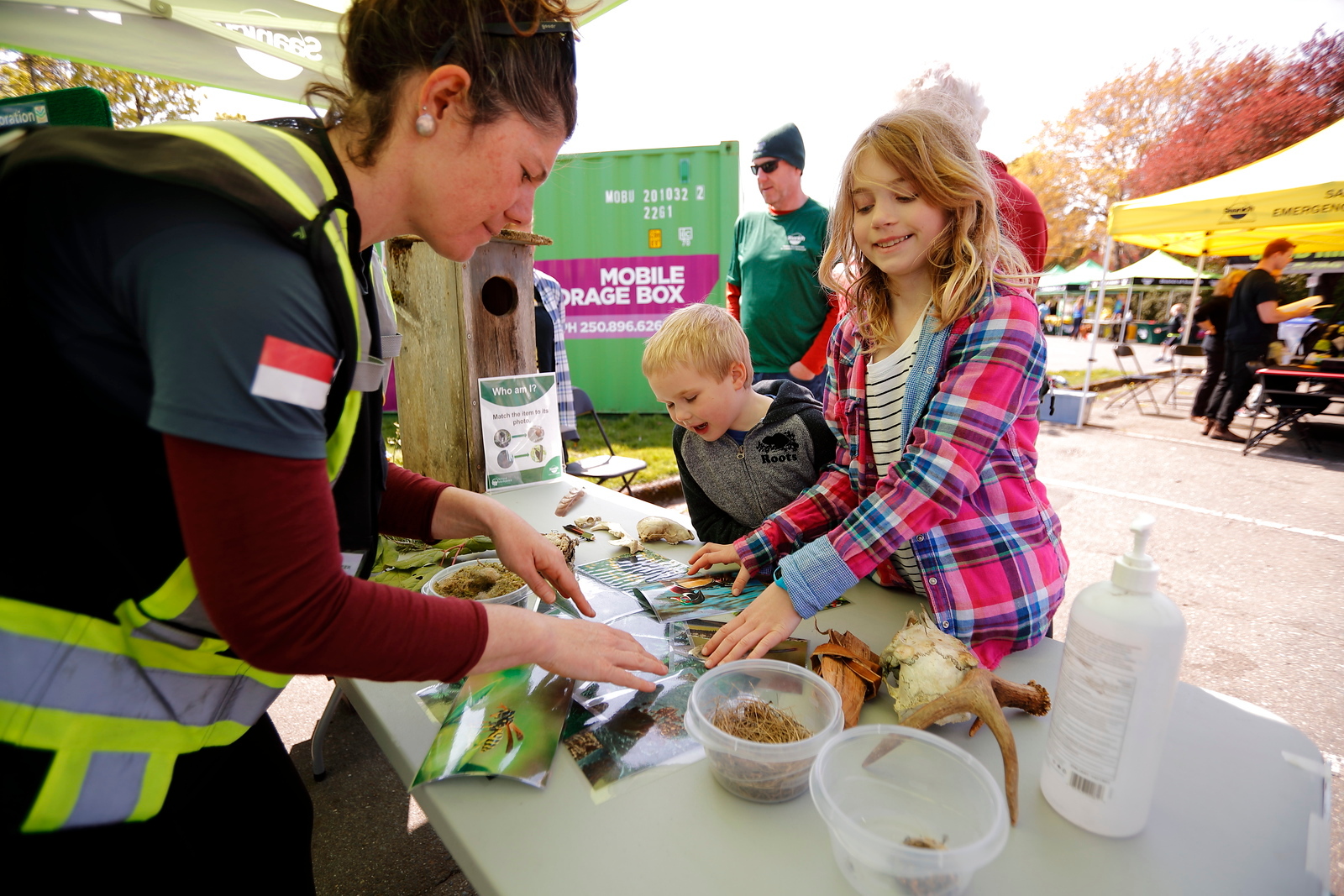 Saanich, BC – Celebrate Earth Day and explore everyday ways you can lessen your impact on the planet at the Saanich Earth Day Festival Saturday, April 22.
"The Earth Day Festival is one of our signature annual celebrations in Saanich and a fun educational opportunity for residents," said Councillor and Sustainability Advisory Committee Chair Nathalie Chambers. "Bring your family and friends and explore how you can make a difference. It's going to be a great day!"
Learn about small changes you can make that will have a big impact on our climate. Check out the free family activities from 11 a.m. to 3 p.m. at the Saanich Municipal Hall parking lot just off the Lochside Regional Trail. Consider coming by bike or public transit for Earth Day!
The event will feature live music, vendors, food trucks with vegan and vegetarian food options, art activities and interactive elements like a kid's bike skills course. Come test out e-bikes, buy sustainable goods, learn about ways to lower your climate impact and to be more resilient to climate changes and get crafty with eco-friendly art activities.
In addition to Saanich departmental displays, many partner organizations will have interactive information booths on display at the festival. From composting and pollinator gardens to heat pumps and e-bikes, there will be something for everyone.
Getting here
Come by bike if you can. The event is just off the Lochside Regional Trail and you can use the CRD bike map online to plan your route. There will be lots of bike parking available.
BC Transit buses 70, 71, 72 and 75 all stop just outside the Saanich Municipal Hall.
Limited vehicle parking will be available on the north side of the parking lot.
Date: Saturday, April 22, 2023
Time: 11 a.m. to 3 p.m.
Location: Saanich Municipal Hall, 770 Vernon Avenue
Admission: Free!
Saanich gratefully acknowledges the financial support of the Province of British Columbia.
Learn more
Visit saanich.ca/earthdayfestival for updates on vendors, musicians and more.
- 30 -
Media contact:
Sarah Faria
Programmer II – Events, Volunteers & Film
250-886-5826
sarah.faria@saanich.ca