News release
For immediate release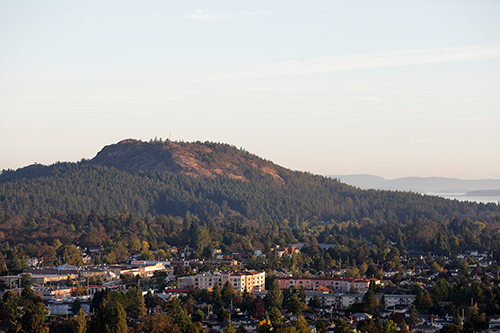 Saanich, BC – The District of Saanich will launch its citizen and business surveys today. Saanich conducts the surveys every four years following the start of a new council term.
Saanich will survey up to 400 residents and 360 businesses over a five-week period. BC Stats will conduct the statistically valid surveys on behalf of Saanich.
Randomly selected residents will receive a postcard by mail with a unique access code to participate in an online survey. A telephone survey option is available for those who don't have online access. Participants will be asked to answer questions about municipal service delivery, safety and quality of life in Saanich, value for taxes and Council decision making among others.
"The input we receive from our residents and local businesses through these surveys will help guide council's decision making on initiatives and service delivery," said Chief Administrative Officer Brent Reems. "We need to hear what's important to you."
Saanich also has an opportunity for all residents to provide input on a variety of topics. From October 24 to November 27, residents can complete an online survey, which includes similar questions to the statistically valid citizen survey. Please consider participating in the online survey, or the statistically valid survey if you receive an invitation by mail or teplephone.
BC Stats will present the survey results at a council meeting in February.
BC Stats is the provincial government's leader on statistical and economic research, information and analysis. If you have any questions about completing this survey, please contact BC Stats at BCStats.SurveyMail3@gov.bc.ca or 1-888-447-4427.
Learn more:
The online survey opens October 24 at saanich.ca/survey. Past citizen and business survey results are available on the Saanich website.
- 30 -
Media contact:
Megan Catalano
Communications Manager
megan.catalano@saanich.ca
250-475-7639