News release
For immediate release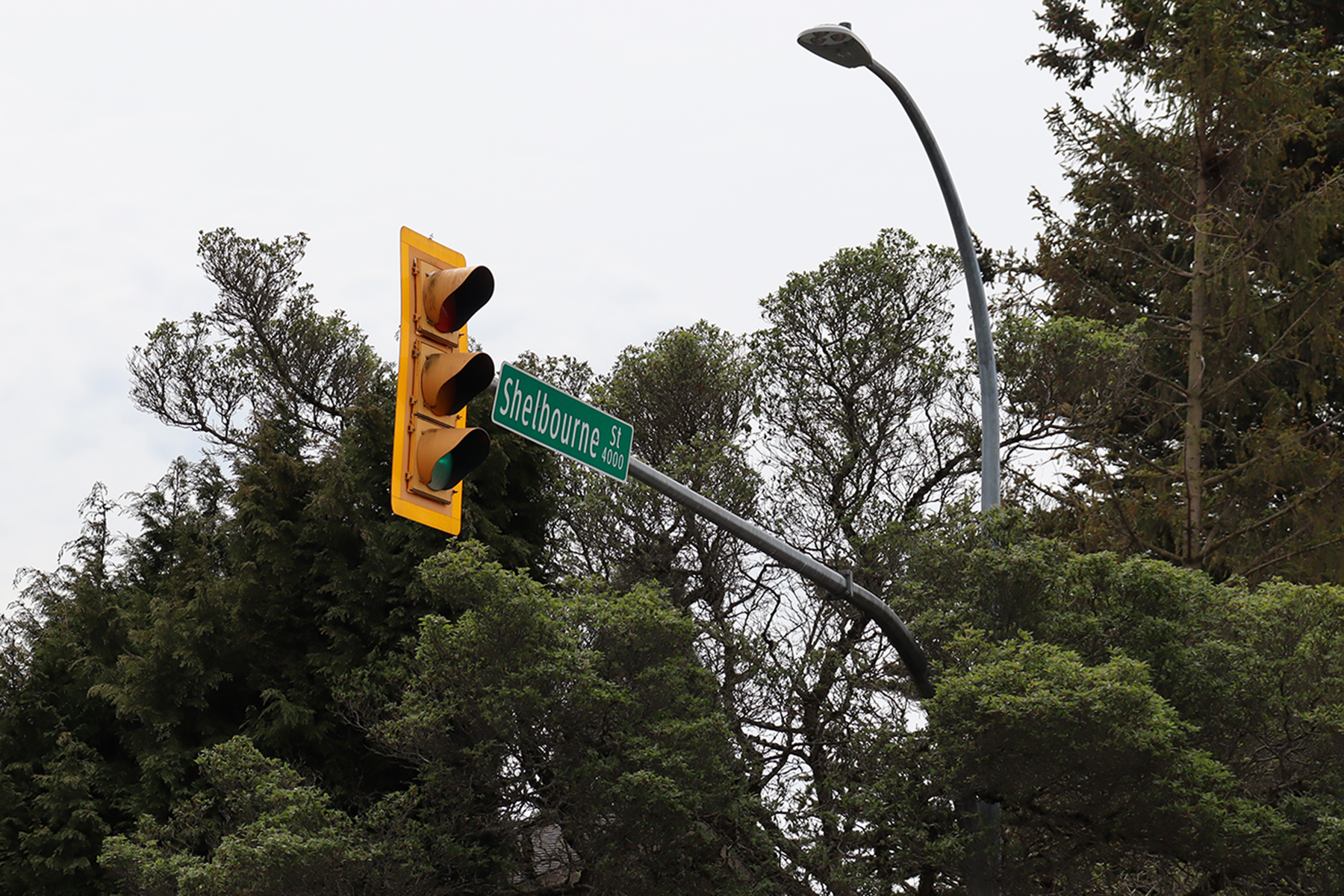 Phase two of Shelbourne Street Improvements Project begins
Saanich, BC – Construction will begin August 2 on phase two of the District of Saanich's Shelbourne Street Improvements Project (SSIP) from North Dairy Road to Elm Street.
This phase will see the addition of the new UVic bike connector among many other active transportation and infrastructure upgrades, including protected cycle tracks and underground utilities.
"With the positive feedback on the first phase, it's exciting to see the next phase of this major project get underway," said Mayor Fred Haynes. "Residents, businesses and commuters will all benefit from the improvements we're making on this important, busy corridor."
Watch for these improvements:
replacement of underground utility infrastructure (water, sewer, storm drainage);
new northbound and southbound separated cycle tracks from North Dairy Road to Pear Street;
new raised multi-use path on Derby Avenue connecting Shelbourne Street to the Bowker Creek greenway at Browning Street;
traffic signal upgrades at intersections of Shelbourne Street at North Dairy Road, McRae Avenue, Cedar Avenue and Pear Street;
new pedestrian and cyclist activated traffic signals at intersections of Shelbourne Street at Knight Avenue and Derby Avenue;
all intersections upgraded to improve crossings for pedestrians and cyclists;
full road repaving;
new highly visible reflective road markings and embedded pavement reflectors;
replacement of all Shelbourne Street sidewalks;
new and upgraded sidewalks on McRae Avenue from Shelbourne Street to Keats Street
improved roadway lighting;
new street trees and landscaping;
improved bus stops with new shelters and lighting; and
new street furniture including bike locking posts, waste receptacles and benches.
The UVic bike connector upgrades will make the cycling connection between Shelbourne and UVic safer, more comfortable and more efficient. Upgrades include:
cycle tracks along Pear Street/Poplar Avenue between Richmond Road and Shelbourne Street;
raised AAA Multi-Use Path between Poplar Avenue and Cedar Hill Cross Road;
improved crossing at the Cedar Hill Cross Road/ Richmond Road/St. Aidan's Street intersection;
protected intersection at Poplar Avenue/Richmond Road;
improvements to St. Aidan's Street from Cedar Hill Cross Road to Broadmead Avenue; and
new sidewalk on the north side of Pear Street/Poplar Avenue between Richmond Road and Shelbourne Street.
Phases and timing
Construction of this phase is expected to take approximately 24 months. Phase three construction is expected to begin in 2024. Phase one was completed in early July.
Construction impacts
Residents and businesses near the area have been notified of any construction impacts. Construction updates and information about traffic disruptions will be shared on Saanich.ca, Facebook and Twitter as the project progresses.
Saanich has worked diligently to ensure the number of trees that must be removed is as few as possible. Some trees will be removed, but for every tree that must be removed three will be replanted as per the Tree Protection Bylaw.
Learn more
Find more information about the project at saanich.ca/shelbourne.
-30-
Media contact:
Erika Schade
Communications Manager
250-475-7638
erika.schade@saanich.ca