Saanich Archives Exhibit
Remember Me to All – Saanich Sons and Brothers
October 31 – November 29, 2023
Window Gallery
About the Artwork:
Saanich Archives is pleased to announce our exhibit for Remembrance Day 2023. This exhibit will use historical photographs, documents, and artifacts, including the original Honor Roll, to illustrate the role of Saanich residents in armed conflicts of the 20th century both overseas and at home.
The exhibit will focus on the stories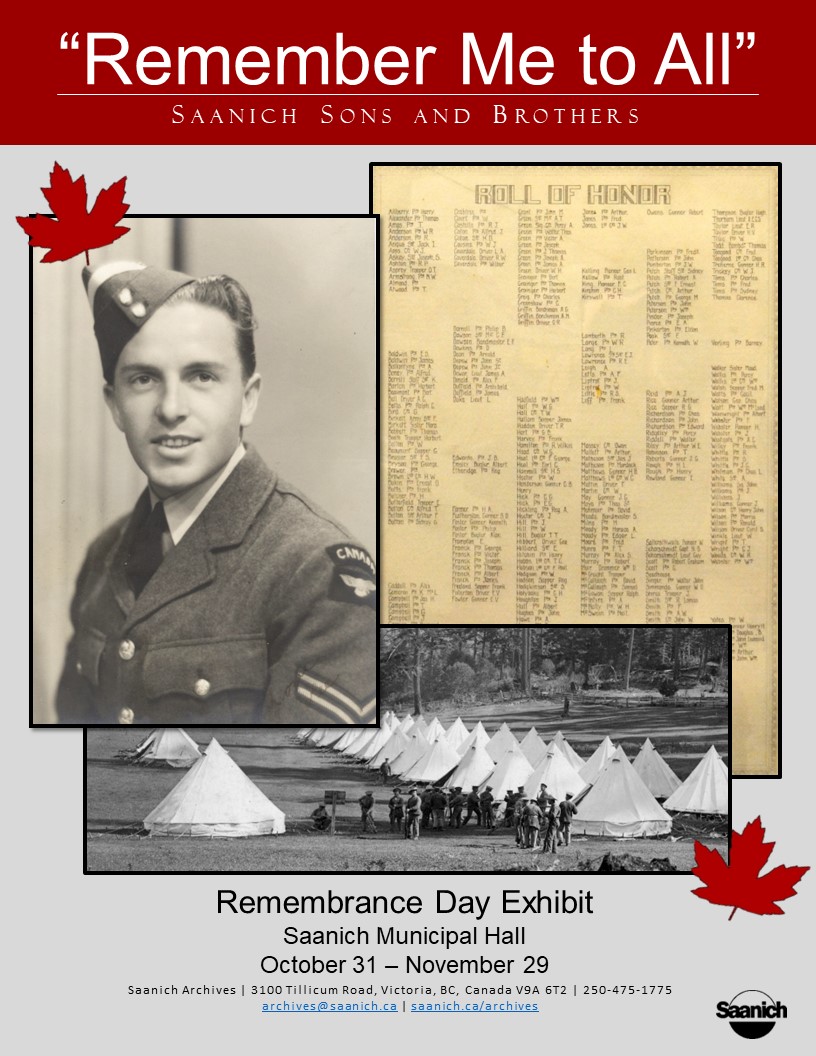 of municipal employees and ordinary residents, men and women, whose lives were
affected by the conflict or who contributed to the war effort.
About the Artists:
We collect and preserve the documentary heritage of Saanich. We welcome inquiries by email, phone, or in person at our public
reference room located inside the
Saanich Centennial Library.
Accessibility: Accessible washrooms, Wheelchair access, and disabled parking stalls.
For inquiries related to exhibitions, please contact Shantael Sleight at shantael.sleight@saanich.ca 778-584-3756.