Date and time: Friday, March 10 from 7:00 to 9:00 pm
Location: Cedar Hill Recreation and Arts Centre
Join the Victoria Native Friendship Centre & partners for a celebration of the Art of Reconciliation Program.
The evening includes art exhibitions, the unveiling of a community-made art project designed by Esquimalt Nation artist Darlene Gait, Indigenous vendors, a hands-on craft table, a performance by Lekwungen Traditional Dancers & more with MC Art Napolean host of APTN'S Moosemeat & Marmalade.
Free admission, light snacks, coffee and tea provided.
Please RSVP at this link
The Art of Reconciliation Program Exhibition
will run until April 4, 2023. Exhibition Website

The Victoria Native Friendship Centre's Art of Reconciliation is delivered in partnership with art therapist Debbie Douez and the University of Victoria's Centre for Youth and Society. Saanich Community Services has joined in as a community partner for the 2023 winter program and exhibit, hosted by the Cedar Hill Recreation and Arts Centre.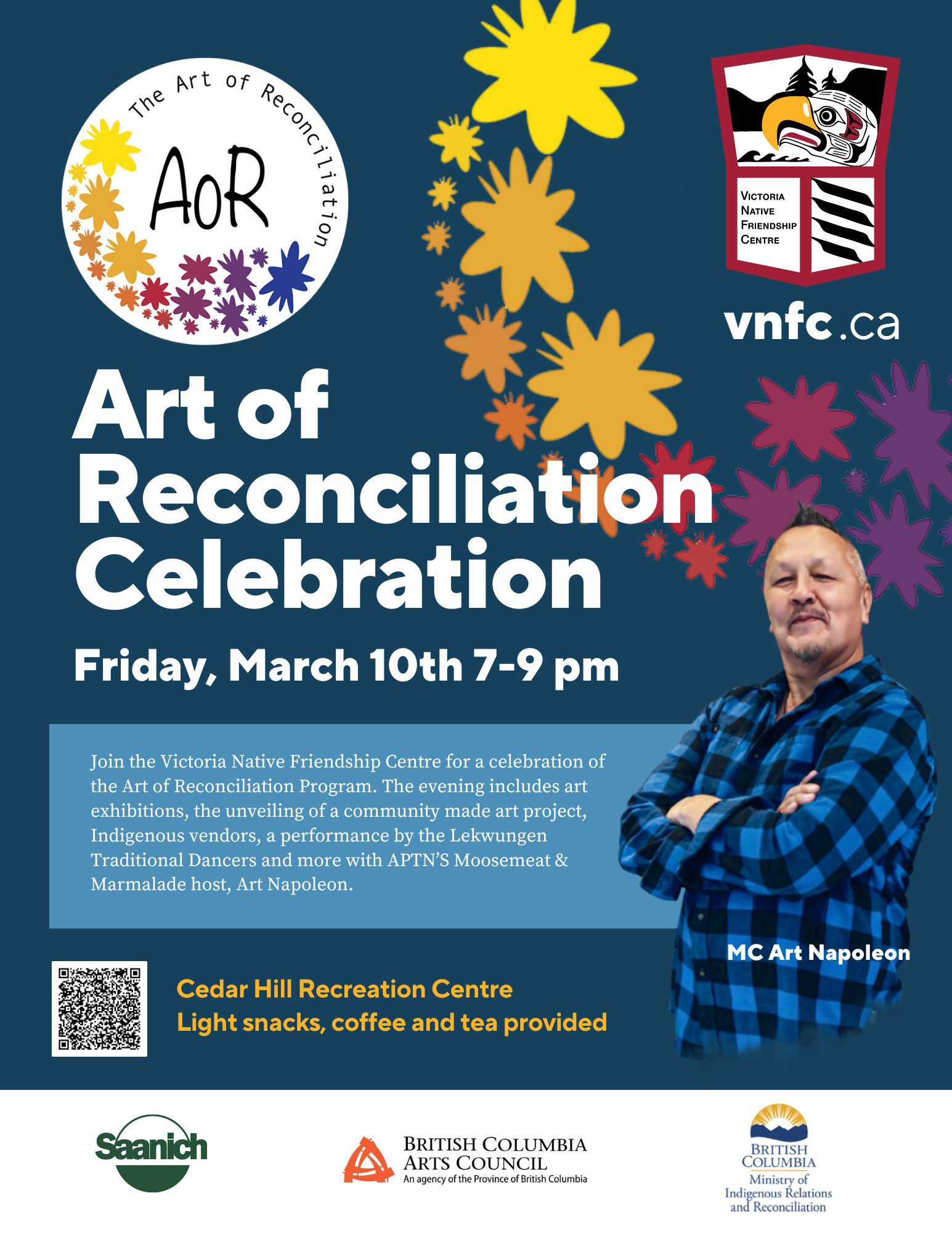 Accessibility: Accessible washrooms, Wheelchair access, Designated handyDART loading zone and disabled parking stalls.
For inquiries related to exhibitions, please contact Brenda Weatherston at brenda.weatherston@saanich.ca 250 475-5557.