If you recently bought a property in Saanich, contact us to get an account update.
Pay your property tax by the first business day in July each year to avoid a 10% penalty. If you do not have a copy of your tax notice, contact us. We'll send you one. We can also help you in person at the Municipal Hall.
Paying your property tax
There are many different ways to pay your property tax. Learn more about the payment options to find a method that works for you.
View your account details online
Create a MySaanich account to view your account details. Your folio number at the top left hand side of your tax notice will allow you to add your tax account. Contact us and we can provide you with your account information.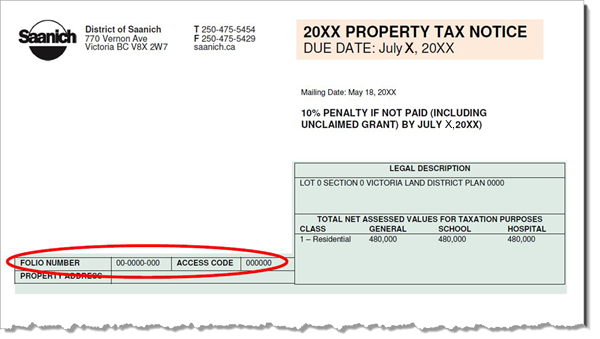 Home Owner Grant
To receive the Home Owner Grant, you need to claim it by the first business day in July each year.
Learn more: