View your account details online
Get online access to your:
Utility Account
Property Taxes
Dog Licence
Business Licence
Create a MySaanich account to view your account details. Your folio number and access code at the top left hand side of your tax notice will allow you to add your tax account. Contact us and we can provide you with your account information.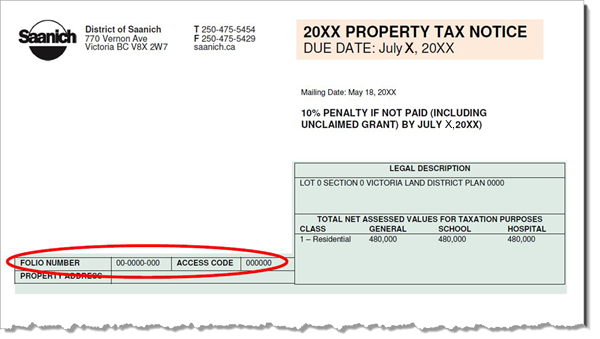 Benefits of MySaanich account
View historical bills.
Sign up for emailed utility bills.
See your tax and assessment info.
Look up dog and business licence accounts.