News release
For immediate release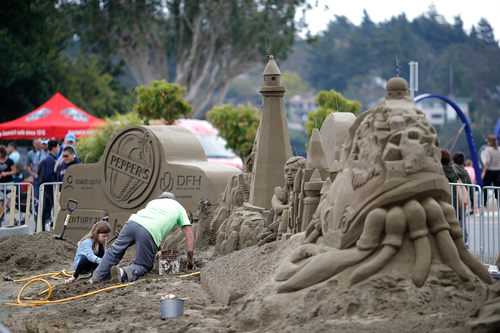 Watch world-class sand sculpting at Cadboro Bay Festival
Saanich, BC – Bring the entire family for an afternoon filled with music, food and free activities at the Cadboro Bay Festival in Cadboro-Gyro Park August 7, 2022.
"How great to see the return of this much-loved beachside festival. We are delighted to invite all families to join us at this much-loved festival we're holding for the first time since 2019," said Mayor Fred Haynes. "Spend your Sunday at the park enjoying the activities, music and food in this beautiful location."
Cadboro Bay Festival
Date: Sunday, August 7, 2022
Time: 11 a.m. to 3 p.m.
Location: Cadboro-Gyro Park, Sinclair Road
Free admission
The festival includes a variety of hands-on activities, bouncy castles, information displays, arts and crafts stations, Hand Drum Rhythms, and food vendors. Three local bands, Rock of Ages, Cookeilidh and Tune Raiders, will perform throughout the afternoon.
A major highlight of the annual festival is watching world-class sand sculptors create giant works out of just sand and water. Local artists who have travelled the world to compete in sand sculpting events will create the sand sculptures. Residents can vote for their favourite sculpture to help determine the winner of the Pepper's People's Choice Award.
Learn more
Visit Saanich.ca for more information about the Cadboro Bay Festival.
-30-
Media contact:
Rob Phillips
Community Events Specialist
rob.phillips@saanich.ca
250-475-5558