News release
For immediate release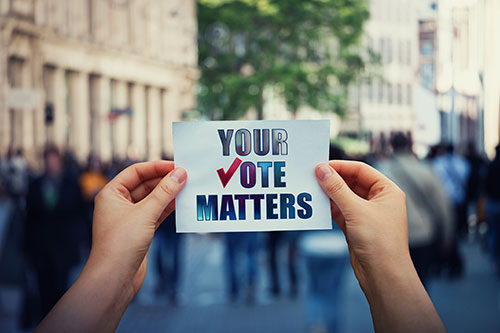 Saanich, BC – Advance voter turnout totalled 6,528 ballots cast in the District of Saanich following three days of advance voting opportunities at four different locations. Saanich has also received 541 returned mail ballots. Combined, these numbers represent nearly eight per cent of registered voters.
Advance voting opportunities were held October 5, 11 and 12. A similar advance voting schedule was offered in 2018 with a total of 6,941 residents casting their vote prior to the general local election day.
"After three full days of advanced voting, I am pleased with the elector turnout," said Chief Election Officer Angila Bains. "Saturday will be the last day for voters to cast their ballots and I encourage you all to head to the polls and exercise your democratic right to vote. Our goal is to increase the voter turnout in municipal elections, so I hope to see you all at the polls on October 15."
On Saturday, October 15, there will be 17 polling stations across Saanich to make voting as accessible and efficient as possible. Voting location information is available at saanich.ca/elections.
In Saanich's 2018 general local election the total voter turnout was 37.46 per cent.
Learn more
Election details and Saanich's candidate profile guide are available at saanich.ca/elections.
Residents are encouraged to contact Saanich if they have any questions about how to register, vote or access the candidate profile guide. Contact Legislative Services staff at 250-475-5501 or elections@saanich.ca.
- 30 -
Media contacts:
Angila Bains
Chief Election Officer
Manager, Legislative Services/Municipal Clerk
250-475-5494 ext. 3500
angila.bains@saanich.ca
Megan Catalano
Communications Manager
250-475-7639
megan.catalano@saanich.ca