News release
For immediate release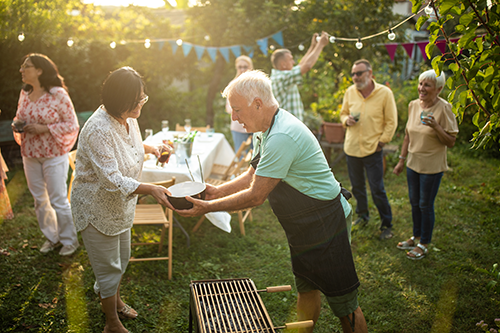 Saanich, BC – Saanich is inviting applications to the Neighbour to Neighbour (N2N) Resilience Initiative, which helps residents be more connected, prepared, and sustainable.
Starting October 28, 2022, a pilot intake for the Neighbour to Neighbour Resilience Initiative (N2N) is accepting up to three participant groups. The workshops are designed to connect neighbours and help groups develop neighbourhood projects.
After completing the workshops, groups will be eligible to apply for a $500 grant to complete a community project of their choosing that addresses climate change, emergency preparedness and caring for nature on a neighbourhood scale.
The N2N pilot intake has room for a total of three groups, one from each of the housing categories below:
1) Single-family homes or other ground-oriented buildings within a three-block radius
2) A purpose-built rental building
3) A strata, co-op, or other shared ownership building model
There must be at least four households per group application.
Applications will be reviewed on a first-come, first-served basis to ensure they meet the eligibility criteria and in order to fill each of the desired housing categories above. The findings of the pilot will be used to amend and improve the program for subsequent intakes.
To learn more or to apply, visit saanich.ca/n2n.
- 30 -
Media contact:
Rebecca Newlove
Manager of Sustainability
rebecca.newlove@saanich.ca
250-217-2457